A quick look at the ICC 2023 ODI World Cup schedule released on Tuesday will show that the hosts – Team India – will be doing most of the travelling.
Among the 10 participating nations, India will be playing all their 9 league stage matches in different venues. That's 9 cities over the course of just over a month. India play their first match on October 8 vs Australia and their last league stage match is against Qualifier 1.Two teams will join the 8 other teams via the qualifier tournament, which is currently being played in Zimbabwe.
The decision to schedule India's 9 league stage matches in 9 different cities is to make sure that the maximum number of fans across the country get to see their favourite cricketers live in action. But this also means that Team India will need to adapt themselves to different conditions very quickly and that too against different opposition.
1/11
ODI World Cup 2023: Complete India fixtures
Show Captions
<p>Read more on TOI Sports <br /></p>
TimesofIndia.com here takes a look at the 9 venues picked to host the India matches, the pitches on offer at this grounds and India's records there:
Match 1
Date: October 8
Match: India vs Australia
Venue: Chennai
Match Start Time: 2 PM IST
The MA Chidambaram stadium in Chennai played host to Team India's first match of the World Cup and it will be a clash against the most successful team in the history of the ODI World Cup – Australia.
In March this year, Australia beat India by 21 runs in an ODI at this venue.
Pitch: Solid, dry track. Spinners get a lot of purchase. Will be interesting to see how the Aussie fast bowlers do in this venue.
Highest ODI Score in Chennai: Pakistan – 327/5 vs India in 1997
India's highest ODI score in Chennai: 299/8 vs South Africa in 2015
India's Record in ODIs in Chennai – Played – 14; Won – 7; Lost – 6; NR – 1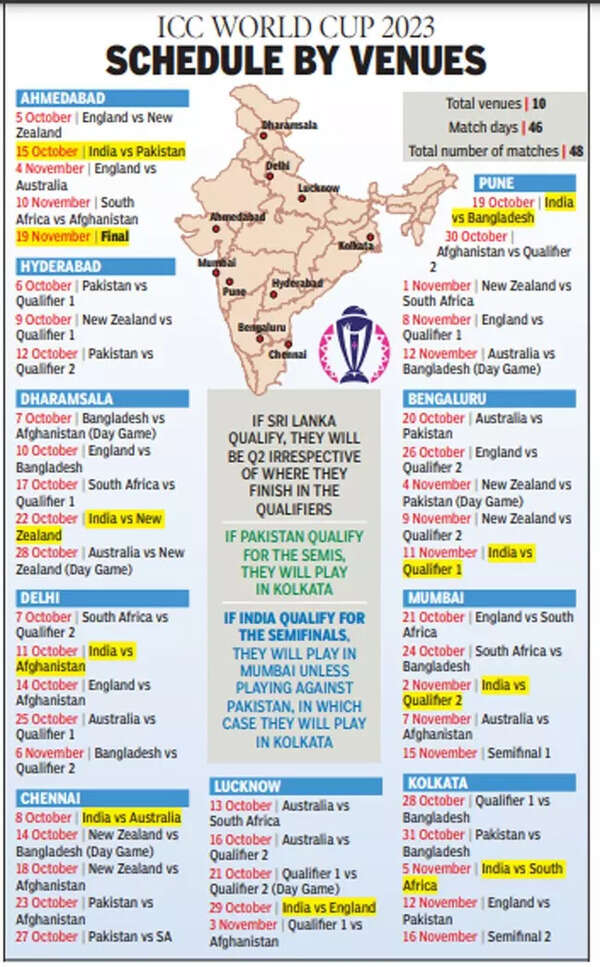 Match 2
Date: October 11
Match: India vs Afghanistan
Venue: Delhi
Match Start Time: 2 PM IST
India's second match will be played in the National Capital. The Arun Jaitley stadium will play host to an India vs Afghanistan clash on October 11. While India will go in as the favourites, a number of Afghan players will know the conditions well, having played here in the IPL.
Pitch: Good batting pitch, especially in the first innings. Teams batting first enjoy a better win record here
Highest ODI Score in Delhi: West Indies- 330/8 vs Netherlands in the 2011 WC
India's highest ODI score in Delhi: 289/6 vs Australia in 1987
India's Record in ODIs in Delhi – Played – 21; Won – 13; Lost – 7; NR – 1
Match 3
Date: October 15
Match: India vs Pakistan
Venue: Ahmedabad
Match Start Time: 2 PM IST
The biggest marquee clash of the tournament will once again be – India vs Pakistan. And this time this World Cup match will be played in Ahmedabad, in India's largest cricket stadium, which has a capacity of 1.32 lakh.
India's highest ODI score at this venue was incidentally scored vs Pakistan, but that was in the old Motera stadium. Will this boil down to an old-fashioned India's batting vs Pakistan's bowling clash?
Pitch: This stadium has both red and black soil pitches. Final track picked could be a flat track to negate Pakistan's fast bowlers
Highest ODI Score in Ahmedabad: South Africa – 365/2 vs India in 2010
India's highest ODI score in Ahmedabad: 315/6 vs Pakistan in 2005
India's Record in ODIs in Ahmedabad: Played – 18; Won – 10; Lost – 8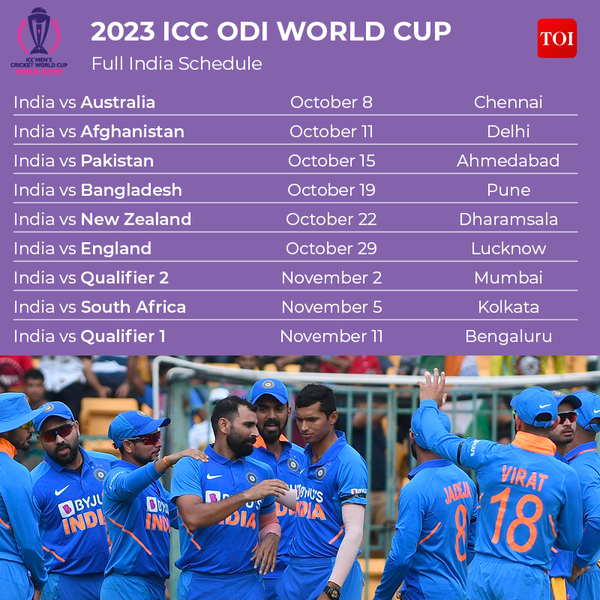 Match 4
Date: October 19
Match: India vs Bangladesh
Venue: Pune
Match Start Time: 2 PM IST
The team which stunned India in the 2007 ICC ODI World Cup will take on the hosts in Pune in what will be India's 4thg league stage match. This match could well be decided by which team's spinners do better on the day.
Will be an interesting clash, since Bangladesh also have quality spinners like Shakib Al Hasan, Mehidy Hasan and Taijul Islam.
Pitch: Slow pitch, favours spinners.
Highest ODI Score in Pune: India – 356/7 vs England in 2017
India's Record in ODIs in Pune: Played – 7; Won – 4; Lost – 3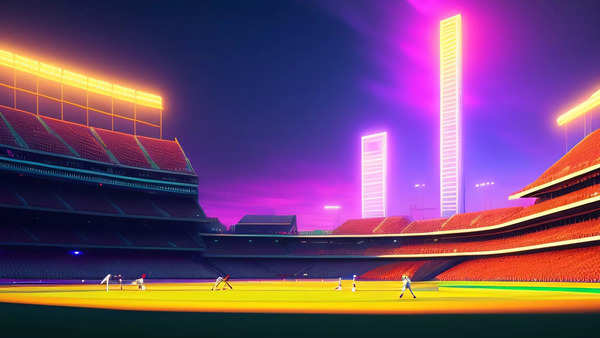 Match 5
Date: October 22
Match: India vs New Zealand
Venue: Dharamsala
Match Start Time: 2 PM IST
Pitch: Fast track, with good bounce. Batters once set can bat big. Dew could be an issue under lights in the evening. India need to be wary of the Kiwi pacers at this venue, especially the likes of Kyle Jamieson and Lockie Ferguson (provided they are in the final NZ squad)
Highest ODI Score in Dharamsala: India – 330/6 vs West Indies in 2014
India's Record in ODIs in Dharamsala: Played – 4; Won – 2; Lost – 2
Match 6
Date: October 29
Match: India vs England
Venue: Lucknow
Match Start Time: 2 PM IST
Another tough match for India. The defending champions are likely to give the Men in Blue a run for their money. Will be interesting to see the spinners who make the cut for the England squad, they will need them against India at this venue. For India, their goal will be to attack the aggressive English batters with their tweakers
Pitch: The tracks used in the IPL were not the best for run scoring and didn't help the home team – the Lucknow Super Giants. But there will be a new square for the World Cup.
Highest ODI Score in Lucknow: West Indies – 253/5 vs Afghanistan in 2019
India's highest ODI score in Lucknow: 240/8 vs South Africa in 2022
India's Record in ODIs in Lucknow: Played – 1; Won – 0; Lost – 1
Match 7
Date: November 2
Match: India vs Qualifier 2
Venue: Mumbai
Match Start Time: 2 PM IST
Virat Kohli has said he is really looking forward to playing a World Cup match in Mumbai. This is the venue – the Wankhede stadium – where India won the 2011 ODI World Cup title by beating Sri Lanka in the final.
This could well be a clash vs either Zimbabwe or Sri Lanka. If it is a clash vs the Lankans, it will bring back many memories of the 2011 final. India will be the big favourites in this clash, regardless of the opposition.
Pitch: Mostly flat surfaces, with good true bounce. Good for batting
Highest ODI Score in Mumbai: South Africa – 438/4 vs India in 2015
India's highest ODI score in Mumbai: 299/4 vs Sri Lanka in 1987
India's Record in ODIs in Mumbai: Played – 20; Won – 11; Lost – 9
Match 8
Date: November 5
Match: India vs South Africa
Venue: Kolkata
Match Start Time: 2 PM IST
The city of joy will host one of the big India matches in this World Cup when they play host to the India vs South Africa clash on November 5. The Protea pacers are what Team India should be wary of at this venue, since the Eden Gardens tracks assist pacers more these days. The tricky part will the early onslaught, especially if India are chasing and batting under lights.
Pitch: Expect a track that assists pacers who maintain a good line and length. Batters once set can score big
Highest ODI Score in Kolkata: India – 404/5 vs Sri Lanka in 2014
India's Record in ODIs in Kolkata: Played – 22; Won – 13; Lost – 8; NR – 1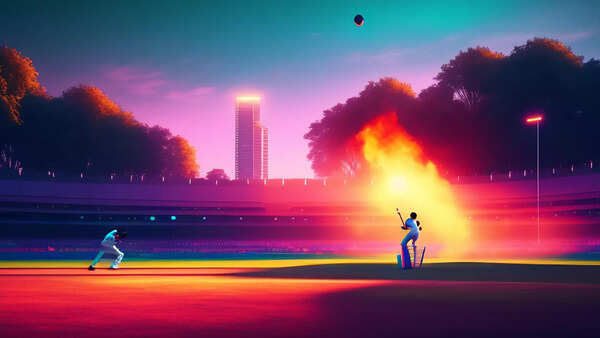 Match 9
Date: November 11
Match: India vs Qualifier 1
Venue: Bengaluru
Match Start Time: 2 PM IST
A venue with some of the most passionate Indian fans will play host to one of the 2 teams which come through the qualifying tournament, which is currently on.
This could well be a clash vs Zimbabwe or Sri Lanka. Either way, India will be expected to win the encounter.
Pitch: High scoring ground. Small boundaries and a true pitch make it a bowler's nightmare
Highest ODI Score in Bengaluru: India – 383/6 vs Australia in 2013
India's Record in ODIs in Bengaluru: Played – 21; Won – 14; Lost – 5; NR – 1