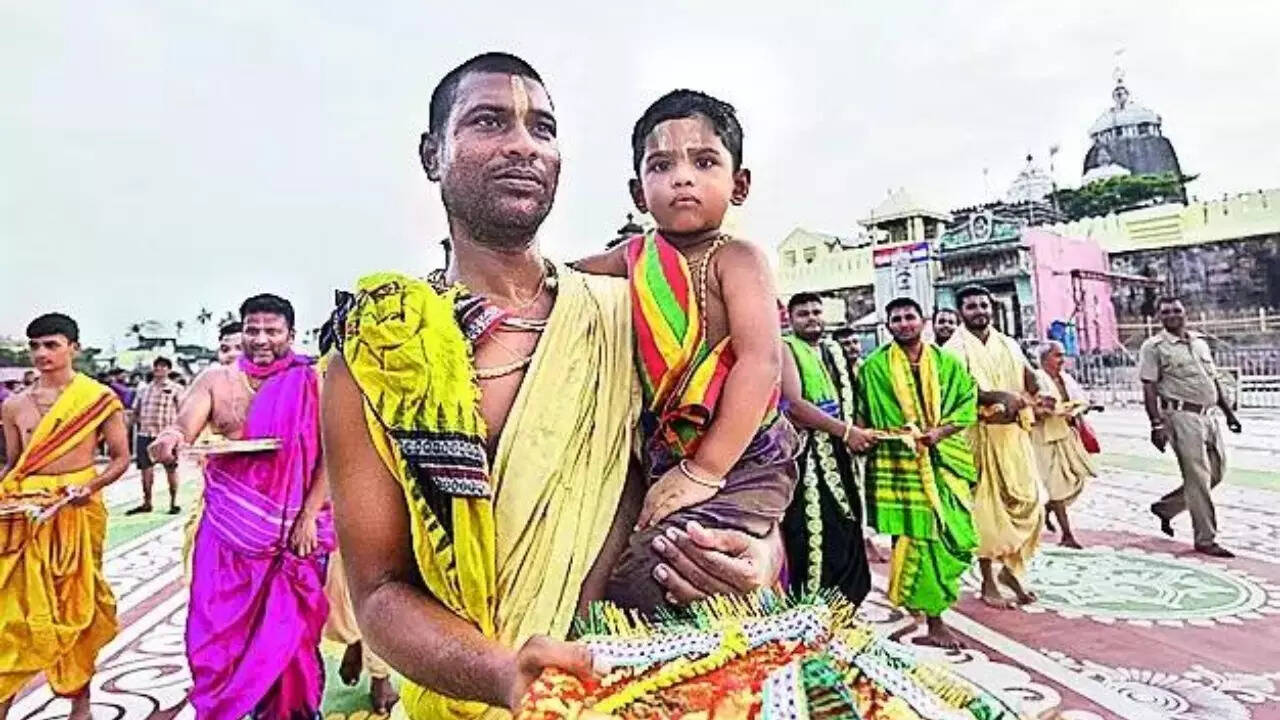 BHUBANESHWAR: Baladeb Dasmohapatra and Ekanshu Dasmohapatra are close to a year old only but will offer priestly service at the famous Jagannath Temple in
Puri
, and become eligible to receive a one-time annual remuneration ranging between Rs 1 lakh and Rs 2 lakh.
According to tradition, 10-months-old Baladeb, one-year-old Ekanshu and another kid of same age were officially enlisted as servitors of the Jagannath Temple on Wednesday. They belong to the Daitapati Nijog, a prominent category of servitors who perform key rituals during Rath Yatra.
Their induction ceremony was held inside the shrine's Anasara Ghara (isolation room), where the deities — Lord Jagannath, Lord Balabhadra and Devi Subhadra — have remained isolated since June 4, the day the deities fell sick after a ceremonial bath on occasion of Debasnan Purnima festival.
"Tradition has it that when a male child is born in a family of Daitapati servitor, he is inducted into the Lord's service on any day during the 15-day Anasara period (15 days before Rath Yatra). The children, who are more than 21 days old by the time Anasara ritual of the deities start, are eligible for induction in our community," senior Daitapati servitor and a member of Jagannath Temple managing committee Durga Dasmohapatra told TOI.
While the ceremonial induction of male kids is conducted 15 days before Rath Yatra, their service starts in the temple only after they turn 18.