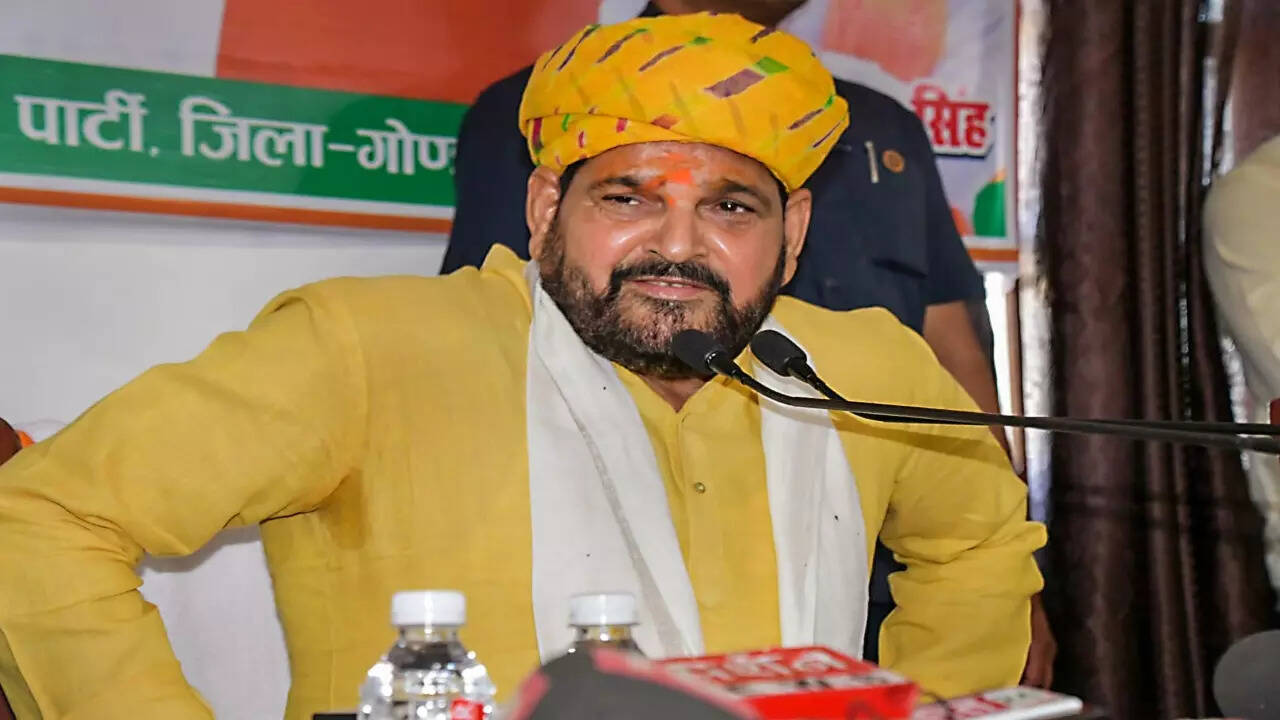 NEW DELHI: Delhi Police is learnt to have written to wrestling federations of around five countries seeking information related to allegations of sexual harassment levelled by wrestlers against the Wrestling Federation of India chief Brij Bhushan Sharan Singh. The wrestlers had alleged in the FIRs that they were harassed during tournaments in Indonesia, Bulgaria, Kyrgyzstan, Mongolia and Kazakhstan.
In these overseas notices, police have sought assistance like photos and videos of the tournament and footage of CCTV cameras installed at the tournament venues and at the places of stay of the athletes. These details, however, may not arrive before June 15, the date by which they have to file a chargesheet in court. It is likely, therefore, that police will file a supplementary chargesheet with details from abroad.
Police commissioner Sanjay Arora held a review meeting on Monday with special commissioner Sagarpreet Hooda and DCPs Pranav Tayal and Manishi Chandra. The police chief was reportedly briefed about the statements of some witnesses corroborating the athletes' allegations while a few denied witnessing the actual misdemeanours but confirmed other details. Many of those who were present around the alleged scenes of crime have apparently also confirmed Singh's claims that he was not present at these locations on a few dates.
In the allegations of harassment in Bulgaria, the wrestler has claimed that when she responded to Singh's summons, he pulled up her T-shirt and slid his hand down the stomach pretending to be checking her breath rate. Another wrestler claimed that in Kazakhstan she was forcefully hugged without her consent. One wrestler mentioned an event in Kyrgyzstan accusing Singh of watching her stretching on a mat and then pulling at her T-shirt, placing his hand on her body and sliding it down her stomach again on the pretext of checking the breath rate.
There was a similar complaint about an event in Mongolia, where the wrestler alleged she was touched inappropriately on her rear, something had left her stunned. One of the wrestlers mentioned an incident in Indonesia, when the accused molested and groped her when she was seated at a table. The woman athlete alleged that he slid his hand down her stomach a couple of times. The wrestler further claimed that she was also subject to misbehaviour and inappropriately touched twice in the office of the wrestling federation.