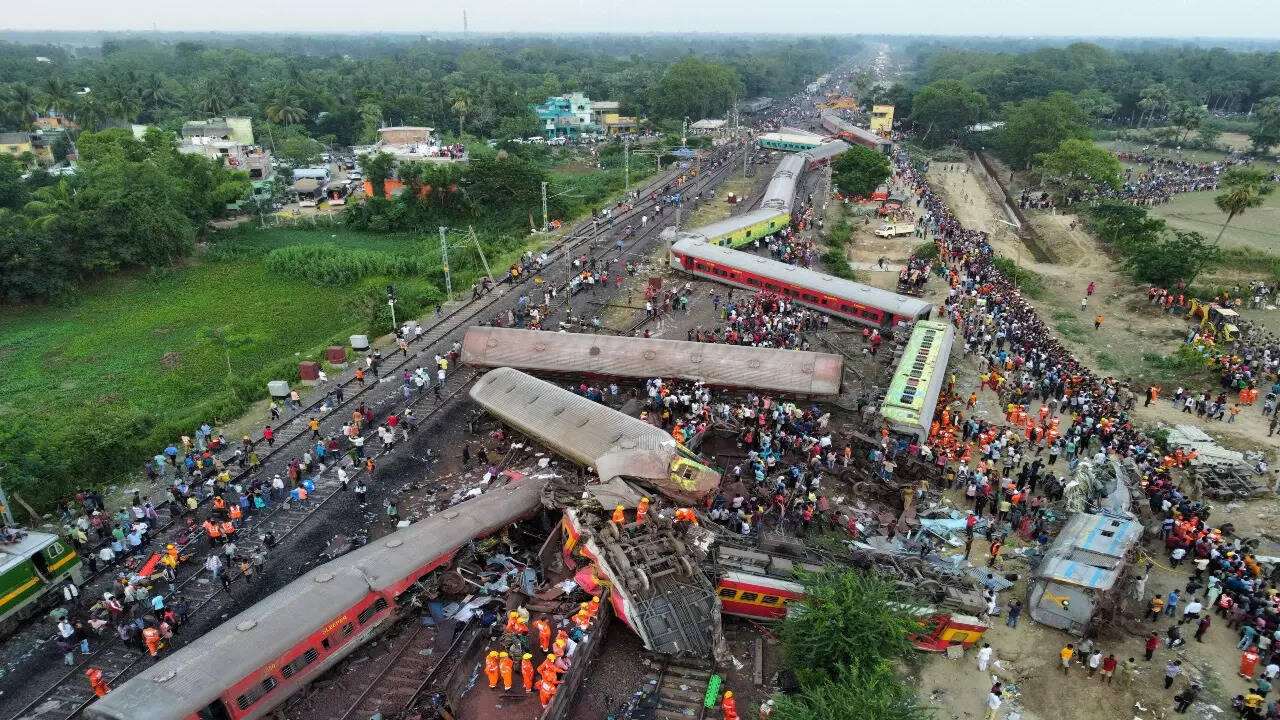 NEW DELHI: Shaken by the Balasore train tragedy, the railway ministry is taking all steps to ensure stricter vigil and inspection of tracks, signals and systems.
During a recent meeting, a top railway official told senior zonal officers that "nothing is fail safe and should not be taken to be so", indicating that complete dependence on automation is not ideal for railways, sources said.
Officials admitted that the accident has put the brakes on the speed at which the railways was making progress in recent months, including the launch of new Vande Bharat trains. "All necessary steps are being taken by the railways as a whole to prevent any accident on our network and senior officers have been directed not to let their guard down at any cost when it comes to maintenance and safety," said an official.
In a recent circular, Railway Board member (infrastructure) has directed all field officials deployed for maintenance activities must be utilised mainly for that job only. They must spend maximum time on maintenance and at work sites, in order to ensure safety and reliability.
It has said that the senior engineers must speak to their subordinates who have knowledge about the shortcomings and the strengths of the assets under their jurisdiction. The circular said a comprehensive list of deficiencies with target dates for compliance to improve safety. It added that a summary of the items requiring compliance and action taken will be reviewed in a weekly conference by signal directorate.
Senior officials have been directed been directed to inspect all aspects of maintenance, worksite, and guide junior engineers for correct and safe execution of the work. "Pending items as a result of joint point and crossings inspection be compiled in a time bound manner by arranging required material and traffic block. Team of operating, engineering and signalling and telecom officers to be made to monitor the progress on daily basis till pending deficiencies are liquidated," it said.