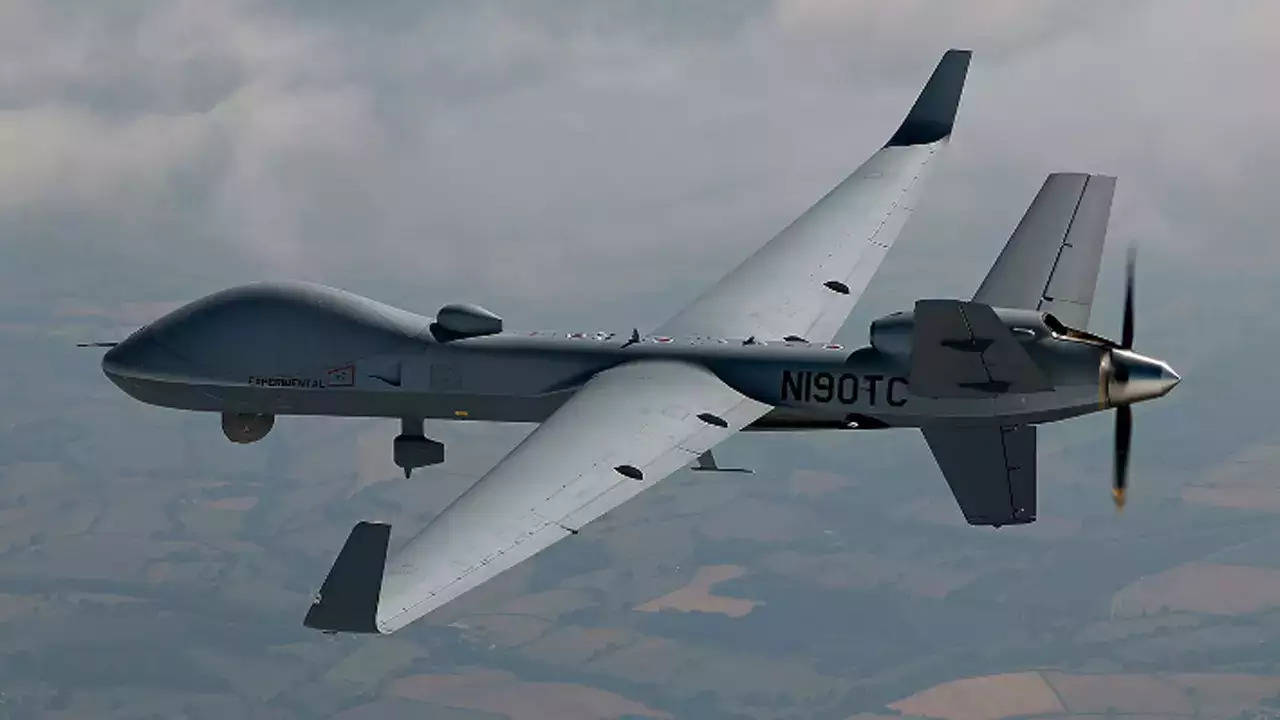 NEW DELHI: In light of India signing a pact with the US for acquisition of 31 top-notch weaponised Predator drones, which the defence forces intend to deploy along border areas, Pakistani authorities are scrambling to acquire a similar weapons system.
According to a Times Now report citing sources,
Pakistan
has inevitably turned to China to buy more Unmanned Aerial Vehicles (UAVs) and weapons.
Pakistan currently operates 3 Chinese-made Cai Hong-4 drones — unmanned aerial vehicles designed for reconnaissance, patrol, observation, and special operations.
Cash-strapped Pakistan is looking to acquire 4 more such UAVs.
The CH-4 is similar to the US-made Predator drone but is known for its frequent 'technical snags'.
Significantly, the report said that Pakistan has also asked China for 8 AR-1 missiles that can fit the CH-4. The missile deal is estimated to be worth $1.7 million.
The AR-1 has a maximum range of about 10km and can be launched from high altitudes. Experts say the AR-1 is similar to the American Hellfire air-to-ground missile.
Predator drones far superior
The "hunter-killer" MQ-9B Reaper or Predator-B drones, are designed to fly for around 40 hours at altitudes over 40,000-feet for surveillance missions and are armed with Hellfire air-to-ground missiles and smart bombs for precision strikes. They are far superior to China's existing armed drones.
The deal for the 31 drones — 15 Sea Guardians for Navy and eight Sky Guardians each for Army and IAF with their associated mobile ground control systems, weapons and other equipment — is estimated to be worth around $3.5 billion.
The official letter of request for the drones will be sent to the US government in the first week of July.
With nine 'hard points' to carry missiles and smart bombs, the drones will bolster India's long-range over-the-horizon ISR (intelligence, surveillance and reconnaissance) and strike capabilities both in the Indian Ocean Region (IOR) as well as the land frontiers with China and Pakistan.
The plan is to deploy the drones at three tri-Service ISR command and control centres in the northwest, northeast and south India.
(With inputs from agencies)