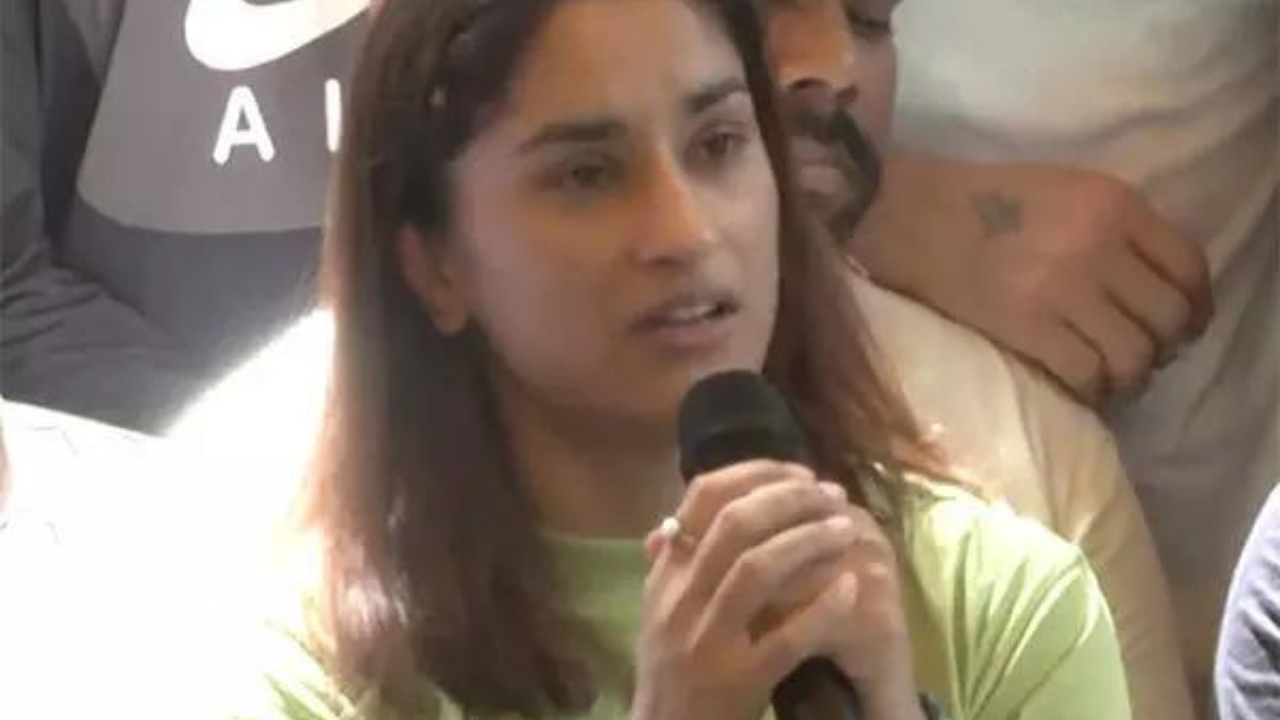 NEW DELHI: The war of words continues between wrestlers who protested against WFI ex-chief
Brij Bhushan Sharan Singh
over sexual harassment charges and former grapplers-turned-BJP politicians. Days after an ugly spat involving Sakshee Malikkh and Babita Phogat on social media, Vinesh Phogat and
Yogeshwar Dutt
locked horns on Twitter on Friday over the Indian Olympic Association-run ad hoc committee's decision to hold a one-bout Asiad selection trial for the six protesting wrestlers.
It all started when Yogeshwar, who had contested the assembly polls on a BJP ticket, tweeted a video, over six minutes long, questioning the exemption given to the six wrestlers, accusing the ad hoc panel of doing injustice to junior wrestlers.
"I don't understand what criteria the ad hoc panel followed in deciding about the trials, and that too for all six wrestlers. Was this protest organised to report sexual harassment or to get these exemptions? These wrestlers had written a letter to the IOA's ad hoc committee, asking for exemption from trials. The sexual harassment case is in court, the culprit will be punished. These (six) wrestlers were away from the mat for the last one year, so this is wrong," he stated.
Yogeshwar is a lackey of Brij Bhushan: Vinesh
Yogeshwar was part of both the sports ministry and IOA-constituted committees tasked to probe the allegations against Brij Bhushan.
Yogeshwar's angry outburst prompted a sharp response from Vinesh, a leading face of the protest, who stated that the two-time CWG champion will be remembered by the wrestling world as a "spineless lackey of Brij Bhushan".
"The whole wrestling world has understood that Yogeshwar was eating leftovers from Brij Bhushan's plate. If anyone raises a voice against injustice in society, then Yogeshwar will vomit. The wrestling world will always remember you for licking the feet of Brij Bhushan and for betraying your own fraternity," Vinesh wrote on her official twitter page.
The ad hoc panel had on June 16 communicated to the six protesting wrestlers that they will be offered an opportunity to appear in a one-bout trial in their respective weight categories for the Asiad between August 5 and 15 – a decision widely seen as favouring the protesting group and, at the same time, unfair to wrestlers who will be appearing in a separate selection trial on July 10.