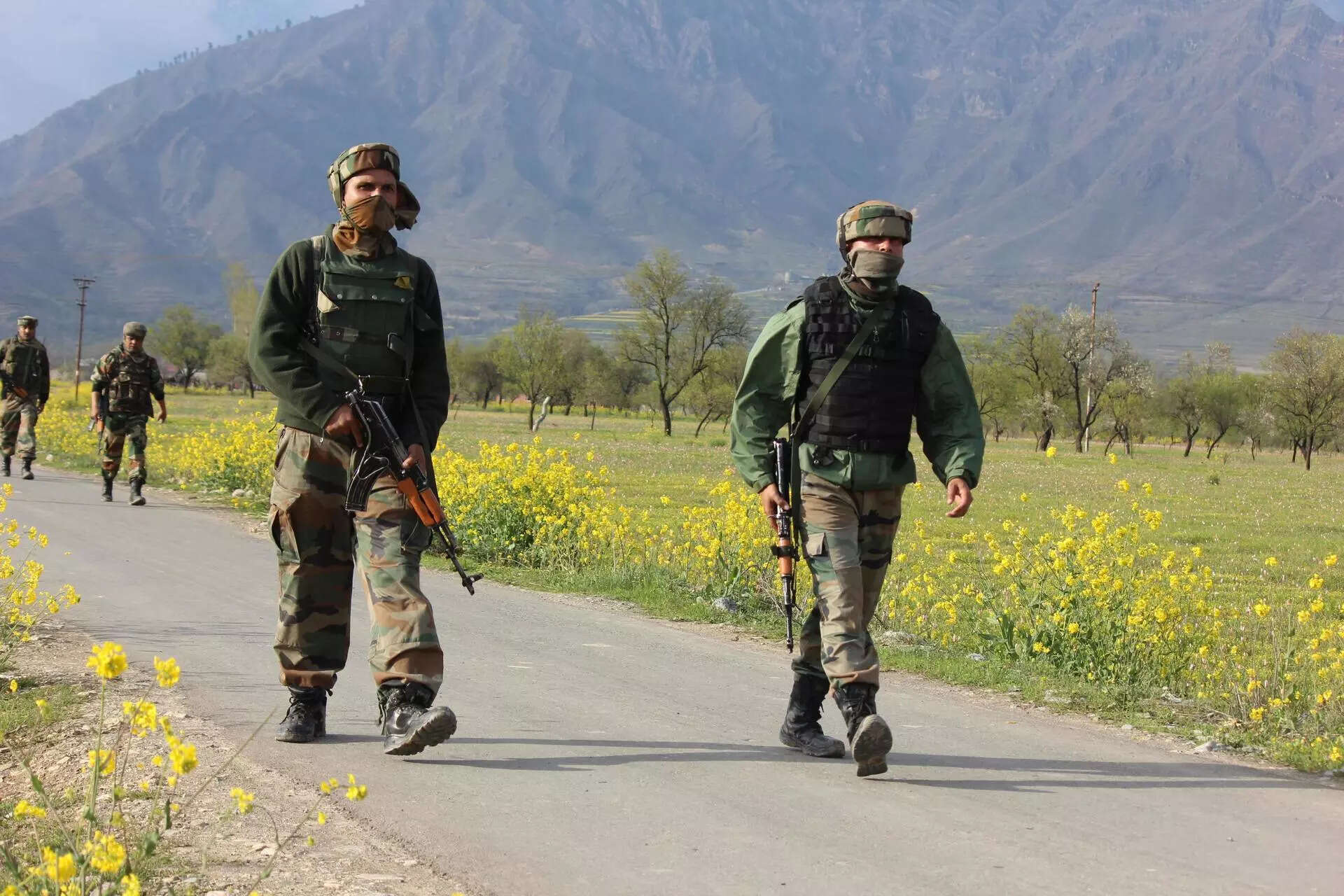 Srinagar: A local Al-Badr terrorist was shot dead in an anti-terror operation in Hawoora area of south Kashmir's Kulgam district on Tuesday. A policeman was also injured in the fire exchange, ADG (Kashmir Zone) Vijay Kumar said.
The terrorist was identified as Adil Majeed Lone, a resident of Kulgam's Akbarabad Hawoora area. "Incriminating materials, arms, and ammunition — including a pistol with live ammunition and a grenade — were recovered from the site of the gunfight. All these were taken into case records for further investigation," the ADG said.
A joint team of the Army's 1RR, CRPF's 18Bn and J&K Police launched a cordon-and-search operation in Hawoora village based on intelligence inputs about the presence of a terrorist there, ADG Kumar said.
As the team of security forces neared the suspected hideout, the holed-up terrorist opened fire at the search party, in which a cop sustained bullet injuries. The policeman was shifted to the hospital for treatment, the ADG said.
"The terrorist was given an opportunity to surrender but he kept firing at the joint team of security forces. The fire was effectively retaliated. In the ensuing encounter, the terrorist was killed and his body was retrieved from the site of the firefight," said ADG Kumar.
Residents were requested to cooperate with police till the area of the gun battle was sanitised completely and cleared of explosives, if any, said police in a statement.