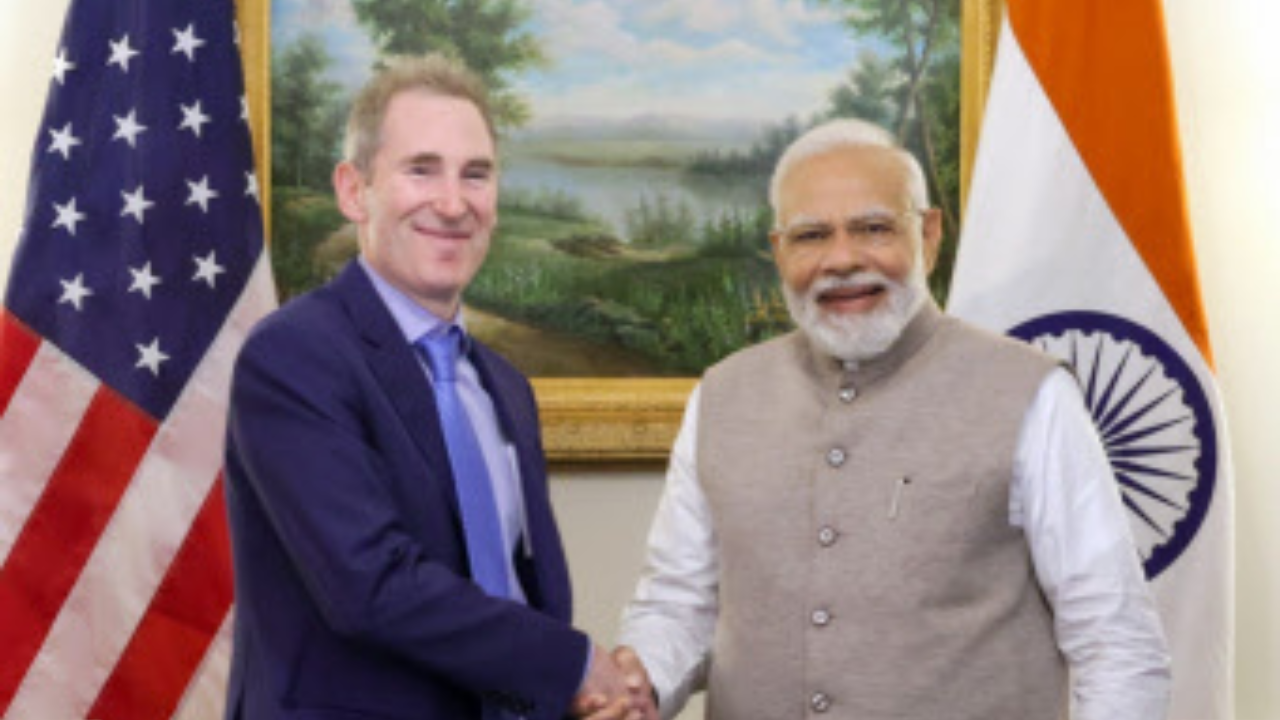 NEW DELHI/AHMEDABAD: As PM
Narendra Modi
readied to leave the US, e-commerce giant Amazon committed to invest $15 billion in India, while Google announced its decision to set up a global fintech operation centre at GIFT City in Gandhinagar.
During a meeting with Boeing president and CEO David L Calhoun, the PM pitched for investment in space manufacturing in the country. Over the last few days, Modi has met several American business leaders; Amazon joined Micron and Allied Minerals in announcing investments into the country.
"Discussed Amazon's commitment to invest $26 billion in India by 2030; working together we will support start-ups, create jobs, enable exports, and empower individuals and small businesses to compete globally," Amazon CEO Andy Jassy tweeted after meeting Modi.
A statement by the ministry of external affairs said the PM and Jessy discussed collaboration in the logistics sector, with Modi welcoming Amazon's initiative to promote digitisation of MSMEs in India. In a blog, Amazon said it has digitised over 6.2 million Indian small businesses, enabled over $7 billion in exports, and created over 1.3 million direct and indirect jobs.
After his meeting, India-born Sundar Pichai, CEO of Google and Alphabet, said Google will invest in the country through its $10 billion India Digitisation Fund.