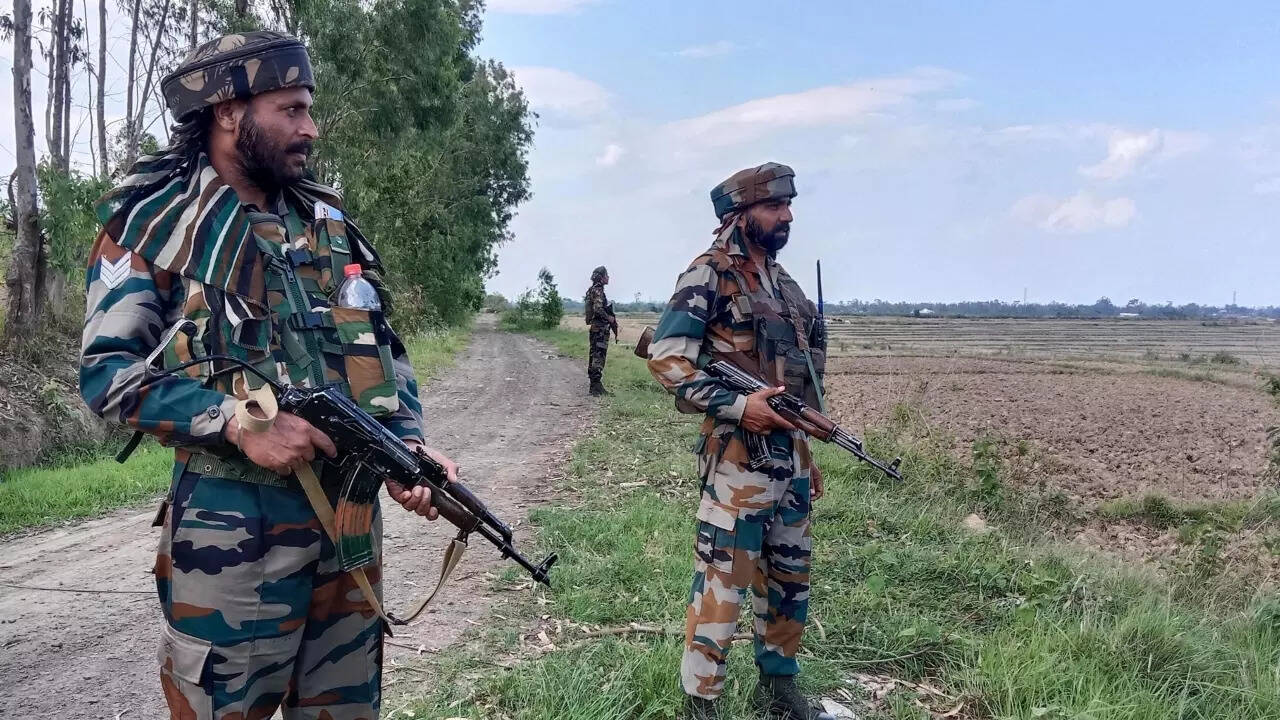 GUWAHATI: An almost 1,500-strong mob led by women interrupted a counter-insurgency operation in Manipur's
Imphal
district late Saturday and forced the Army to release 12 cadres of the banned Kanglei Yawol Kunna Lup (KYKL), including a wanted militant identified as the mastermind of the 2015 Chandel ambush in which 18 soldiers of the 6 Dogra Regiment were killed and 15 others wounded.
The forced release of Moirangthem Tamba, alias Uttam, and 11 other armed militants capped an unprecedented sequence of events, starting with the mob barging into an area that had been cordoned off to avert collateral damage and then haranguing senior Army officers till the captured men were freed.
Kohima-based defence PRO Lt Col Amit Shukla said security forces had launched the operation on Friday morning, based on specific information about the presence of armed militants in Itham village, about 6km east of Andro. Besides capturing 12 KYKL cadres, the Army seized arms, ammunition and other battle equipment.
The mob, comprising 1,200 to 1,500 locals, immediately laid siege to the area and prevented security forces from continuing with the operation despite repeated appeals to disperse, he said. "In view of sensitivity regarding use of kinetic force against a mob and envisaged casualties due to such action, the (commanding) officer on ground made a considerate decision to hand over all 12 cadres to a local leader," the PRO said.
According to the Army's statement, the operational commander's "mature decision" reflected the armed forces' "humane face" and commitment to avoiding any collateral damage and an escalation of the already volatile situation in Manipur. The Army retained the weapons, ammunition and "war-like stores" seized from the militants.
The operation had been launched a day after security forces underscored the presence of a large number of armed militants not bound by any ceasefire with the government as being at the heart of the crisis in the state since violence erupted on May 3.
Mobs blocking movement of troops and reinforcements, besides disrupting evacuation of displaced people have been reported in several areas since the trouble started.
Sources said being forced to hand over ambush mastermind Tamba to a "local leader" along with the other militants may have been the most difficult decision for the Army. He had led a 15-member KYKL team with weaponry from the then NSCN (Khaplang), a banned Naga outfit, to carry out the deadly ambush in 2015.
KYKL is a constituent of a conglomerate of militants outfits of Manipur that calls itself CorCom (Core Committee) and professes to be fighting for "restoration of Manipur's sovereignty'. These outfits have bases in the western part of Myanmar.
Last month, CorCom issued a statement alleging that the current crisis in Manipur was part a plot to bifurcate the state. It said the Centre was deploying more troops in the name of controlling the situation.
Watch
Manipur: 12 KYKL militants released after women-led mob stops Army in Manipur village