The rumours mills in the film fraternity were working after actress Asin removed all the photos with her husband
Rahul Sharma
on her Instagram page, which sparked divorce rumours. With the rumours of her married life and divorce doing the rounds, the pretty actress rubbished the rumours and revealed that she is currently on a holiday with her family.
Issuing a clarification on saying everything is fine between her and her husband Rahul, actress Asin wrote, "In the middle of our summer holiday right now, literally sitting across each other enjoying our breakfast and came across some very imaginative and utterly baseless 'NEWS'. Reminds of the time we were sitting at home together with our families planning our wedding and we heard that we had broken up® Seriously?! Pls do better."
"(Disappointed to have wasted 5 mins of an otherwise wonderful holiday on this!) Have a great day you guys," she added.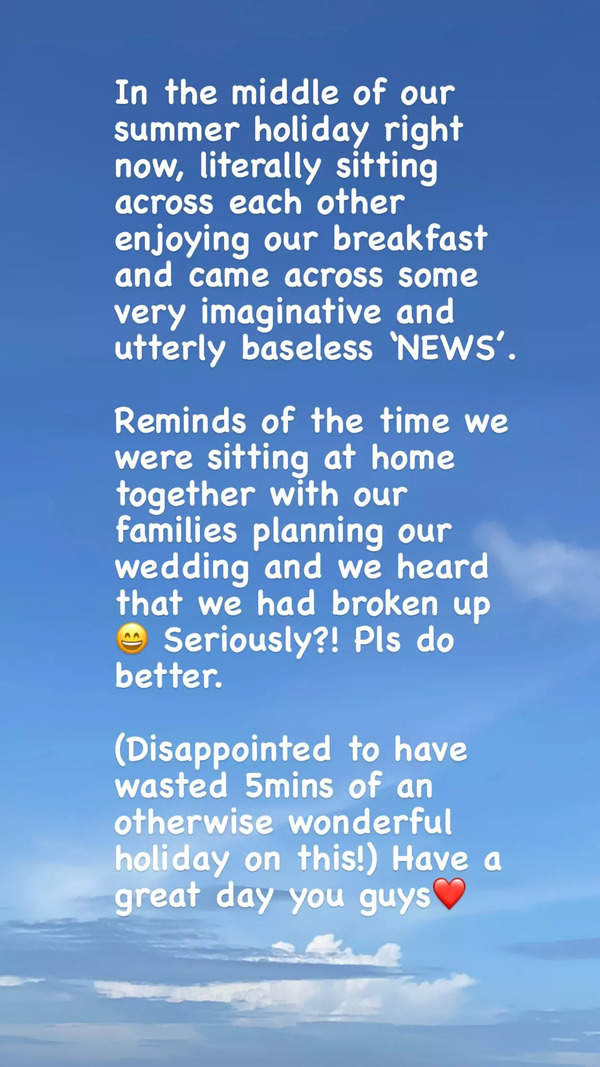 Asin and Rahul Sharma, got married on January 19, 2016, in a private, yet grand wedding ceremony and the young couple were blessed with a baby girl in 2017. Only one picture of Asin and Rahul, which she posted for late Rishi Kapoor, is on her Instagram page now. While it is unclear as to why Asin has deleted all her pictures with Rahul, the pretty actress has denied any hiccup in her married life.