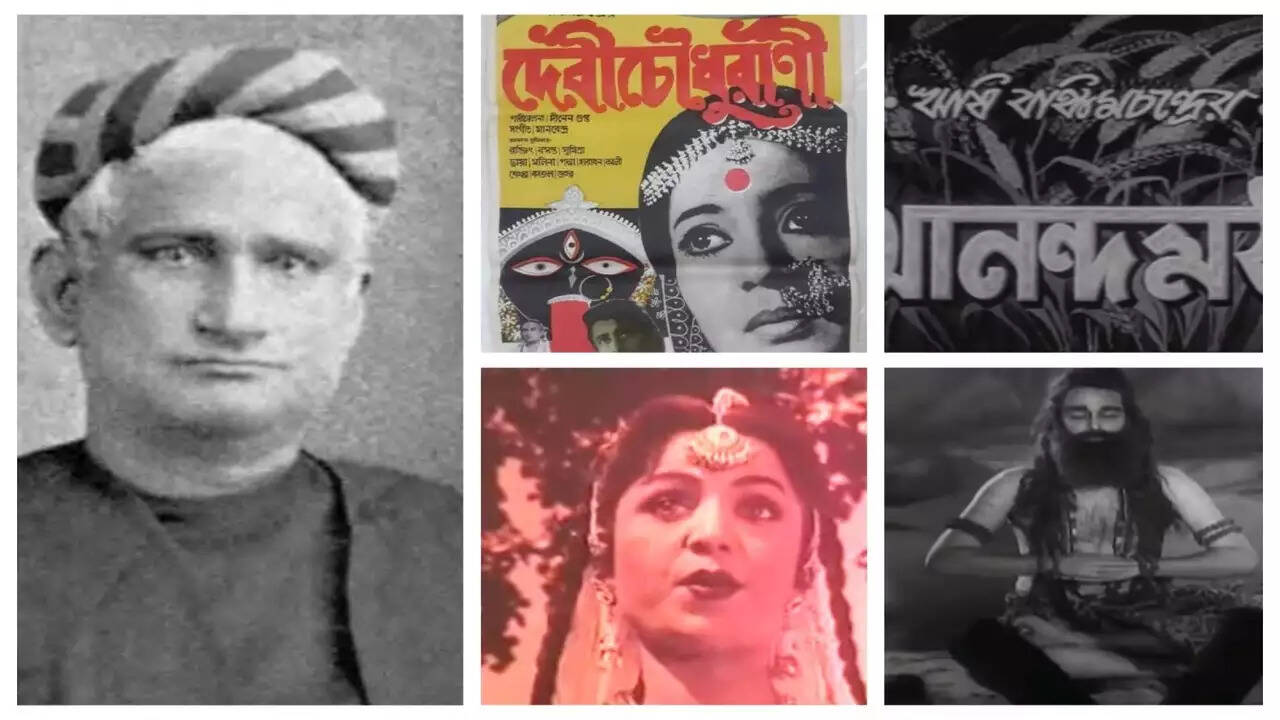 Bankim Chandra Chatterjee, often referred to as Bankim Chandra Chattopadhyay, was a prominent Indian writer, poet, and journalist. He was born on June 26, 1838, in Naihati, Bengal Presidency, British India (present-day West Bengal, India). Bankim Chandra Chatterjee played a significant role in the development of Bengali literature during the 19th century and is considered one of the key figures in the Indian literary renaissance.
Bankim Chandra Chatterjee's notable works include novels, poems, and essays that explored various social, political, and cultural aspects of India. His most famous novel is "Anandamath" (1882), which features the song "Vande Mataram," later adopted as India's national song during the freedom struggle against British rule.
Chatterjee's other notable works include "Durgeshnandini" (1865), "Kapalkundala" (1866), "Krishnakanter Will" (1878), and "Devi Chaudhurani" (1884). His writings often depicted the struggles of the Indian people and advocated for societal reform.
Bankim Chandra Chatterjee's contributions to Indian literature and his nationalist ideas continue to have a profound impact on Indian society. He passed away on April 8, 1894, but his legacy as one of the pioneers of modern Indian literature lives on.
Here are 11 lesser-known facts about the Vande Mataram composer:
Chatterjee had a deep knowledge of Sanskrit literature and studied it extensively. He incorporated elements of Sanskrit literature and mythology into his works.
Bankim Chandra Chatterjee began his career as a government official and worked in various administrative positions under the British colonial government.
He was appointed as the Deputy Collector of Jessore, which allowed him to travel extensively and gather firsthand experiences of rural Bengal, which he later reflected in his writings.
Chatterjee's first novel, "Rajmohan's Wife," was published in 1864. It was one of the earliest novels in the Bengali language.
He introduced the concept of the historical novel to Bengali literature with his novel "Durgeshnandini" (1865). It was set during the times of Mughal rule in India.
Bankim Chandra Chatterjee worked as the editor of several newspapers and magazines, including the famous literary magazine, Bangadarshan. He used his writings and editorials to address social and political issues of the time.
His novel "Anandamath" (1882) gained immense popularity and became a source of inspiration for the Indian independence movement. The song "Vande Mataram" featured in this novel became a rallying cry for freedom fighters.
Chatterjee was also a proponent of Hindu nationalism and emphasized the revival of Indian culture and heritage. His writings often highlighted the richness of Indian traditions and customs.
He believed in the empowerment of women and portrayed strong female characters in his writings. His novel "Devi Chaudhurani" (1884) featured a fearless and independent female protagonist.
Bankim Chandra Chatterjee's works had a significant influence on subsequent Bengali writers and intellectuals, including Rabindranath Tagore, who considered him a mentor.
Besides his contributions to literature, Chatterjee also worked as a lawyer and served as a district judge for some time.