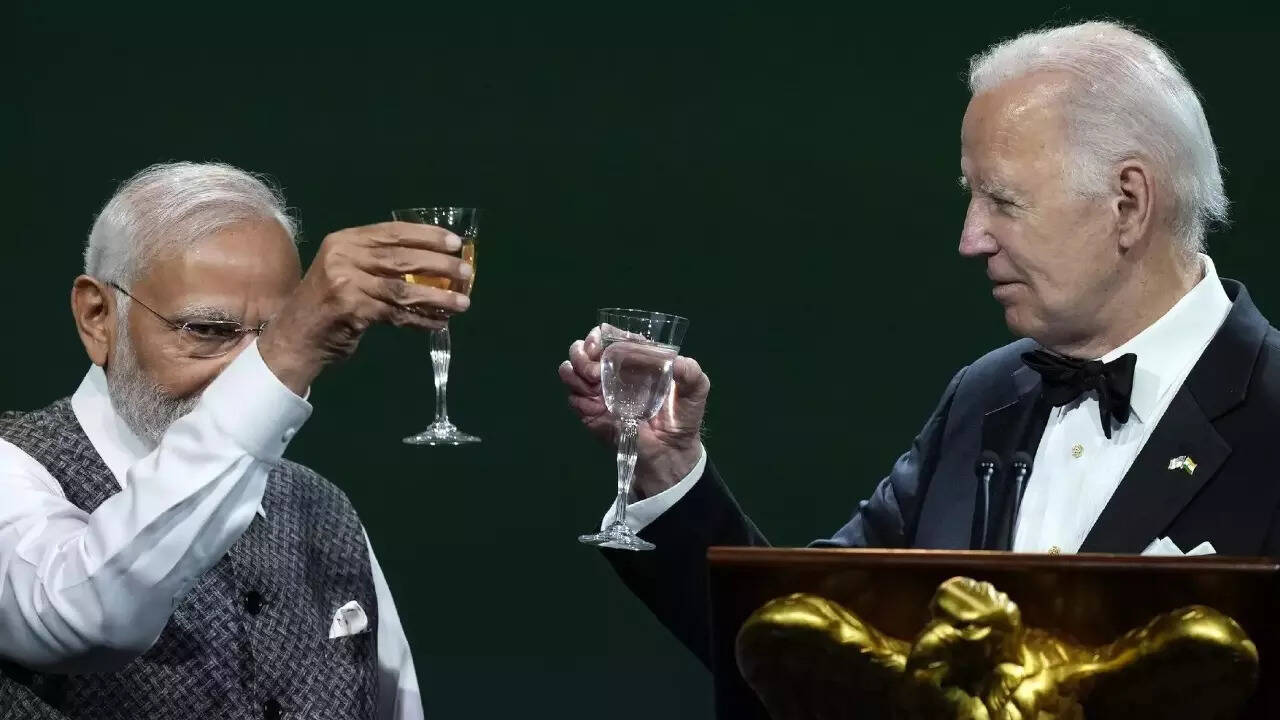 WASHINGTON: President
Joe Biden
has said the friendship between the United States and India was among the most consequential in the world as the two countries signed several major deals to further elevate their strategic technology partnership during Prime Minister
Narendra Modi
's historic state visit.
Reacting to Biden's remarks, PM Modi said the friendship between India and the US is a force for global good and will make the planet better as well as more sustainable.
"The friendship between the United States and India is among the most consequential in the world. And it's stronger, closer, and more dynamic than ever," US President
Biden
said in a tweet on Sunday.
Biden hosted Modi for a three-day official state visit that included a welcome ceremony attended by a record 7,000 people on the South Lawns of the White House, a State Dinner attended by some 500 people, and a round table with technology companies' chief, entrepreneurs, officials and CEOs.
Tagging Biden's tweet, Modi said on Twitter, "I fully agree with you, @POTUS @JoeBiden! Friendship between our countries is a force of global good. It will make a planet better and more sustainable."
"The ground covered in my recent visit will strengthen our bond even more," he said.
The White House, in its weekly email update, said Modi's state visit affirmed the deep and close partnership between the US and India, strengthened the two countries' shared commitment to a free, open, prosperous and secure Indo-Pacific, and shared resolve to elevate their strategic technology partnership, including in defence, clean energy and space.
"The leaders discussed ways to further expand the United States and India's educational exchanges, people-to-people ties, as well as our work together to confront common challenges from climate change, to workforce development and health security," it said.