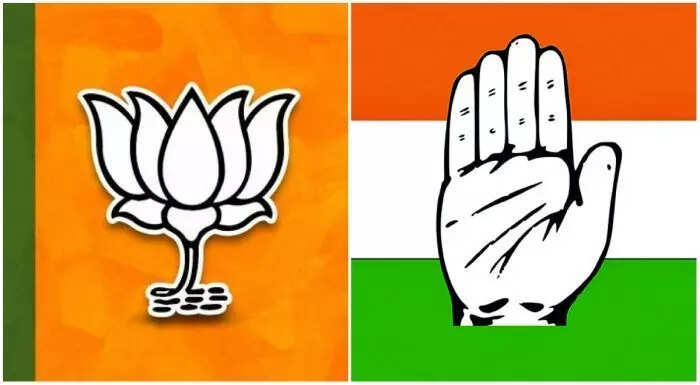 NEW DELHI: The
BJP
on Wednesday dismissed Congress's allegations of irregularity in the purchase of cutting-edge drones from the US as a reflection of the opposition party's addiction to kickbacks in defence deals and its ambition to regain power by resorting to lies and falsehoods.
"They have been neck deep in corruption, and have received kickbacks in defence deals at the cost of national security and the safety of our brave jawans. This is part of their DNA. . . they think others are also corrupt," said BJP's media head Anil Baluni.
"From Jeep scandal of 1952, Bofors, the HDW submarine deals, bribery in the purchase of Agusta Westland helicopters, and Embraer and Pilatus trainer aircraft under the UPA, there is long saga of corruption by Congress in defence deals which have the fingerprints of daddy, uncle and brother-in-law boldly printed over them," he added.
"They are also feeling frustrated because they have not got the opportunity to make money for a decade now and the frustration and the ambition to regain power at all costs is leading themto resort to falsehoods just like the ones they spread about the Rafale deal before the 2019 polls," Baluni said, adding that people would see through the lies as they did in 2019. "Military and strategic experts are unanimous that the induction of the state-ofthe-art drones will boost the intelligence, surveillance and attack capabilities of our defence forces," the BJP functionary said
to dismiss Congress' charge on the effectiveness of the HALE ( high-altitude long endurance) unmanned aerial platforms.
Baluni also said that by agreeing for the drones to be assembled in India, the US made an exception in the country's favour. This is one of the big accomplishments of PM Modi's historic visit to the US which has so far transferred such advanced technology only to members of Nato and its traditional military allies. This will make India a maintenance, repair and overahul hub and will boost the domestic drone industry, he said. Baluni said Congress is using the same trick it had tried to play by alleging corruption in the purchase of Rafale jets. "The lies were exposed by the SC and CAG, and they lost the polls. But the lesson has not been learned," he said.