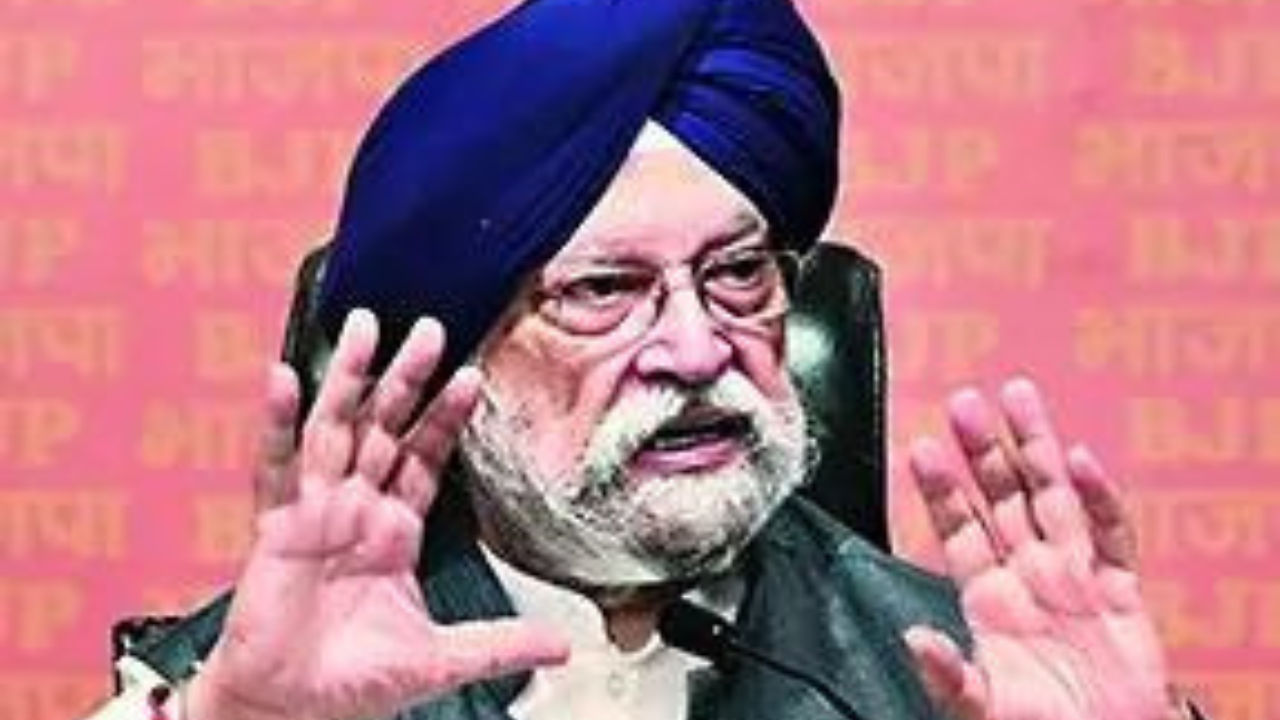 Terming PM Modi's US visit as historic,
BJP
on Saturday said the "substantive outcomes and achievement" have re-defined Indo-US ties. Soon after the PM landed in Cairo after wrapping up his state visit to the US, the party said his two-day visit to Egypt will be another landmark.
Addressing a press conference, Union minister Hardeep Puri said the PM's address to the joint session of the US Congress and the lawmakers asking for his autograph stand as testimony to his stature as a world leader. "It was a great moment when US President
Joe Biden
gifted PM Modi a special T-shirt bearing a quote 'The Future is AI. America and India'. It symbolises the strong partnership between the two biggest democracies," said the Union minister said.
Puri said PM Modi's US visit has been "very fruitful" as the countries elevated their strategic partnership through announcing the iCET (initiative on Critical and Emerging Technology). "It forms a major milestone in India-US relations. Also
Nasa
and Isro will develop a strategic framework for human spaceflight cooperation," he added.
"With substantive outcomes in every space including economic, technology, space and defence, this was a landmark visit of PM Modi and the one which will critically define the bilateral relationship and take it to the next level," Puri said. Stressing that the visit marked a new dawn, he said, "This visit, in a way, sums up as 'this is the moment!"'
Puri said another landmark decision during the visit was that Indians will no longer have to go outside the US for renewal of H-1B visas and they can now get H-1B and L visas in the US itself.
On Modi's two-day visit to Egypt, the minister said it will have "a very positive impact, not only in terms of India but also other countries in the region". The Egyptian leg of the PM's visit will be another significant outreach visit," Puri said.