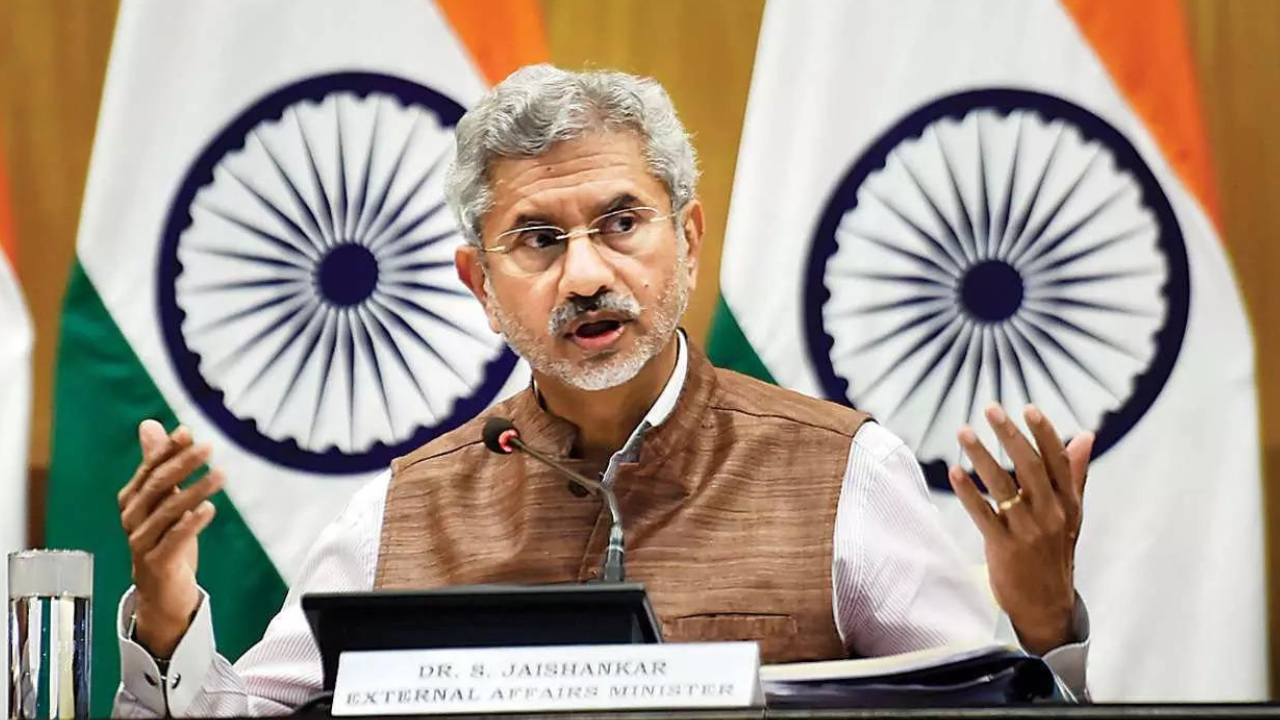 NEW DELHI: External affairs minister S Jaishankar criticised Canada on Wednesday for its muted response to the Khalistan movement growing on its soil and accused the Justin Trudeau-government of engaging in vote-bank politics.
"How Canada has dealt with the Khalistani issue has long been a concern for us. Quite frankly they seem to be driven by vote-bank politics," said the EAM.
He added that the Canadian government's responses to the growing threat "have been constrained by what they regard as vote-bank compulsions".
"If there are activities in Canada that impinge on our national security and integrity, then we will have to respond. You can see that this has impacted our ties in many ways in the last few years," said the minister.
India and Canada ties have recently come under stress over the Khalistani issue.
Indira Gandhi float
Earlier this month, India had hit out hard at Canada for allowing Khalistan separatists to celebrate the assassination of former PM Indira Gandhi.
Jaishankar had said that Canada's indulgence of such activities would not be good for bilateral relationships.
"I think there is a larger underlying issue about the space which is given to separatists, to extremists, to people who advocate violence and I think it is not good for relationships and not good for Canada," he added.
Protests near consulate
In March, an event to be attended by the Indian envoy to Canada in British Columbia province had to be cancelled due to security concerns after a violent protest by Khalistan supporters. Indian-origin journalist Sameer Kaushal, who was at the venue to cover the protest, was also assaulted by protesters.
India eventually summoned the Canadian high commissioner and expressed deep concern regarding the recent actions of separatist and extremist groups towards its diplomatic mission and consulates in Canada.
The EAM had sought an explanation on how such elements were allowed, in the presence of police, to breach the security of its diplomatic mission and consulates.
Canada has seen a rise in anti-India activities recently by Khalistan supporters who have vandalised some Hindu temples.