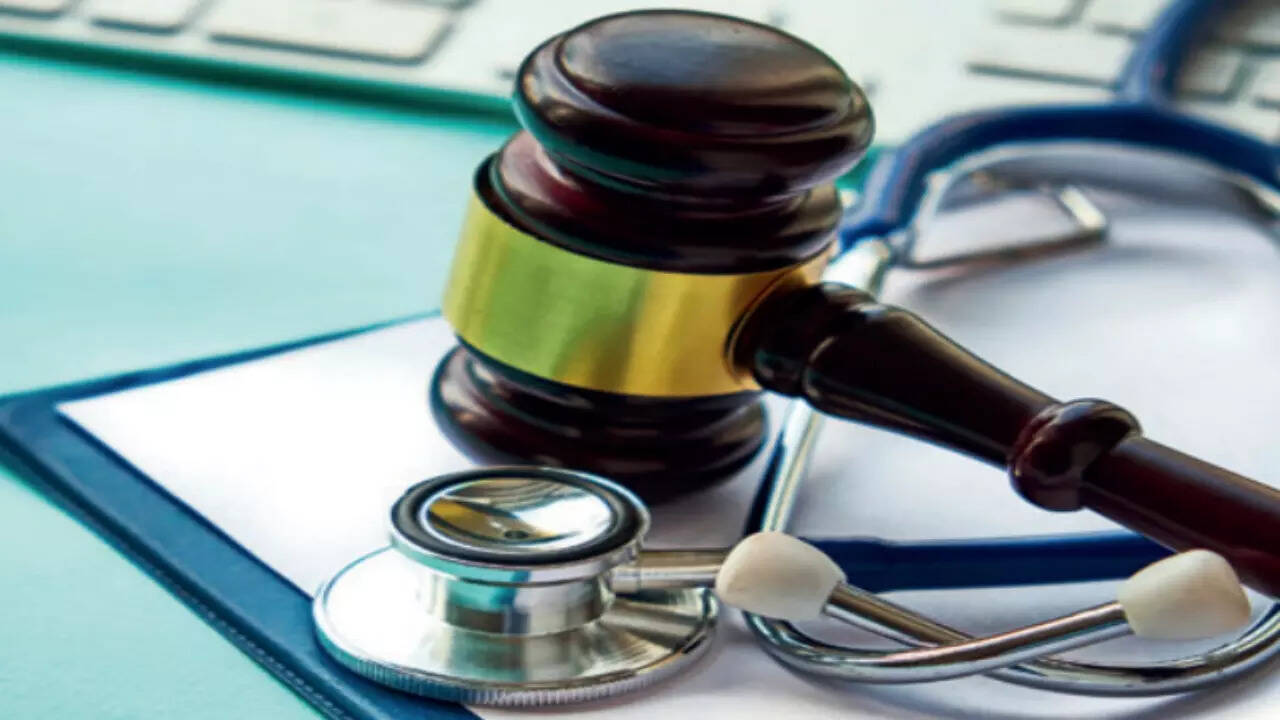 MUMBAI: Adopting a family and becoming their first point of contact for all medical reasons will be a mandatory part of the MBBS curriculum right from day one of the course for students. From doing away with the 'stigmatised' concept of supplementary batches to making the Family Adoption Programme (FAP) a part of every year of the four-and-a-half-year MBBS course, the National Medical Commission (NMC) has introduced major changes in the curriculum to be implemented from the upcoming academic year of 2023-24. The new regulations will replace the guidelines under the 25-year-old Regulation of Graduate Medical Education, 1997, under the erstwhile Medical Council of India (MCI), and its subsequent amendments.
The commission released the guidelines under the Graduate Medication Education Regulation (GMER) 2023 on June 12. This is in consequence to the GMER gazette released on June 2. "Since the commission was born in 2020, we have never had our own guidelines. The idea was to relook at various aspects and to streamline the competency-based medical education curriculum," said an NMC official. Changes have been introduced also keeping in mind the introduction of the National Exit Test.
Earlier, there was discrimination between clinical, preclinical and paraclinical, now everything will be considered clinical, said the official. "There will be three phases in the four-and-a-half-year curriculum, where the training period of Phase I, Phase II and Part 1 of Phase III will be for 12 months and the final part of Phase III will be for a duration of 18 months," said the official.
In the 2019 regulation, Phase I (pre-clinical phase) was for 13 months, Phase II (para-clinical) was for 12 months and the third phase (clinical) was split into 13 +2 +13 months, said Pravin Shingare, former director of Maharashtra's Directorate of Medical Education and Research.
The NMC has decided to do away with the concept of 'supplementary' batches. The students who fail to clear the university exams appear for supplementary exams in six months. Under the new guidelines, this exam will have to be conducted within three to six weeks of the results, so that they can join the regular batch the same year.
Speaking about FAP, the official said students were never exposed to the concept of being first-line doctors. "It will not only help students in clinical exposure, but also give free medical service to the families for four years. More importantly, since these students will remain with their families, first-hand data can be collected on various aspects from rural areas and the data can be used for policy formulation," said the official. The FAP programme was inspired by an initiative of MGIMS, Sevagram, in Maharashtra.