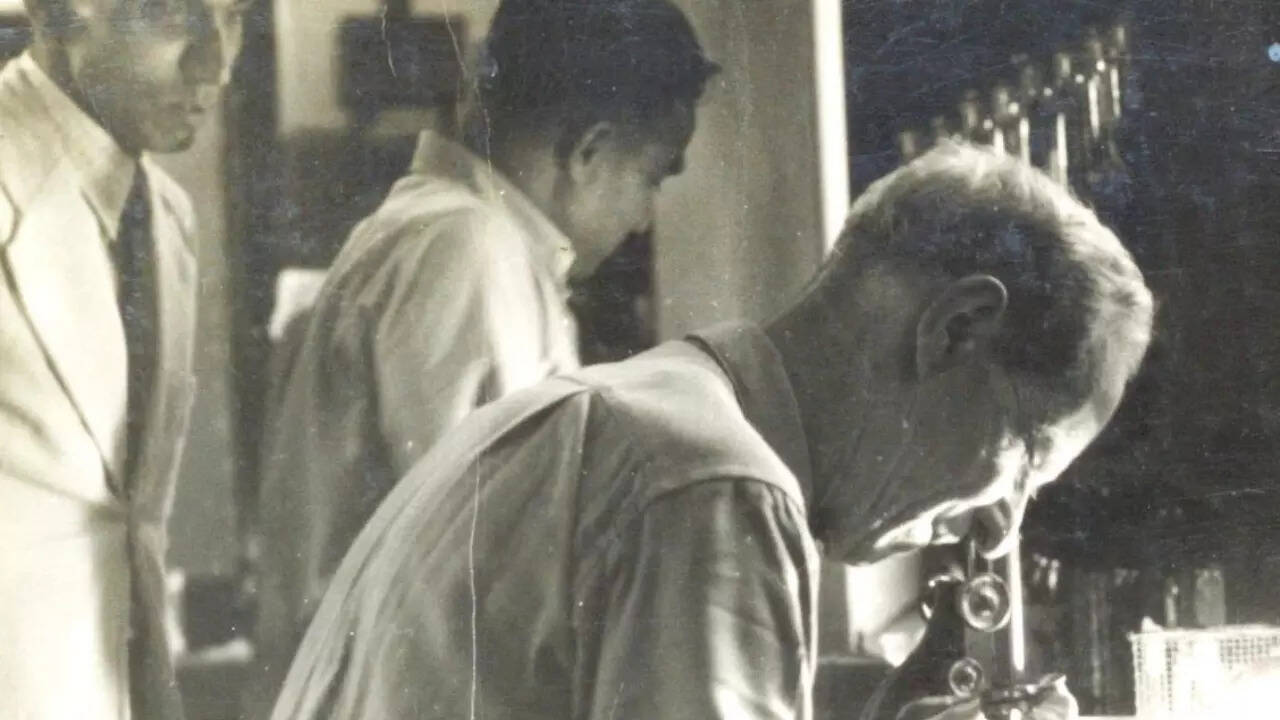 BENGALURU: Want to know about a man who has helped set up the erstwhile Mysore state's sericulture department and Central Coffee Research Institute in the 1920s?
All you have to do is visit the archives of the National Centre for Biological Sciences (NCBS), Bengaluru, which is all set to launch a new collection of archival material related to Canadian entomologist and plant pathologist Leslie Charles Coleman (1878-1954) who worked in Mysore in the early 20th century.
The NCBS will also hold an annual Coleman lecture series on June 16, after which the catalogue and digital objects from the collection will be available to the public online (
www.archives.ncbs.res.in
) too.
The NCBS says the collection documents the work of Coleman, the first director of agriculture in the erstwhile Mysore state of pre-independent India between 1913 and 1934. "He was first hired in 1908 as an entomologist focussed on plant protection, studying specific plant diseases and pests affecting cash crops," the NCBS says.
Pointing out that Coleman was known for implementing inexpensive solutions such as the Bordeaux mixture that cultivators could easily adapt, the NCBS adds, the collection includes personal and professional correspondence, handwritten reflections, rare-published material and media clippings and an extremely rich set of photographs that document Coleman's life and work, his post-retirement return visit to India in the 1950s, as well as the people and culture of Mysore State through the early 20th century.
"Coleman mentored a group of agricultural scientists. K Kunhikannan, MJ Narasimhan and Venkatrao K Badami, all worked with Coleman and studied plants and insects, researching in areas such as low-cost pest management and experimental agricultural projects," NCBS said, adding that Coleman was instrumental in forming local agricultural and experimental unions, and also set up agricultural research institutions across the state.
"He was responsible for the sericulture department in the 1920s and developed civil veterinary units in districts. He also worked with plantation owners across Mysore state, acting as adviser and helping in setting up various projects such as the Central Coffee Research Institute (1925) in Balehonnur and the Mysore Sugar Company (1933) in Mandya. Coleman left India to teach at the Toronto University in 1934," it adds.
This collection would be of interest to historians, journalists, anthropologists, agriculturists, scientists, students, artists and the general public.
"This collection is made possible with generous support from TNQ Technologies, B Mallik (former dean, UAS-Bengaluru) and the Coleman family," the NCBS says.