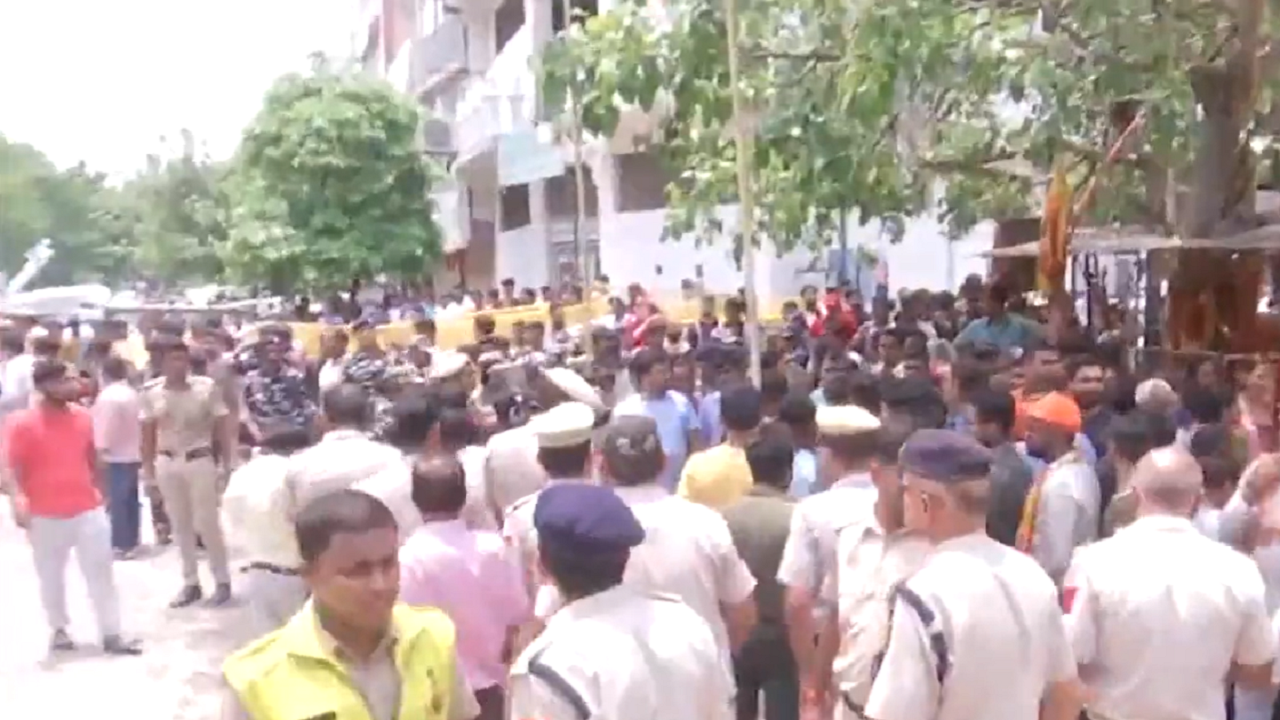 NEW DELHI: Hundreds of people gathered outside a temple in the Mandawali area of Delhi on Thursday.
They are protesting against the administration's move to demolish a small portion of the temple which is allegedly constructed on the government land.
According to television reports, there have been clashes between protesters and police personnel, and individuals on both sides have sustained injuries.