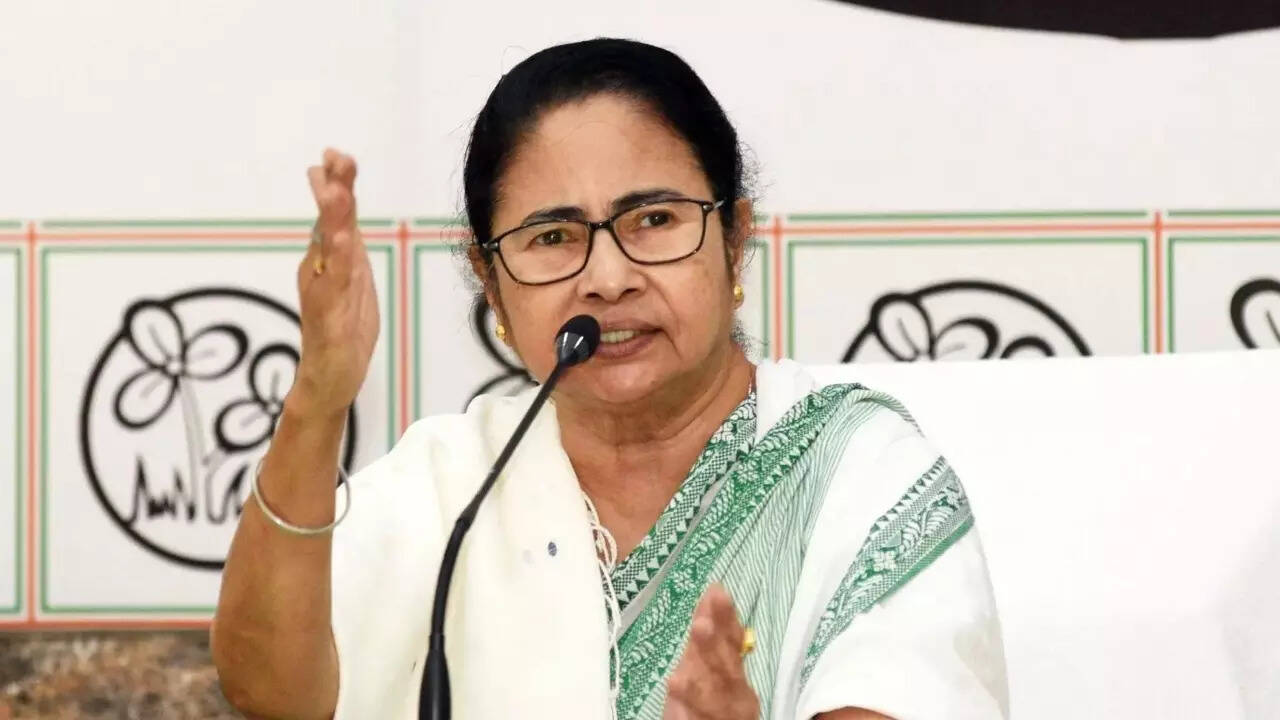 KAKDWIP: Bengal CM
Mamata Banerjee
on Friday slammed the Centre "which was over-eager" to send central forces to Bengal for panchayat polls, questioning what good the security forces had done in
Manipur
.
Banerjee's attack came a day after Calcutta HC's direction to the State Election Commission (SEC) to requisition central forces for all districts of Bengal for the panchayat polls. The HC had passed the order after the petitioners, BJP's Suvendu Adhikari and Congress's Adhir Chowdhury, moved the court.
Banerjee claimed on Friday that the pre-poll violence was limited to just two of the state's 60,000 booths. "For that, the over-eager Centre is ready to hit people with sticks and kill them with bullets. You have sent central forces to Manipur too. A minister's home has been set on fire. An estimated 150 people have died. What did your central forces do?" she said.
She also brought up past incidents of violence in Bengal polls, which occurred under central forces' watch. "Have you forgotten that the 2013 (panchayat) elections were done with central forces? How many died? Thirty-nine people. During CPM's tenure, in 2003, how many were killed? Seventy people. In 2008, 36 were killed. In 2021, in Sitalkuchi in Cooch Behar, central forces killed four minority brothers, including one Rajbanshi."
Banerjee said the largest number of opposition candidates had filed nominations in Bengal. "I want to challenge you (the oppositon): show me one single Indian state where there are so many nominations. TMC has filed 82,000 nominations, the opposition has filed 1.5 lakh nominations. No one has succeeded in achieving these nomination figures, peacefully," she said.