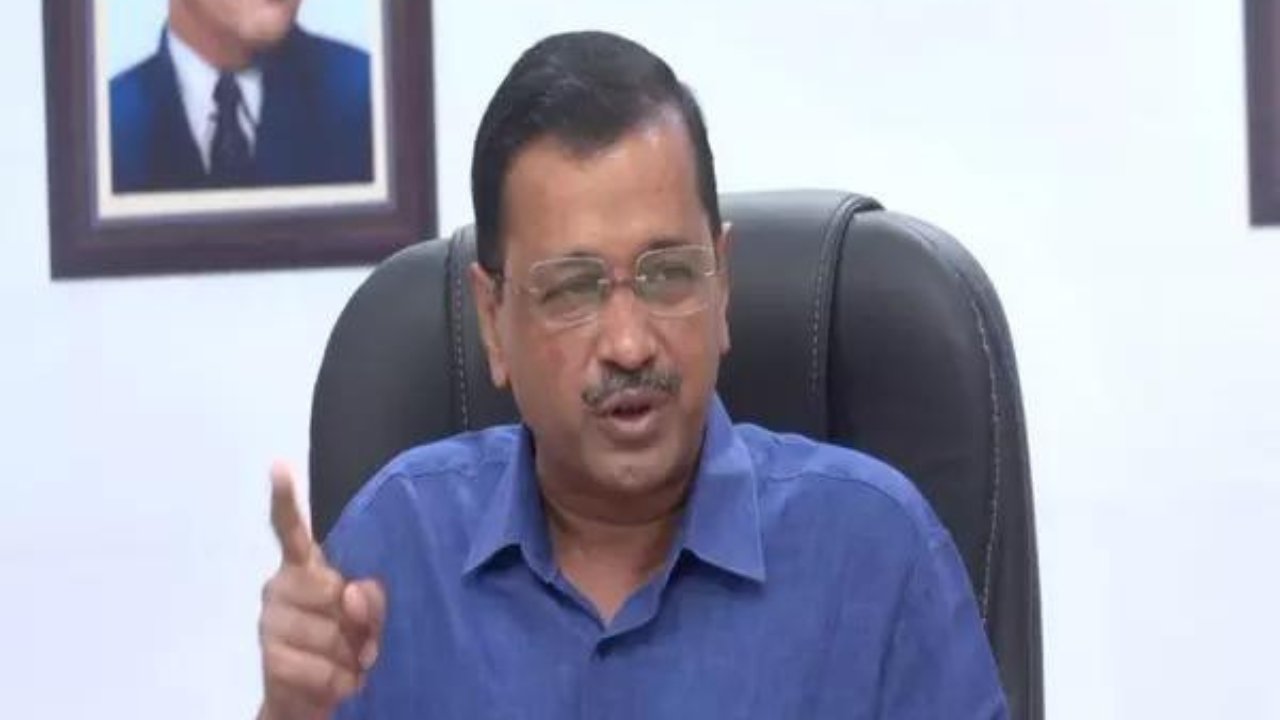 NEW DELHI: The brazen killing of two sisters in the RK Puram area of the national capital in the wee hours of Sunday set off a full-blown political slugfest, with the ruling Aam Aadmi Party (AAP) and the Opposition BJP throwing punches at each other in the wake of the incident.
Hitting out at Delhi Lieutenant Governor VK Saxena in the wake of the incident, Delhi Chief Minister
Arvind Kejriwal
put out a tweet, accusing him of conspiring to wrest powers from his government instead of fixing the prevailing law and order situation in the national capital.
Taking to Twitter, CM Kejriwal posted, "Our thoughts are with the families of both women. May their souls rest in peace. The people of Delhi have started feeling very insecure. The people responsible for Delhi's law and order are conspiring to capture the entire Delhi government, instead of fixing the law and order. Today, if Delhi's law and order were under the AAP government instead of LG, then Delhi would have been safest."
Responding to the CM's tweet, BJP MP Manoj Tiwari said, "I don't wish to speak much on this incident. Leaders, who are resorting to cheap politics over such incidents, are failing to fulfil their primary responsibilities. There's been a string of fires in Delhi in recent weeks and I believe this government needs to do more to stop such incidents from happening."
Later, on Sunday, Union Minister of State Meenakshi Lekhi also responded to Kejriwal's tweet, saying, "Police swung into action as soon as they received word of the incident. An FIR has been registered and an investigation is underway."
AAP leader and Delhi Health Minister Saurabh Bhardwaj also reacted to the killings, saying that the L-G wasn't setting his priorities straight because of which such incidents were happening.
"The law-and-order situation has gone downhill in the national capital in the last year. Women are not safe as incidents of violence against our mothers and sisters are on the rise. Two sisters were murdered in the RK Puram area today. There's been a sharp upward spiral in incidents of crime in the Capital and one of the reasons for this is that the L-G isn't setting his priorities straight," Bhardwaj told ANI.
Senior BJP leader and Badarpur MLA, Ramvir Singh Bidhuri, extended his condolences to the family of the slain sisters.
Earlier, Delhi Police arrested 3 people in connection with the brazen firing incident at Ambedkar Basti in the RK Puram police station area.
The deceased women were identified as Pinky (30) and Jyoti (29). They were rushed to SJ Hospital but succumbed to their injuries, police informed.
Deputy Commissioner of Police, South West Delhi, Manoj C said "Two women were fatally shot at in Ambedkar Basti of the RK Puram police station area on Sunday morning. We arrested three men, identified as Arjun, Michael and Dev, who are alleged to be involved in the incident. A case has been registered and further investigation is underway."