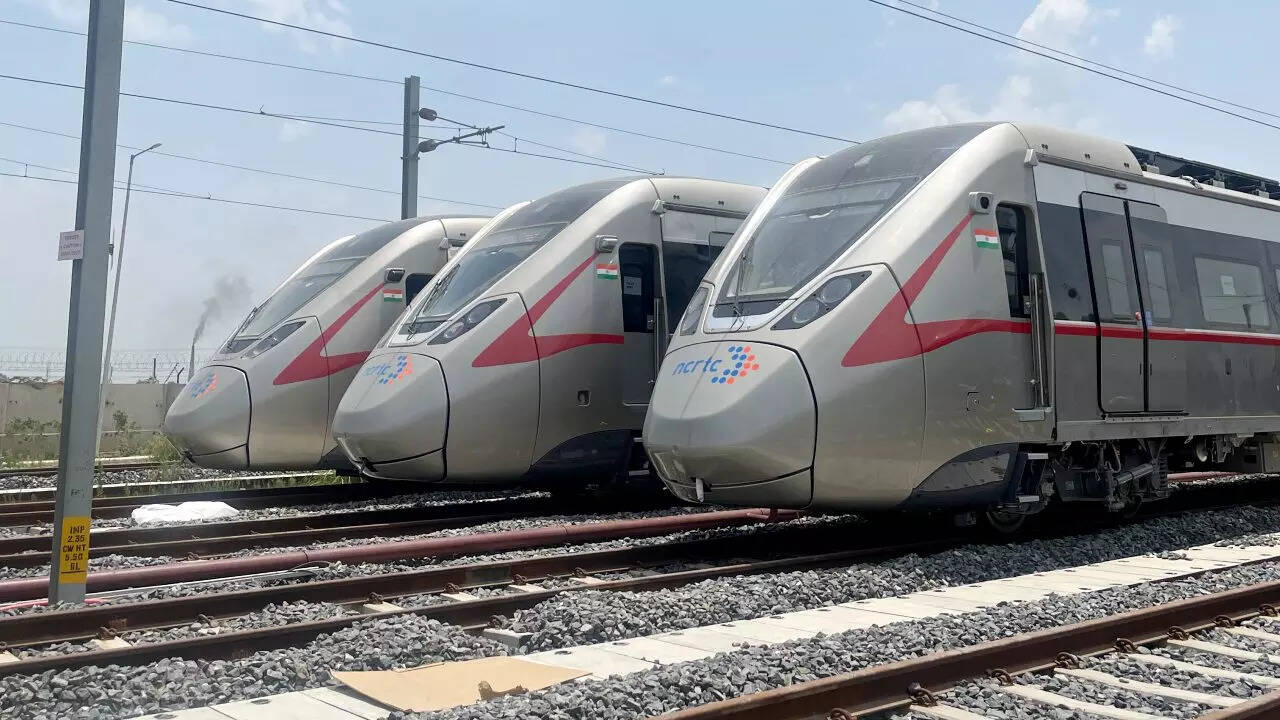 Delhi-Meerut RRTS: India's first Regional Rapid Transit System or the RRTS project has achieved a key milestone of getting approval from the Commissioner for Metro Rail Safety (CMRS), Government of India for operations. The RRTS project is being built by National Capital Region Transport Corporation (NCRTC) between Delhi to Meerut and is expected to be completed by 2025.
Of the 82 kilometres long Delhi-Meerut RRTS corridor, a priority section of 17 kilometres length between Duhai and Sahibabad is ready for operations and will be thrown open soon. Once complete, the Delhi-Meerut RRTS project will reduce the travel time between Delhi and Meerut to under an hour.
According to NCRTC, the RAPIDX services will be the "first railway system in the country" which will have a maximum operational speed of 160 kmph on the entire length. The average speed of RAPIDX trains on the RRTS will be 100 kmph, which is much higher than metro trains and even Indian Railways' passenger trains.
Last week the Ministry of Railways had sanctioned RRTS rolling stock train sets, which have a design speed of 180 kmph, for an operational speed of 160 kmph, which is their full potential, said NCRTC. India's first RRTS RAPIDX train sets have been made in India by Alstom in Gujarat.
RRTS trains: Delhi-Meerut 160 kmph train's top features | India's 1st regional rapid RAPIDX train
In May, Times of India Online visited the Duhai depot of the RRTS project where the RAPIDX trains are being tested. Watch the video above to know the features that passengers can look forward to when travelling on these train sets.
RAPIDX trains will have 6 coaches with 1 Premium coach with a separate entry and exit on the platform. The fares of RAPIDX have not yet been released but with the inauguration of the priority section expected soon, they are likely to be announced in the coming days.