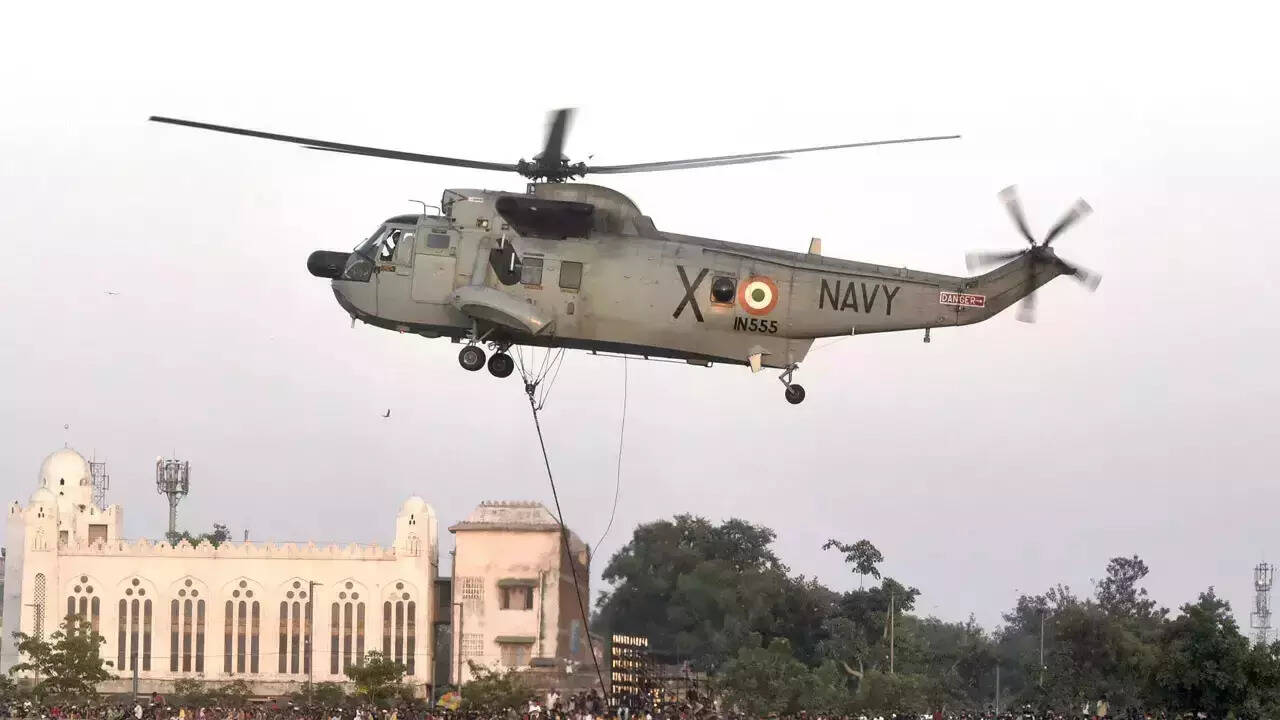 NEW DELHI: Design and metallurgical flaws in a critical component of the indigenous Dhruv advanced light helicopter (ALH), which apparently led to a string of accidents in recent months, have been identified and are being rectified on a priority basis, a senior defence official said on Wednesday.
"After identifying and fixing the problem as well as comprehensive technical checks by manufacturer Hindustan Aeronautics (HAL), batches of the ALH choppers are being progressively cleared to fly," the official said.
The entire fleet of over 300 such twin-engine helicopters in the armed forces has been grounded twice in recent months after four major accidents. There have been some cases of the "failure of the collective", which controls the power to the rotors and back, reported in the choppers. The armed forces also raised concerns about the metallurgy of the "control rods" in the ALH gearboxes, as was reported by TOI earlier. The official said it was "a mix of design and metallurgical issues" that came to the fore during the probes into the four crashes. "We have sought replacement of the particular part, which is under way," he said.
First, a weaponised ALH version called Rudra had crashed in Arunachal Pradesh in October last year, killing two officers and three soldiers. Then, there weretwo back-to-back ALH crashes in March. Finally, an ALH Mark-III of the Army went down in the Kishtwar district of J&K on May 4, killing a soldier and grievously injuring the two pilots.
The four crashes had led to calls for a comprehensive inquiry into the problems plaguing the chopper fleet, with proper accountability being fixed, because the ALHs are the workhorses of the armed forces and critical in the ongoing push for self-reliance in defence production. Moreover, India also wants to export the 5. 5 tonne chopper in greater numbers in the years ahead.
The Army currently has over 180 Dhruvs, which includes around 60 Rudras, while the IAF has 75, Navy 23 and Coast Guard 18. HAL contends the ALH is "a proven helicopter" that has proved its mettle in various utility roles. Since their induction began in 2002, the ALHs have clocked a collective total of over 3. 9 lakh flying hours, with the number of accidents per one lakh hours of flying "being lower than international standards". But at least 24 of them have crashed over the years.