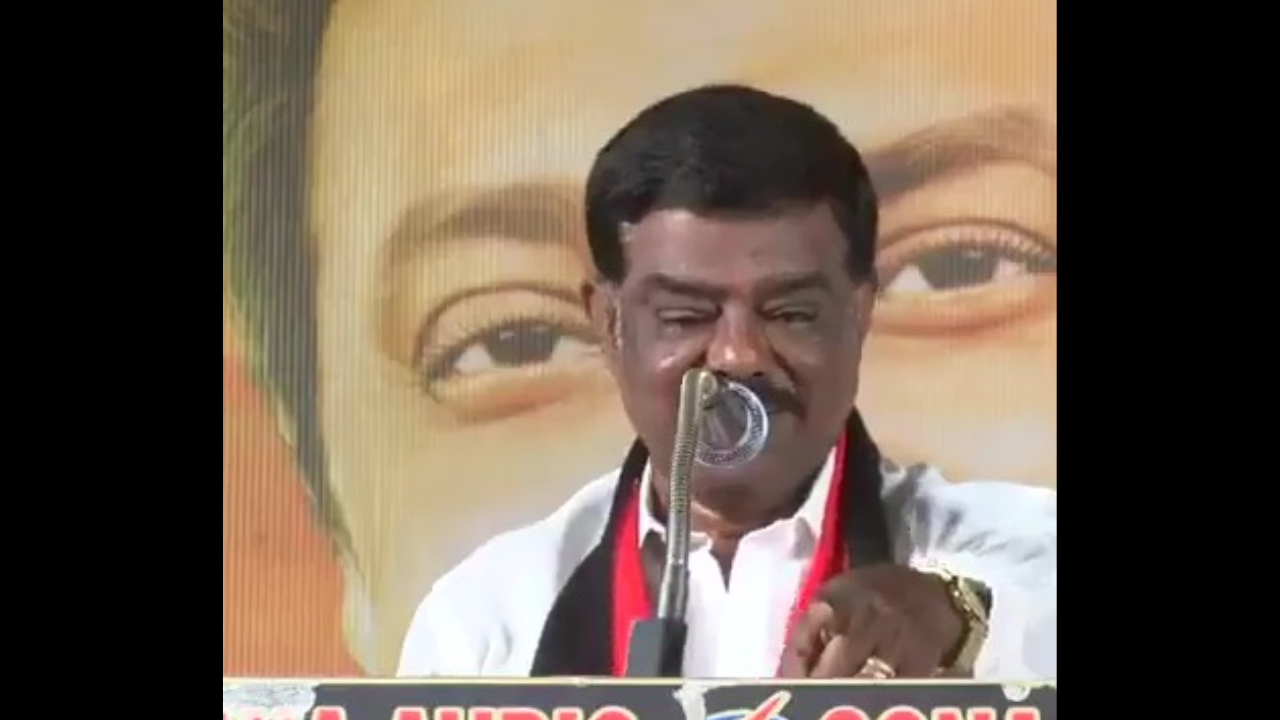 CHENNAI: The Dravida Munnetra Kazhagam (DMK) on Sunday expelled its spokesperson Sivaji Krishnamurthy for his controversial remarks against governor R N Ravi and Khushbu Sundar, BJP leader and member of the National Commission for Women (NCW), during a party public meeting.
Later, Krishnamurthy was arrested for his comments.
In an official statement, DMK general secretary Duraimurugan said, "Sivaji Krishnamurthy has been relieved of all party positions, including basic membership, for violating party ethics and bringing disgrace to the party".
During the public meeting held in Chennai to commemorate the centenary birth anniversary of late chief minister M Karunanidhi on Saturday, Sivaji allegedly made offensive remarks about the governor and Khushbu. Reacting strongly to the speech, Khushbu stated that there are many such speakers within the DMK.
"The crass comments of this habitual offender show the political culture prevalent in DMK. There are many like him in that rut. Abusing women, passing lewd cheap comments about them goes unchecked and is probably rewarded with more opportunities," tweeted Khushbu.
She also questioned chief minister M K Stalin, asking if he would remain silent when such comments are made against women in his own family.
"CM Stalin, will you accept such statements about women from your family? Your cadres will pelt stones and create havoc. What you don't realise is he not only insults me but you & a great leader like your father. The more space you provide him, the more political space you will lose. Your party is becoming a safe haven for uncouth hooligans. It's such a shame," Khushbu added.
K Annamalai, the BJP state president, also expressed support for Khushbu.
He tweeted, "This is the level of public discourse in Tamil Nadu by DMK men. Stalin, how low will your party members stoop? Your popular propaganda and your actions are not aligned. The comments made about the governor of TN and Khushbu Sundar are highly condemnable, and we demand immediate action against this repeat offender."
It's worth mentioning that Sivaji had previously been suspended on January 14 of this year for his controversial speech about the governor but was later readmitted to the party after offering an apology.