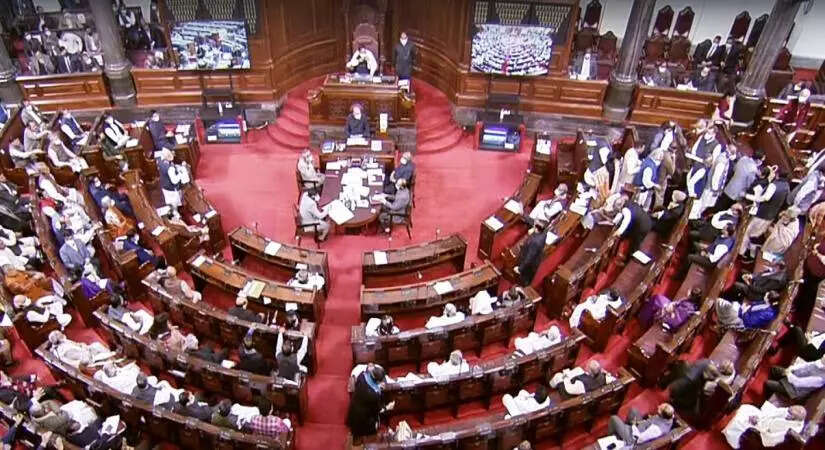 NEW DELHI: Polls for 10 Rajya Sabha seats, including those held by foreign minister S Jaishankar and Trinamool's Derek O'Brien, will be held on July 24, the Election Commission announced Tuesday. These are unlikely to change equations much in the 238-member House as parties have adequate strength in the respective assemblies – West Bengal, Gujarat and Goa – to retain their seats. The only change will be BJP gaining a seat in West Bengal at the expense of Congress.
Goa will see one vacancy in July while West Bengal and Gujarat will witness vacancy of six and three seats, respectively, in August.
BJP members Vinay D Tendulkar from Goa, and Jaishankar, Jugalsinh Lokhandwala and Dineshchandra Anavadiya from Gujarat are among those completing their tenures.
TMC members O'Brien, Dola Sen, Sushmita Dev, Shanta Chhetri and Sukhendu Sekhar Ray are retiring from West Bengal. Congress member Pradip Bhattacharya will also complete his tenure in August.
The EC has also announced the date for the bypoll from West Bengal after the resignation of TMC MP and former Goa chief minister Luizinho Joaquim Faleirio, who had resigned in April after quitting the party. The counting of votes will take place at 5 pm on the day of voting on July 24, an hour after the conclusion of the poll process.
Any noticeable change in the party-wise composition in the upper House is expected only in April 2024 when 56 seats go to polls.
The Rajya Sabha's current strength is 238. Seven seats – four from J&K, one from Bengal and two nominated – are vacant in the House of 245. BJP is the largest party with 93 MPs followed by Congress (31), TMC (12), DMK and AAP (10 each), and Biju Janata Dal (BJD) and YSR Congress Party with nine each.