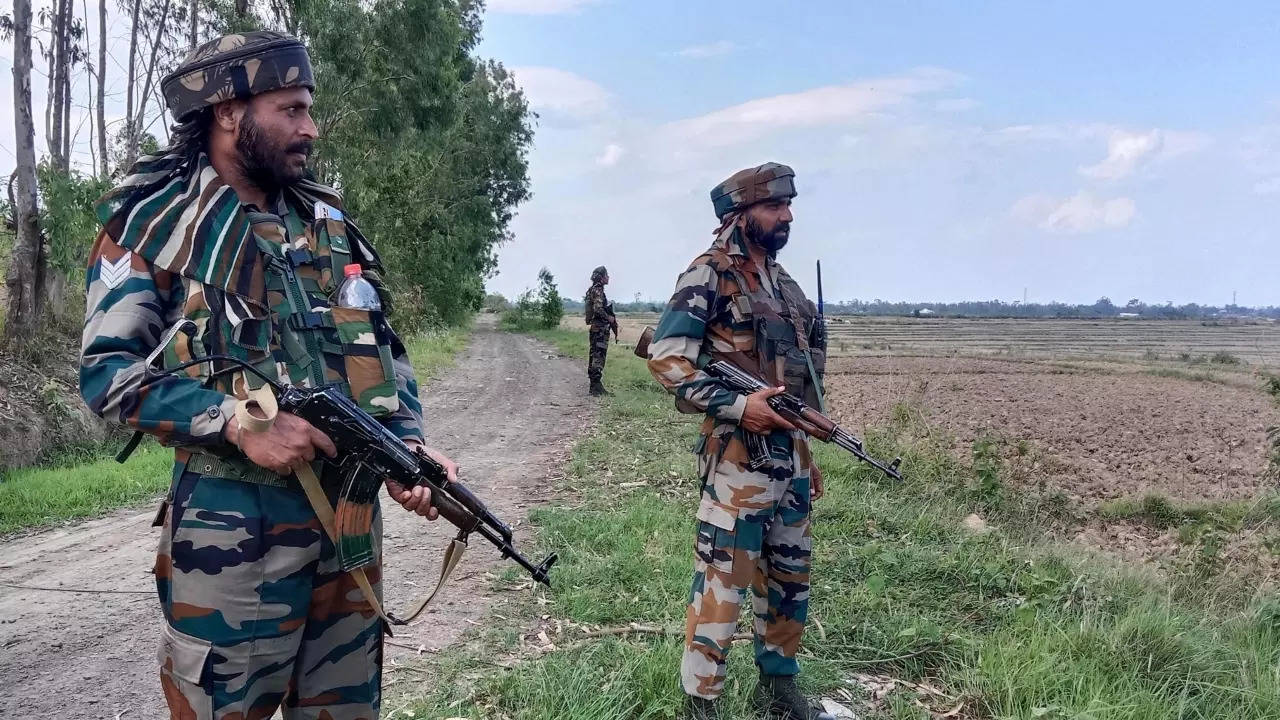 RAIPUR: Leader of Opposition (BJP) in Chhattisgarh Narayan Chandel expressed his discontent over the situation in Manipur. He said, "For the last several days, the kind of unrest we have witnessed in the North Eastern state of
Manipur
, I think it is a cause of concern. Union Home Minister Amit Shah has called an all-party meeting today, it is a good initiative, we all should solve these problems together. If any untoward incident takes place in any state or any part of the country, then the effort should be made to restore peace and normalcy again. For this, all of us should rise above politics and make an all-party effort.
Chandel said, "Whenever the Government of India calls meeting regarding any important issue, the Congress should cooperate. The aim of all of us is that peace should be established, normal life should return."
Chandel said, "We have seen in the media and also heard that leaders of all the country's opposition parties had gathered in Patna yesterday and after yesterday's meeting, their next meeting is in Shimla. The opposition should be strong in a democracy, when all the leaders of the opposition have gathered, they should first decide who would be the prime ministerial candidate of the opposition, the people of the country have the right to know this. First, it should be decided and presented before the public, but now their talks are stuck on who will be the leader."
Chandel said, "The situation of the country is getting better under the leadership of Prime Minister Narendra Modi. When Lalu Yadav was the Chief Minister of Bihar the situation in Bihar deteriorated. The situation in Bihar should be rectified. Bihar should be taken on the path of development and Lalu Yadav's son should try to control the crime which had started in Bihar.
Chandel further said, "Mamta Banerjee should first fix Bengal. Bengal is burning as a result of continuous violence. What happened in the panchayat elections now and the kind of anarchy that exists in Bengal, the people of Bengal are scared and living their lives in the shadow of terror, the first priority of the Chief Minister of any state is that the people there should live peacefully."
Chandel finally said, "The Home Minister of the Government of India,
Amit Shah
is constantly on the tour of the country and as far as our old complex problem is concerned, Article 370 is the most important of them. Since the arrival of Amit Shah, we are moving fast towards solving many problems. Abolishing Article 370 from Kashmir was not an ordinary task. Everyone used to say that in this country Article 370 can never be removed from Kashmir but under the leadership of Narendra Modi and Amit Shah who has the will and determination to work, removing Article 370 from Kashmir is a reflection of the amazing decision-making ability of the government.