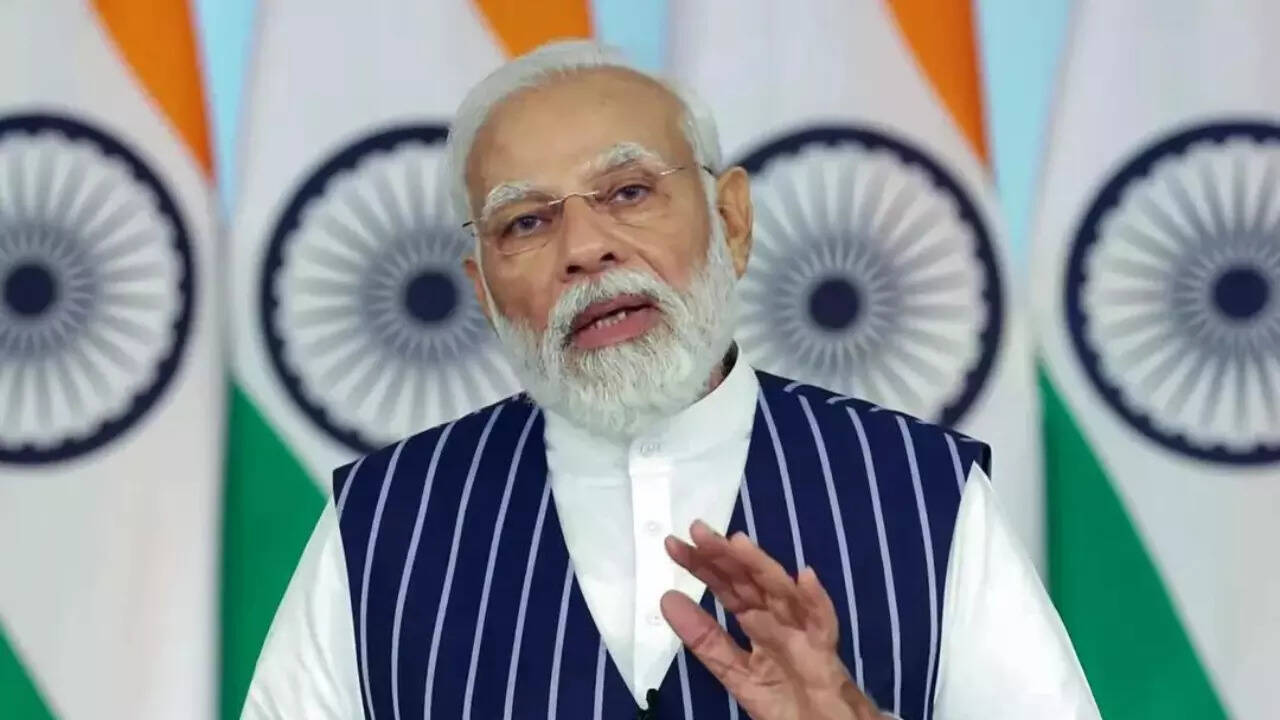 NEW DELHI: Calling the Emergency a "crime" that endangered the country's freedom, Prime Minister
Narendra Modi
on Sunday said those who supported
democracy
at that time were tortured and it is only by evaluating this "dark period" in India's history that the young generation can understand the meaning and significance of democracy.
In his monthly 'Mann Ki Baat' radio broadcast, Modi said India is the mother of democracy and "we consider our democratic ideals as paramount and our Constitution supreme". "Therefore, we can never forget June 25th. This is the very day when an Emergency was imposed on our country. It was a dark period in the history of India," the Prime Minister said.
Modi further said, "Lakhs of people opposed the emergency with full might. The supporters of democracy were tortured so much during that time, that even today thinking about it, makes us shudder." "Many books have been written on these atrocities and punishments meted out by the police and administration and I had also written a book named "Sangharsh Mein Gujarat" at that time," the PM said.
"A few days ago, I came across another book written on the Emergency – "Torture of Political Prisoners in India". This book, published during the Emergency, describes how, at that time, the government was treating the guardians of democracy most cruelly," he said, adding that there are many case studies in this book.
"I wish that, today, when we are celebrating the Azadi Ka Amrit Mahotsav, we must also take a glance at such crimes which endanger the freedom of the country. This will make it easier for today's young generation to understand the meaning and significance of democracy," the PM said.