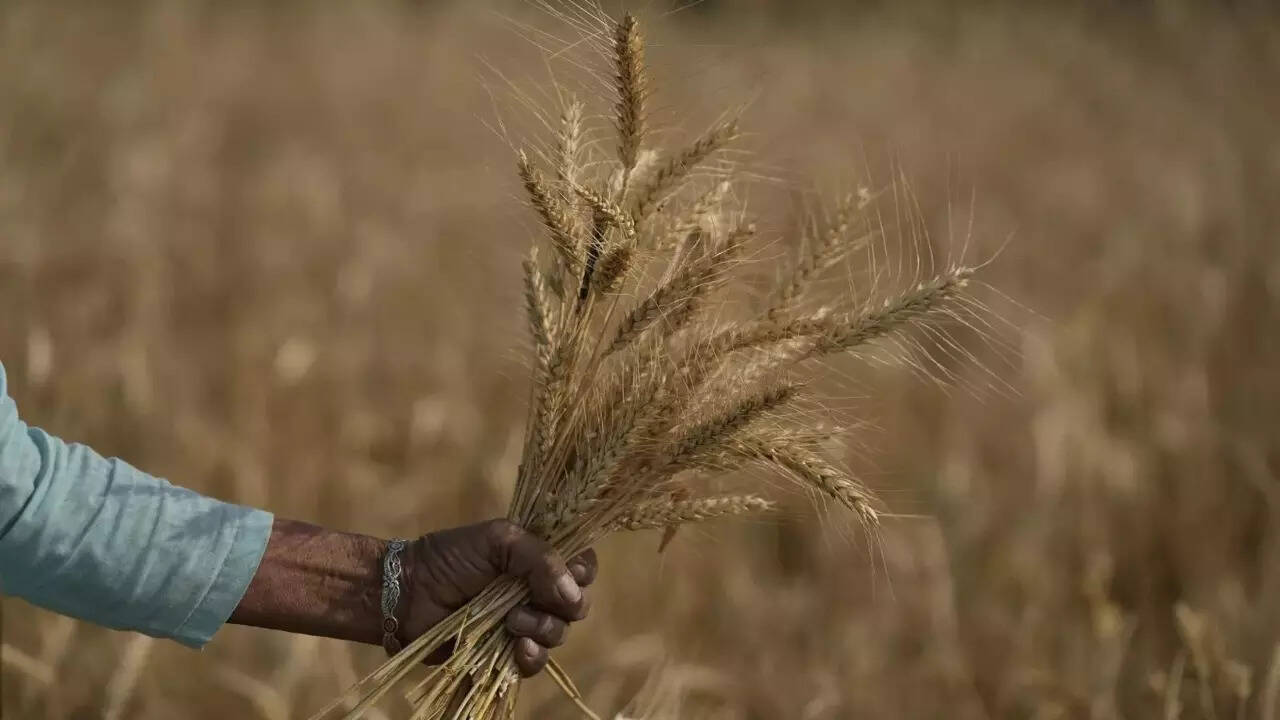 NEW DELHI: Amid a political slugfest over the Centre disallowing states from buying wheat and rice from the stock held by the Food Corporation of India, the government on Thursday s aid the decision was taken to ensure enough stock of foodgrains to meet requirements and for market interventions to help curb price rise and not aimed at any particular state.
The
Karnataka
government, which has promised to give 10kg foodgrain to the poor every month, has accused the Centre of "hatching a conspiracy" to derail the free rice scheme in the state. Besides Karnataka,
Tamil Nadu
,
West Bengal
and Telangana are some of the states that would be impacted by this decision as they provide free foodgrains to people who are not covered under the National Food SecurityAct (NFSA). The central government provides 5kg of free foodgrain per month to nearly 80 crore poor under the NFSA.
Central government officia ls said state governments before announcing schemes to provide free foodgrains "don't consult the Centre" and the central government takes decisions on how to manage the centra l pool of foodgrains as per the r equirement. "No state consults and asks whether you will supply foodgrains for this scheme or not. The states announce on their own, and the central government announces on the basis of the stock it has," one of the officials said.
The food ministry on Tuesday discontinued the sale ofrice and wheat under the Open Market Sale Scheme (OMSS) to all state governments, barring northeast, hilly states and those facing law and order situations and natural calamities. Responding to aquestion from media persons, Subodh Kumar Singh, additional secretary in the food ministry, said, "The decision was not taken suddenly. It was not deliberate. The order came on June 13 after long inter-ministerial co nsultations. So, it was not a sudden decision for a particular state, it was for the whole country. "
He said the Centre needs FCI stock for market intervention. "If 3-4 states demand more grains for their schemes,the entire stock will be diverted to these three-four states. How will we control prices throughout the country? That will be a problem," Singh added.
FCI chairman and managing director Ashok K Meena said this is for the first time when the government will keep intervening in the market to check prices by offloading the stock for the next 9-10 months. Therefore, they need to have enough stock. "While the free foodgrains under NFSA caters to the needs of a large chunk of population, the government also needs to ensure that the remaining populat ion also get wheat and rice at affordable rates," he added.
Responding to a question why an FCI officer in Karnataka had permitted the lifting of grains under OMSS to the state government on June 12 but a day later he withdrew the order, an official said, "The decision to discontinue OMSS for states came after deliberations by an inter-ministerial committee and group of ministers. The FCI field officer informed the state as per the earlier norm. When the new policy was notified, the earlier communication was withdrawn. "