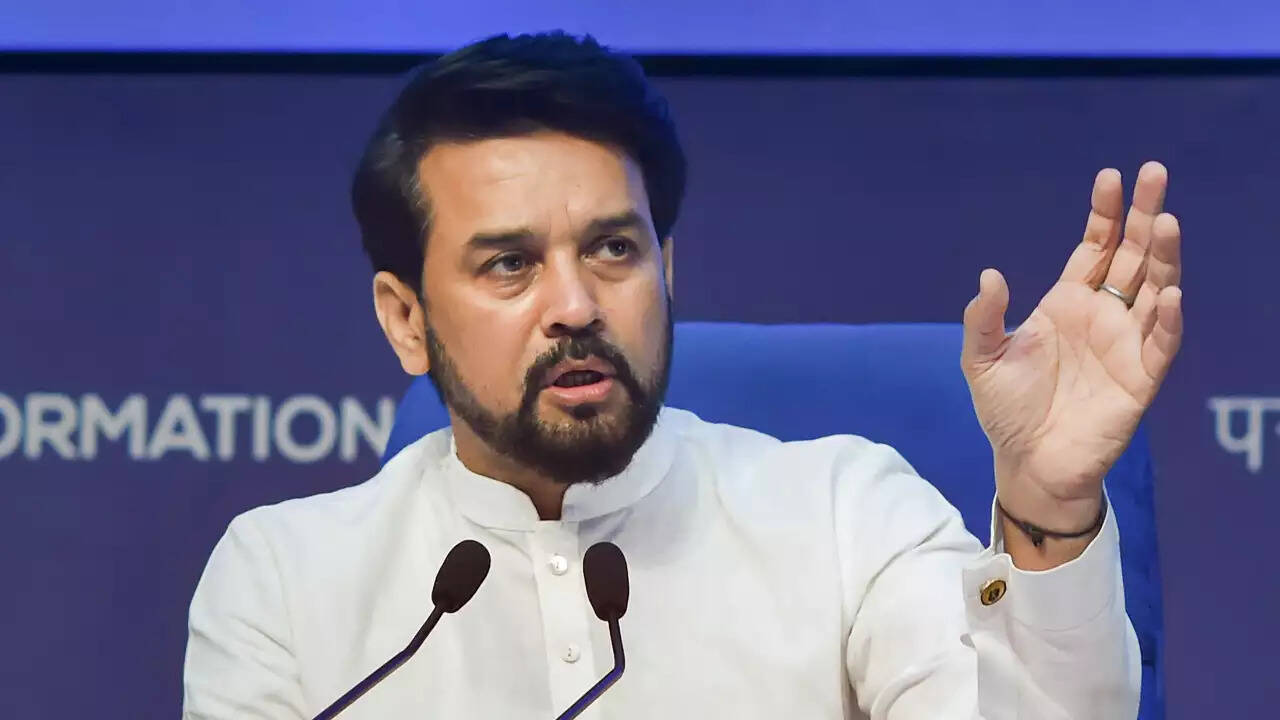 NEW DELHI: Union minister Anurag Thakur on Monday suggested Congress leader
Rahul Gandhi
to get good advisers to understand the nuances of governance.
"After being in politics all these years, and 10 years of the Congress being in government, Rahul Gandhi is yet to grasp how the government functions or takes decisions," the senior
BJP
leader said, taking a dig at Gandhi over his claim that out of 90 secretaries of the government of India, only three are from Other Backward Classes (OBC) and control only five per cent of the Budget.
The Congress leader has been alleging that the BJP-led government was ignoring OBCs, who despite being the largest castes group numerically, have little representation in the top echelons of governance.
The BJP hit back at Gandhi, saying it was the Union Council of Ministers that formed the government and the OBCs were well represented in the government.
"I don't know who advises him (Gandhi), at least seek good advice," the information and broadcasting minister told reporters and added that it is the Union Cabinet led by the prime minister that forms the government.
On Thursday, in Rajya Sabha, BJP member and party chief JP Nadda in an apparent reference to Gandhi's remarks on OBC secretaries had said the OBC reservation in services was implemented only after the Supreme Court asked for it in 1992.
Nadda had said the cut-off for the current panel of secretaries is 1992 and asked the Congress about the number of OBC secretaries during the 2004-2014 period, when the Congress-led United Progressive Alliance (UPA) was in power at the Centre.
On reports of CPI staking claim for Kerala's Wayanad Lok Sabha seat, which is currently held by Gandhi, Thakur said there were bound to be differences among opposition INDIA bloc constituents. "There are bound to be differences. We have said earlier, they do not have capable leaders, their policies are different, and intentions have been suspect," he said.
The senior BJP leader said Congress leader Adhir Ranjan Chowdhury too has made some remarks regarding the opposition alliance in West Bengal.
"They have to decide who will contest from where. No matter who contests, it is Modi who will win," Thakur said.
On AIMIM leader Asaduddin Owaisi daring Gandhi to contest against him from Hyderabad, Thakur said the Congress leader should accept the challenge.
"The challenge should be accepted. This is a matter between two people, one is giving the challenge and the other has to accept it," he said.