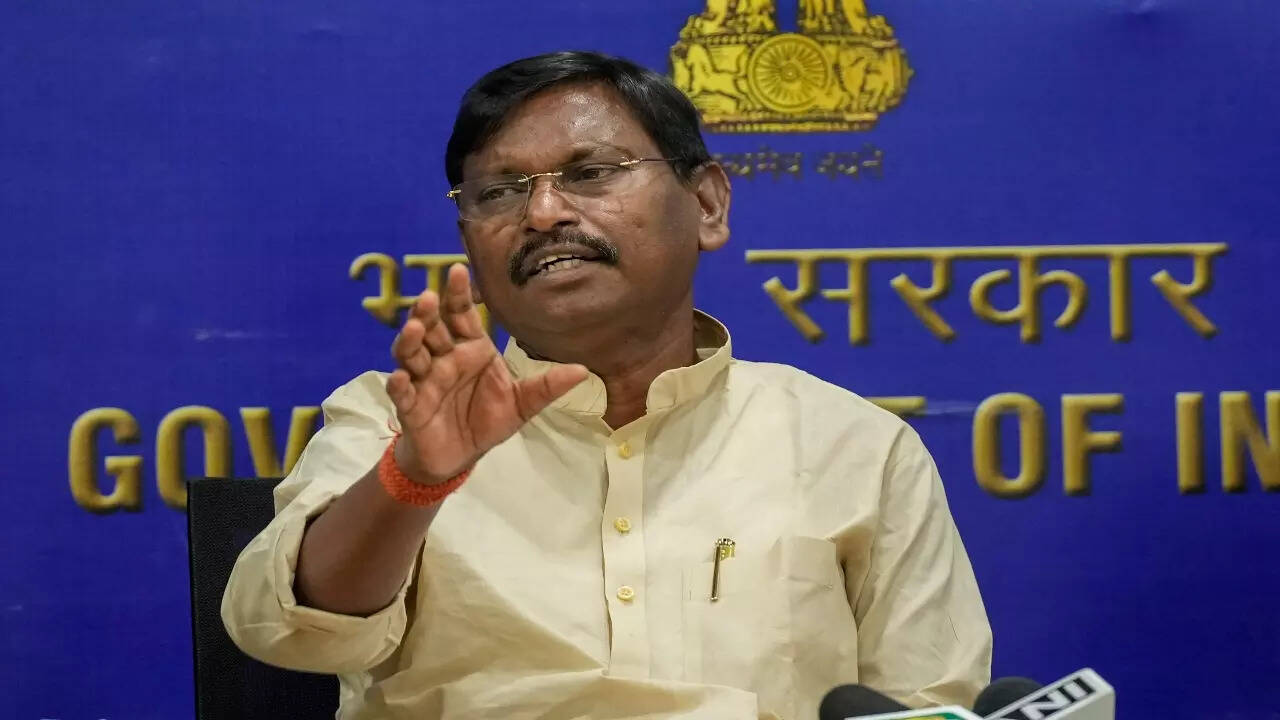 NEW DELHI: Aiming to reach over 28 lakh vulnerable tribals spread across 18 states in the country, the ministry of tribal affairs is preparing a roadmap for the 'PVTG Development Mission' announced in the
Union budget
for the development of these communities.
The government is now working on a plan to see how the existing development schemes of various ministries can meet the unique needs of each of these 75 Particularly Vulnerable Tribal Groups living in 22,544 villages. Out of these, there are 13,510 villages where there are less than 100 residents in each and 3,395 out of these are home to less than 10 persons.
The government seeks to provide saturation coverage of basic services ranging from road connectivity and safe housing to water, power, health, nutrition, education, telecom connectivity and sustainable livelihood requirements to these groups. The tribal affairs ministry has appointed one nodal officer for each PVTG community and they are visiting their habitations to understand their requirements.
An amount of Rs 15,000 crore had been assigned in the Union budget for 2023-24 for the the Pradhan Mantri PVTG Development Mission till 2025-26 for the socio-economic development of the group. Speaking about the achievements of the government over nine years, minister for tribal affairs
Arjun Munda
said, "This is the first time a special scheme for PVTGs has been formulated to enable holistic development with data centric human development indexing for the PVTG groups. We will be preparing a database to see how they are performing on the human development benchmarks," the minister added.
According to officials, the vision is to provide the benefits of various schemes in coordination with the nine line ministries that have not adequately covered PVTG communities as they live in dispersed habitations in remote forests and mountains. An official explained that for instance if there is a village where electric poles cannot be set-up due to the terrain being difficult in that case, alternatives through the ministry of new and renewable energy can be explored.
The tribal affairs minister cited his recent visit with officials to meet PVTG communities Onges, Andamanese, Shompen and Zarawas in Andaman & Nicobar islands a part of the exercise to review the work done by the UT administration for the welfare of these communities. For instance, there are just 127 Onges in A&N Islands.
On June 12, President of India, Droupadi Murmu had invited 20 members each from 75 PVTGs communities to Rashtrapati Bhavan, and Lok Sabha Speaker Om Birla had addressed them in Central Hall of Parliament. Munda shared this was yet another way to introduce these vulnrable groups to the mainstream and bring their culture to the capital.