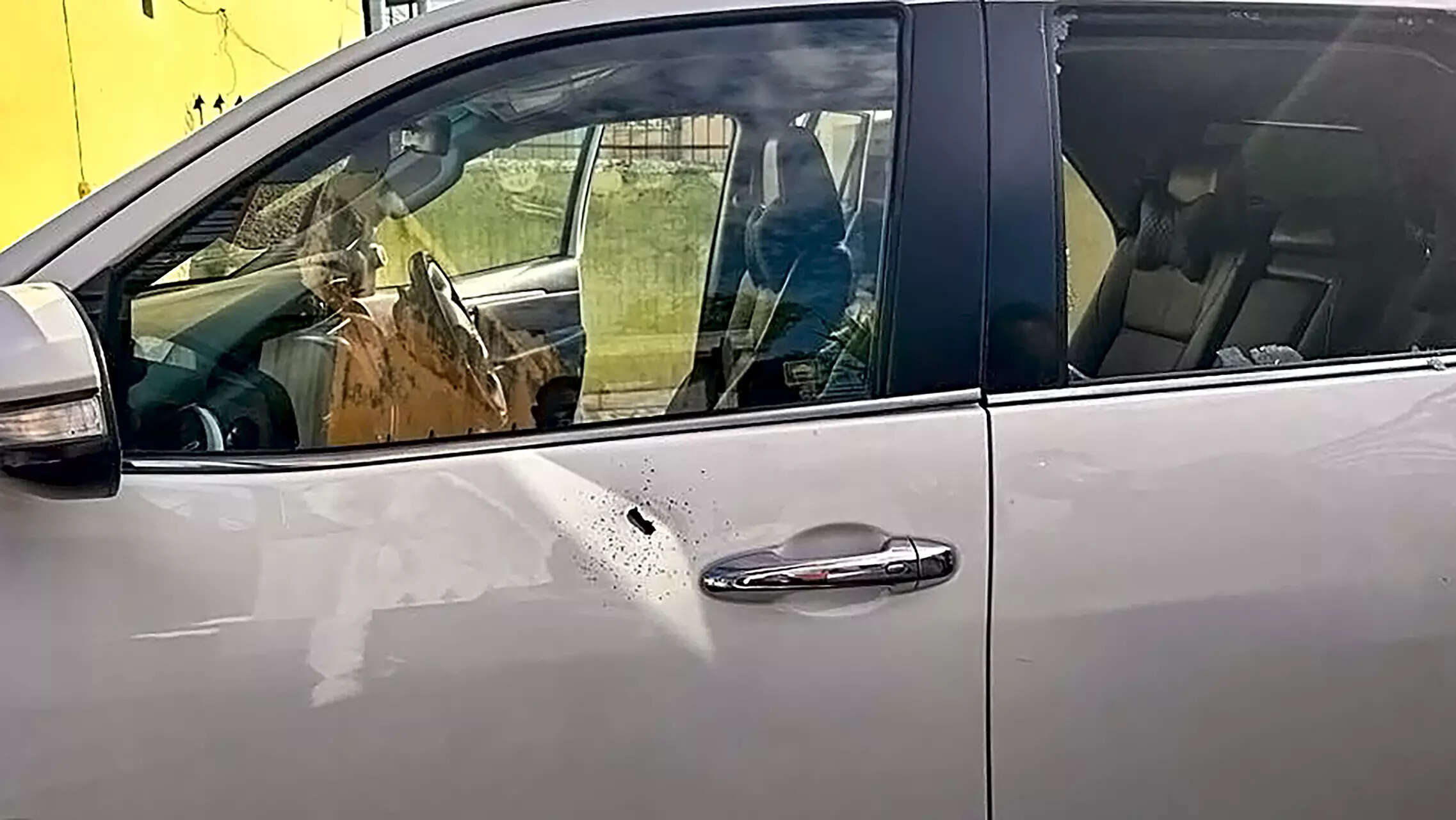 MEERUT: Unidentified men in a car fired four rounds at Bhim Army chief Chandrashekhar Azad as he was passing through Deoband in Uttar Pradesh in his SUV on Wednesday evening. A bullet grazed Azad's stomach after piercing the front door, injuring him. He is believed to be out of danger.
Bhim Army chief Azad is recuperating at a community health centre (CHC). Around four rounds were fired at his vehicle.
According to police, the attackers' car had a Haryana registration number plate.
Narrating the incident from the CHC bed, Azad said, "Five of us were in our vehicle, including my brother Manish, when a car came from behind and its occupants fired at us. I have not seen them, but the others with me can identify them. We immediately took a U-turn while the attackers' car moved towards Saharanpur".
He said: "I called the Saharanpur SSP. I don't remember much because of the trauma. I think one of our associates was also injured. I don't have any enmity with anyone".
According to SSP (Saharanpur) Vipin Tada, "We received the information around 5:15pm. Senior police officers reached out to him. We have launched a probe and CCTV footage of nearby areas will be scanned."
Meanwhile, Bhim Army issued a statement: "The deadly attack on Bhim Army chief and national president Bhai Chandrasekhar Azad in Deoband in Saharanpur is a cowardly act aimed at stopping the 'Bahujan Mission Movement'. We demand immediate arrest of the accused, and strict action against culprits."
Azad is a founder-member of the Bhim Army, and rose to prominence after Dalits clashed with police in Saharanpur in 2017 as the former protested attacks on them. He was arrested by the UP STF later but was granted bail in November 2017. However, the UP government detained him and slapped NSA on him; it was dropped in 2018. Later, he formed Azad Samaj Party, the political wing of Bhim Army.
Watch
Saharanpur: Bhim Army chief Chandrashekhar Azad shot at by car-borne assailants