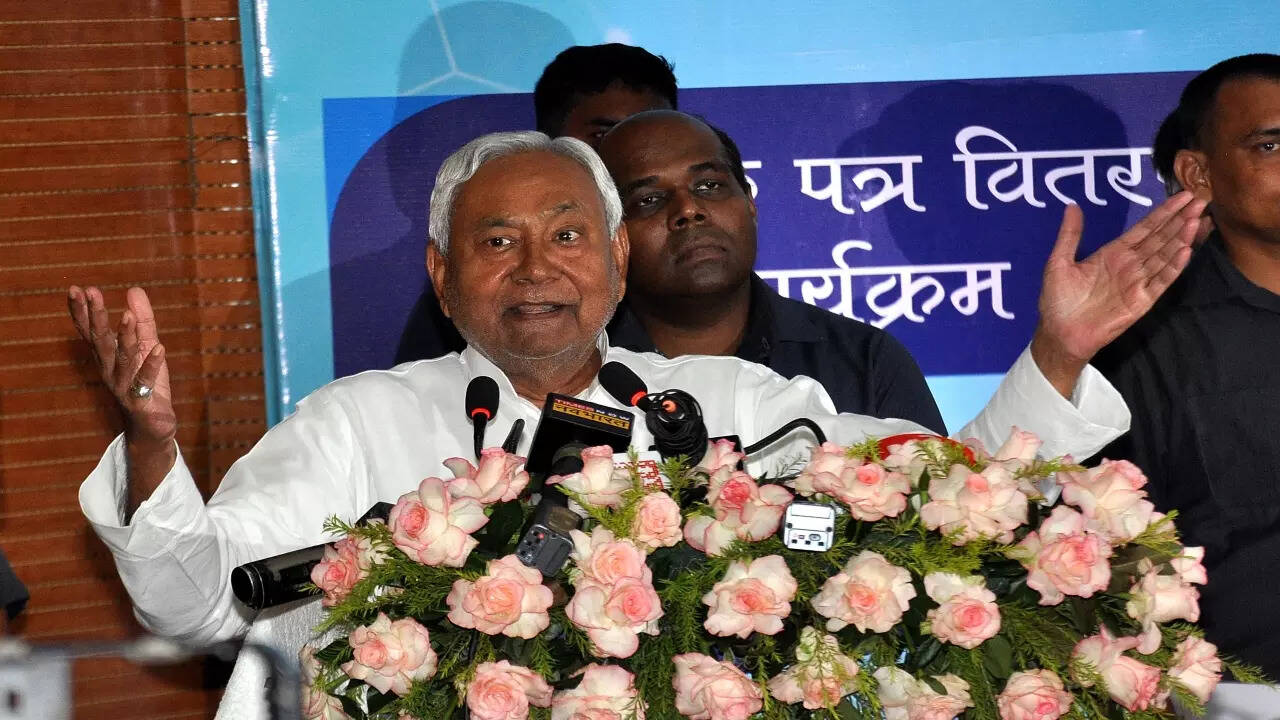 PATNA: Bihar CM
Nitish Kumar
has asked officials to fast-track projects in the state, saying the Lok Sabha polls, due in 2024, could be advanced, and held this year itself.
Addressing a programme of the rural works department after launching 5,061 projects of roads and bridges worth Rs 6,680 crore, Nitish asked the officials to expedite the works. "Who knows when the (Lok Sabha) elections will happen? It's not necessary that the elections will be held next year. There is no guarantee," he said.
Nitish, who has convened an opposition meeting in Patna on June 23 to chalk out a strategy to take on BJP and Narendra Modi in the next Lok Sabha elections, said: "The officers have assured me that all the rural road works will be completed by January 2024. I will request you to do the work faster, and complete the projects as early as possible, as the elections may take place early."
The CM also attacked the Modi government for reducing the Centre's share in the Pradhan Mantri Gram Sadak Yojana from 100% to 60%.