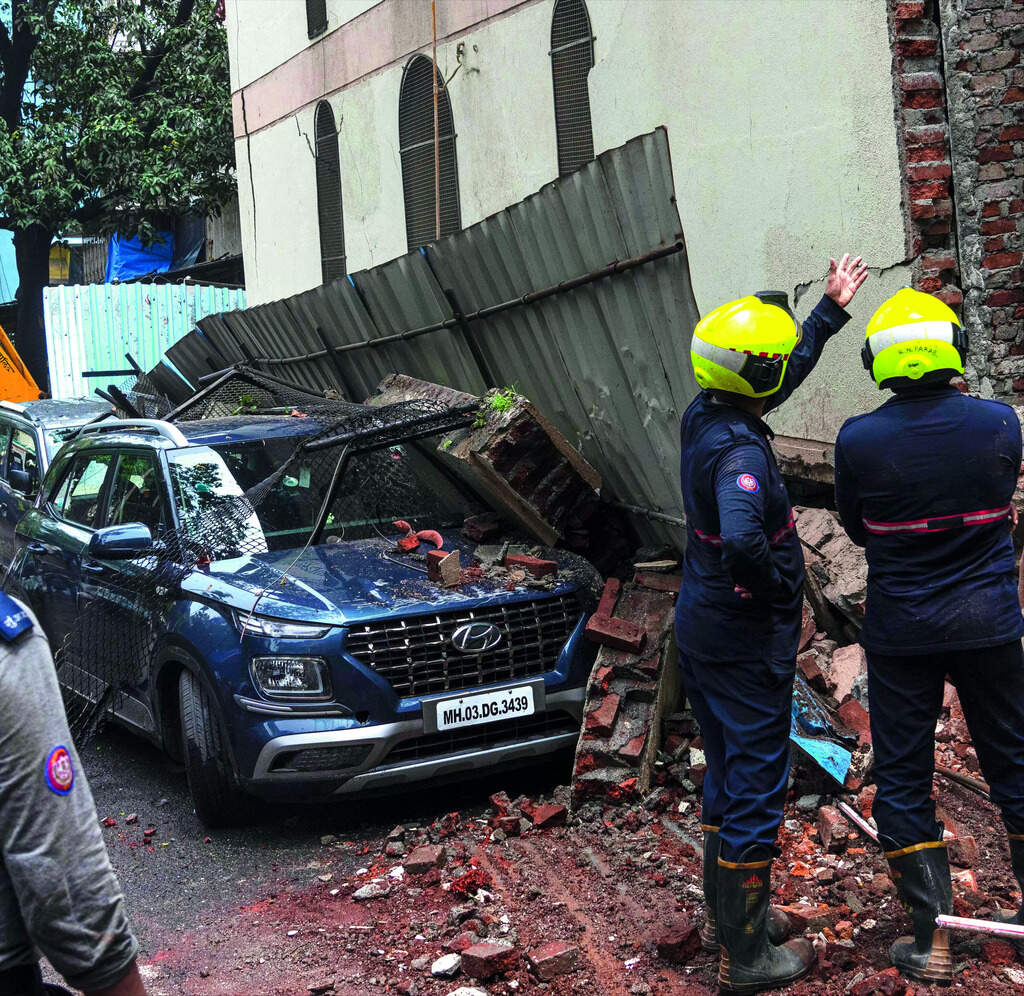 MUMBAI: A senior citizen couple from Vile Parle (W) gaothan were killed and an 85-year-old woman and her 50-year-old son from Ghatkopar (E) are feared dead in two separate rain-soaked building collapses on Sunday. Search operations were on at the Ghatkopar site till the time of going to press.
Around 2.30pm, Robie (70) and Priscilla Misquitta (65) were watching a procession from their second-floor balcony of the 25-year-old residential structure on St Braz Road in Vile Parle (W) when it came crashing down, killing them. "Their son, Zeno (21), got entangled in the grilles and was injured," said former BJP corporator Aneesh Makwaney. Silven D'souza (60) and Sumitradevi (53) were also injured in the incident.
Angela Suttari, who lives in an adjacent building, said: "It was a lucky escape for the people participating in the procession as the balcony fell seconds after they passed by."
Local BJP MLA Parag Alavani said: "While the first floor balcony appeared to be strong, the iron rods supporting the balcony on the second floor looked rusted." Robie was the uncle of Carol Misquitta, whose body was found in Palghar last year. Her boyfriend, Zico Misquitta (27), was arrested for the murder.
Around 9.30am, a portion of a ground-plus three-storey building in Chittaranjan Nagar at Ghatkopar (E) collapsed, trapping three members of the Palande family. Firemen rescued Aryan Palande (21) even as an NDRF team, along with sniffer dogs, continued searching for his father Naresh (50) and grandmother Alka (85).
Deputy municipal commissioner Devidas Kshirsagar said the building was a part of Mhada layout. "In such a case, BMC does not have the authority to either conduct an inspection or serve a notice," he said.