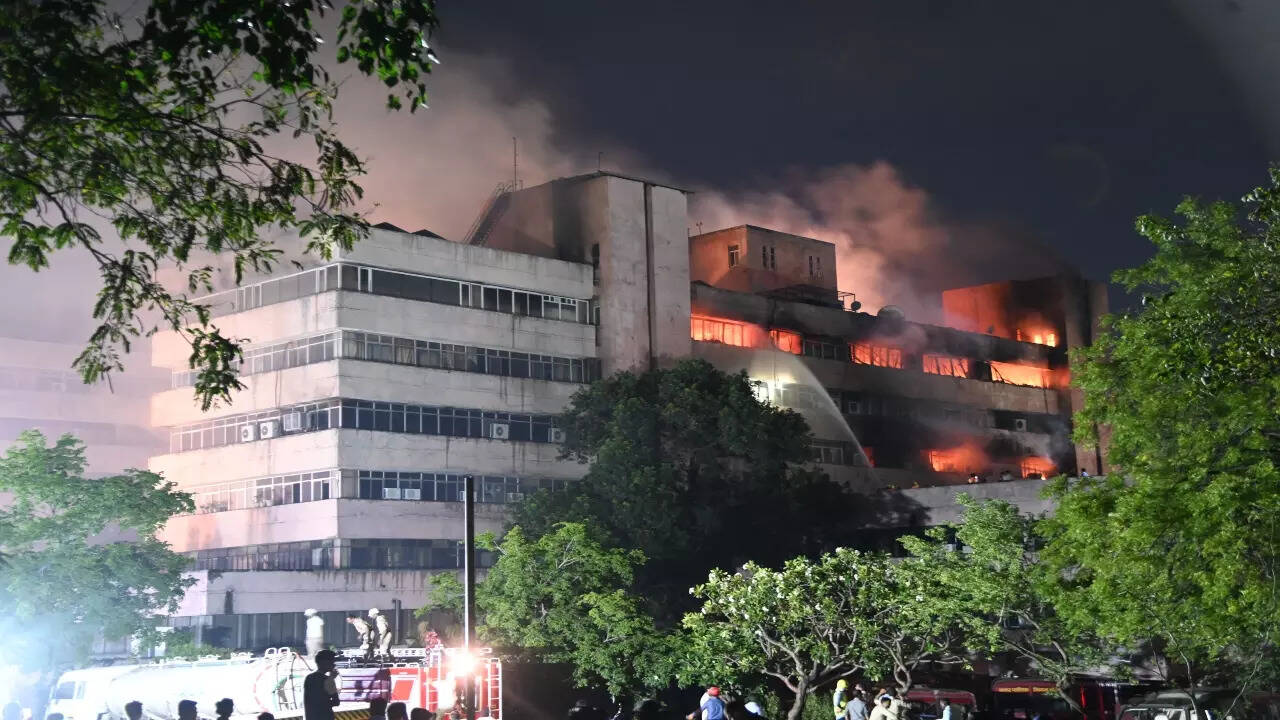 BHOPAL: A massive fire broke out at Satpura Bhawan, which houses several government offices – including CBI, EOW, tribal welfare and the healthy directorate – on Monday afternoon. Eight hours on, the blaze was still raging and the Army had been called in. There were no reports of casualties till midnight.
Chief minister
Shivraj Singh Chouhan
briefed Prime Minister Narendra Modi on the extent of the fire's impact on the building. He also spoke with defence minister
Rajnath Singh
and asked for IAF's help. An AN-32 aircraft and a MI-15 helicopter are being sent to Bhopal, say sources.
At midnight, TOI saw flames billowing out of the six-storey building. Firefighters said every time they thought they had it under control on one floor, the fire would flare up on some other floor.
The blaze is believed to have been triggered by an AC short circuit. All air conditioning units were burnt and blasts could be heard at a distance. Critical documents housed within Satpura Bhawan were burnt to ashes.