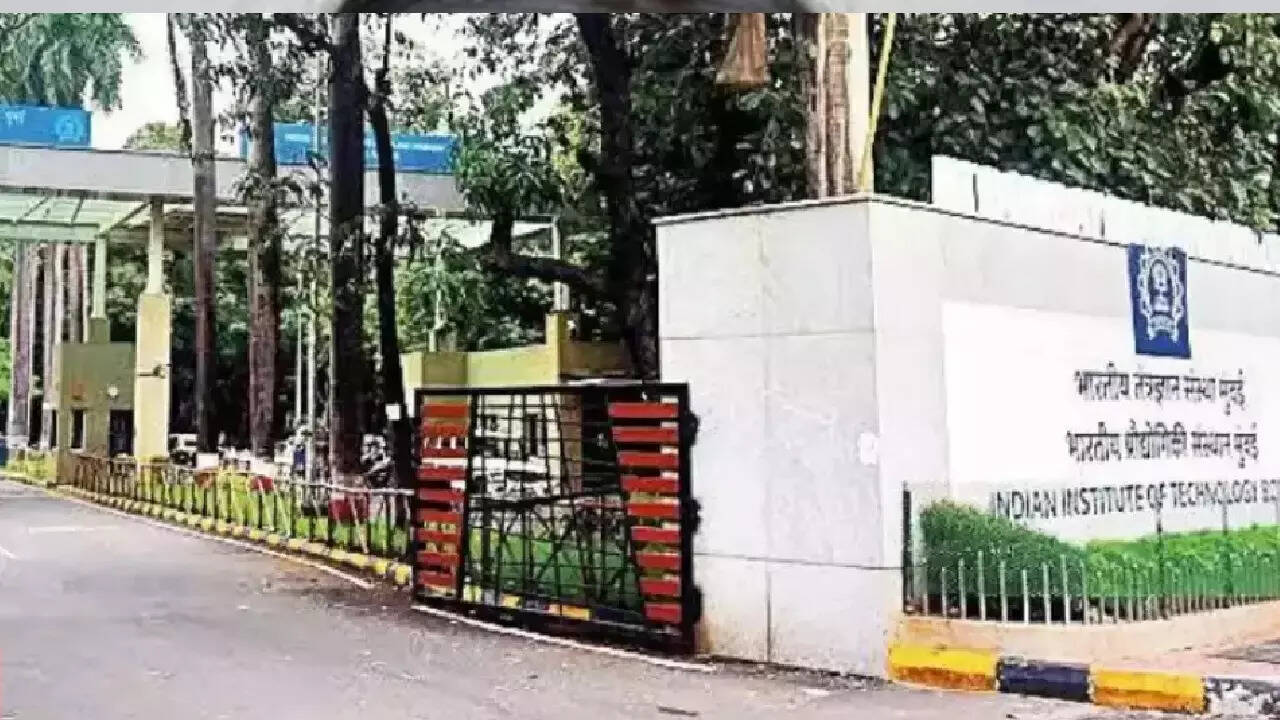 NEW DELHI/MUMBAI: IIT-Bombay has broken into the world's top 150 varsities, attaining its highest-ever rank of 147 in the QS World University Rankings 2023. Also, India has two entrants in the world's top 500 universities with the University of Delhi (407) and Anna University (427) making their debut in this tier.
Massachusetts Institute of Technology (MIT), University of Cambridge and University of Oxford are the top three globally.
This year, QS has implemented its largest-ever methodological enhancement by introducing three new metrics — sustainability, employment outcomes and international research network — and recalibrated the weightage of three existing indicators — academic reputation, employer reputation and faculty-student ratio. The revised weightage as per the new methodology, however, has hit Indian institutions adversely.
IIT-B director Subhasis Chaudhuri said, "Excellence in teaching and research is the key driving point for IIT-Bombay. Our efforts lie in providing an ambience and infrastructure that is conducive to achieving excellence by our students and faculty. Achieving a higher rank is just a byproduct and is never a goal by itself."
Apart from 13 Indian universities slipping in the QS rankings, some, significantly like IISc, Bengaluru, down to 225 from 155, and IIT-Madras (285) down by 35 ranks, India is also one university less in the top 200 compared to last time. IISc experienced a lower rank in the reset methodology, partly due to the revised weightage assigned to its faculty-to-student ratio, which has been one of its strengths. This edition assigns 50% less weight to this indicator. Additionally, the introduction of three new indicators serves as areas of development for this prestigious institution, including international student ratio where India is ranked lower than Malaysia, Indonesia, Taiwan, Thailand and Vietnam.
Lauding the National Education Policy, QS chief executive Jessica Turner said, "The bold introduction of the NEP highlights the country's determination to adapt and modernise its education system. It's an important step towards fostering a learning environment that prepares future-ready students. Focusing on sustainability, global engagement and employability is vital for India's higher education landscape."
Analysis by QS shows that India exhibits a "notable strength" in research influence, particularly evident in its performance in the citations per faculty indicator. With a score of 38.6, India surpassed the global average of 17 and secured the second-highest position in Asia among higher education systems with more than 10 ranked universities, only trailing behind China (Mainland). "This achievement underscores India's significant contribution to scholarly literature and its growing impact on the academic community. Notably, 13 Indian universities feature among the world's top 200, including two among the world's top 15: the Institute of Science and Anna University."
Contrastingly, India lags in the international faculty ratio, international student ratio and international research network indicators, necessitating the need for greater international collaboration and exchange. Particularly, India's performance in the proportion of international students' indicator remains a concern, with a mere average score of 2.9. This lags significantly behind the global average of 21.4, highlighting the need to attract and accommodate a more diverse international student body.
Additionally, India achieves an average score of 7.2 in the proportion of international faculty, indicating that efforts should be made to increase the diversity and representation of international faculty members in Indian universities. Similarly, India's score of 5.1 in the international research network indicator falls short of the global average of 19.4.
India's faculty-student ratio score of 18 is considerably lower than the global average of 27.6. This suggests a potential need for a strategic focus on faculty recruitment and retention, and it is consistent with the reported shortage of qualified teachers that the NEP 2020 set out to address.
The country's employment outcomes score is one-third below the global average of 24, reflecting the need to reduce the mismatch between job requirements and graduates' skills, as well as to create more opportunities for the new generation of learners. Furthermore, India's new sustainability score of 9.6 is below the global average, indicating the need to prioritise and strengthen sustainability initiatives within the higher education system.
In terms of reputation indicators, India's average scores align closely with the global average. "This suggests that India's universities are held in similar regard by both academia and employers compared to the worldwide average, indicating a positive perception of their educational quality and graduates' capabilities, especially of those graduating from the country's leading universities."
"To enhance its global standing, India should focus on attracting international students, fostering international collaborations, promoting diversity in faculty, and prioritising sustainability efforts. By addressing these areas, India can further elevate its higher education system and solidify its position on the international stage," noted the QS analysis.