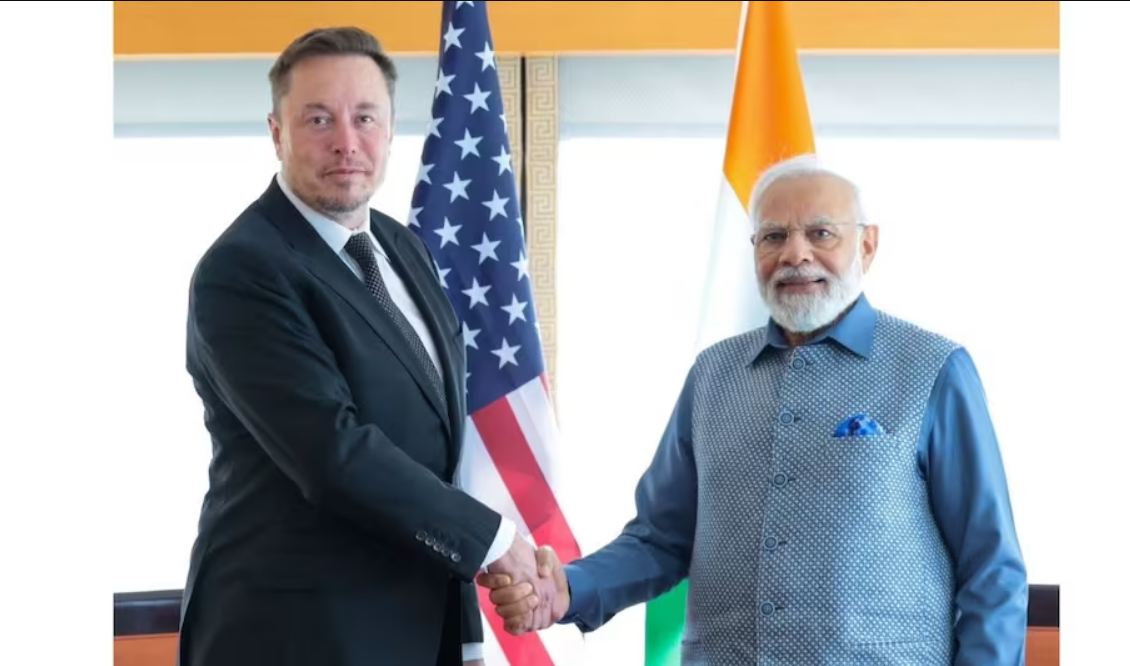 NEW YORK: Prime Minister Narendra Modi on Tuesday met prominent US personalities from different walks of life, including Tesla CEO
Elon Musk
who asserted that India has more promise than any other large country and that he is incredibly excited about its future.
Here is what all
Musk
said after meeting with
PM Modi
:
Fan of Modi

In a video statement, Musk lauded Modi, saying he "really cares about India because he is pursuing us to make significant investment in India." "I am a fan of Modi," he said.
India is great for solar energy investment, Musk said, describing his talks with the prime minister as excellent.
On his meeting with Musk, Prime Minister Modi tweeted, "Great meeting you today @elonmusk! We had multifaceted conversations on issues ranging from energy to spirituality." To this, Musk replied,"It was an honour to meet again."
Tesla in India:

Elon Musk said he is planning to visit the country next year. "I am confident that Tesla will be in India and will do so as soon as humanly possible," he said.
"I would like to thank the Prime Minister for his support and hopefully we will be able to announce something in the not so distant future. "We do not want to jump the gun on an announcement but I think it is quite likely that it will be a significant investment in our relationship with India," the Tesla CEO said.
On Following government rule:

Musk said that Twitter does not have a choice but to follow the local government. Or it will get shut down, he said when asked about the company's former owner and CEO Jack Dorsey's recent allegation against the Indian government.
"The best we can do is to follow the laws in any given country," he said, adding that it is impossible for "us to do more than that".
There are different rules and regulations for different forms of governments, and "we will do our best to provide the freest speech that is possible under the law", Musk said.
Modi, who is visiting the US from June 21-24 at the invitation of US President Joe Biden and First Lady Jill Biden, is meeting over two dozen thought leaders from various walks of life, including Nobel laureates, economists, artists, scientists, scholars, entrepreneurs, academicians and health sector experts.