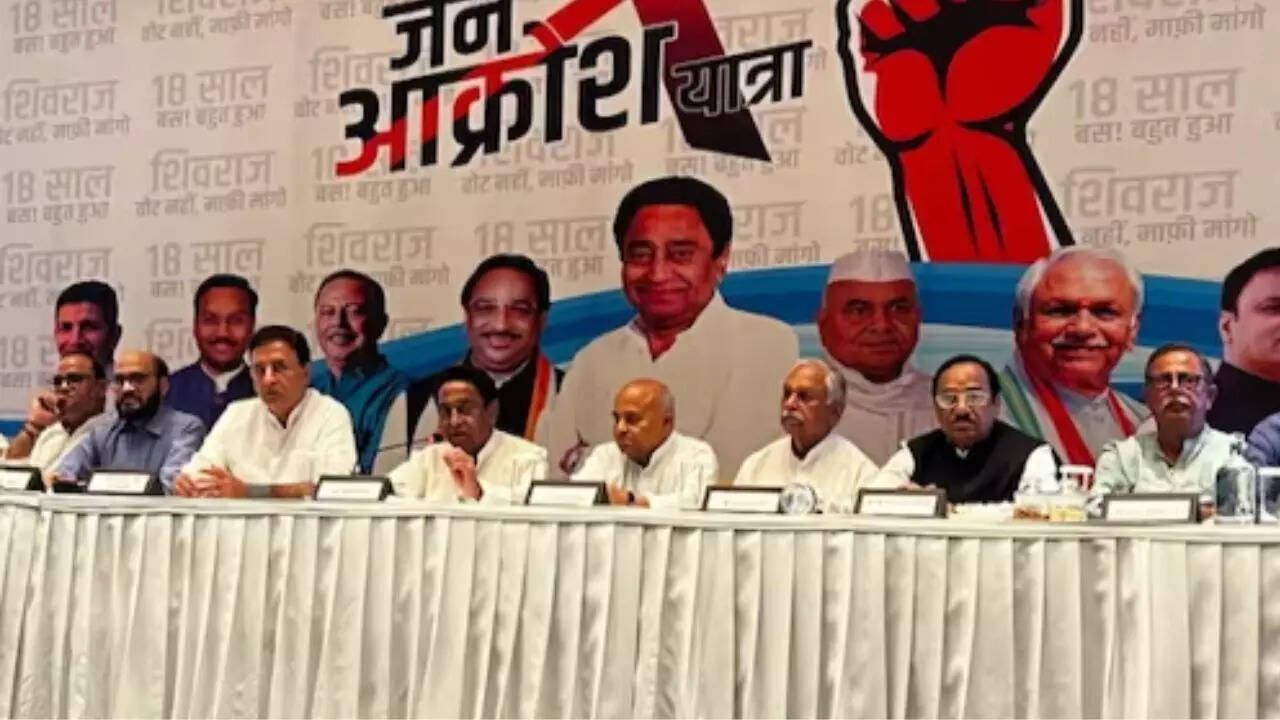 BHOPAL: Opposition bloc INDIA's inaugural joint public meeting in Madhya Pradesh, which was scheduled for the first week of October, has been cancelled, former chief minister of Madhya Pradesh and state Congress chief Kamal Nath said on Saturday.
The announcement comes just days after the first meeting of the Coordination Committee of INDIA was held at NCP chief Sharad Pawar's residence in Delhi.
After the panel meeting, Congress general secretary KC Venugopal said the committee has decided to start the process for determining seat-sharing "at the earliest". He had also announced the bloc's first rally in Bhopal, which now stands cancelled.
Meanwhile, Madhya Pradesh chief minister Shivraj Singh Chouhan took a jibe at the INDIA bloc and said there was anger among the public which is why the opposition cancelled the rally.
"This is anger of the public. Sanatan Dharma was insulted and was called dengue and Malaria. The people of Madhya Pradesh will not tolerate this insult of Sanatan Dharma. INDIA alliance must understand that they have hurt our faith and this won't be tolerated at any cost. People of MP are angry and they (INDIA alliance) were scared that they might not appear therefore they cancelled their rally. The public's anger is against the INDIA bloc and Congress. The public will not leave them," CM Chouhan said.
The opposition's leadership has no strength. Wherever elections are held in BJP, everyone gets involved in work. There is a lot of chaos in Congress. They are fighting among themselves, whose photo is included and whose photo is not in posters, he added.
Union home minister Amit Shah is visiting the state, BJP national president JP Nadda is arriving, everyone is united in the BJP, Chouhan said.
(With inputs from agencies)