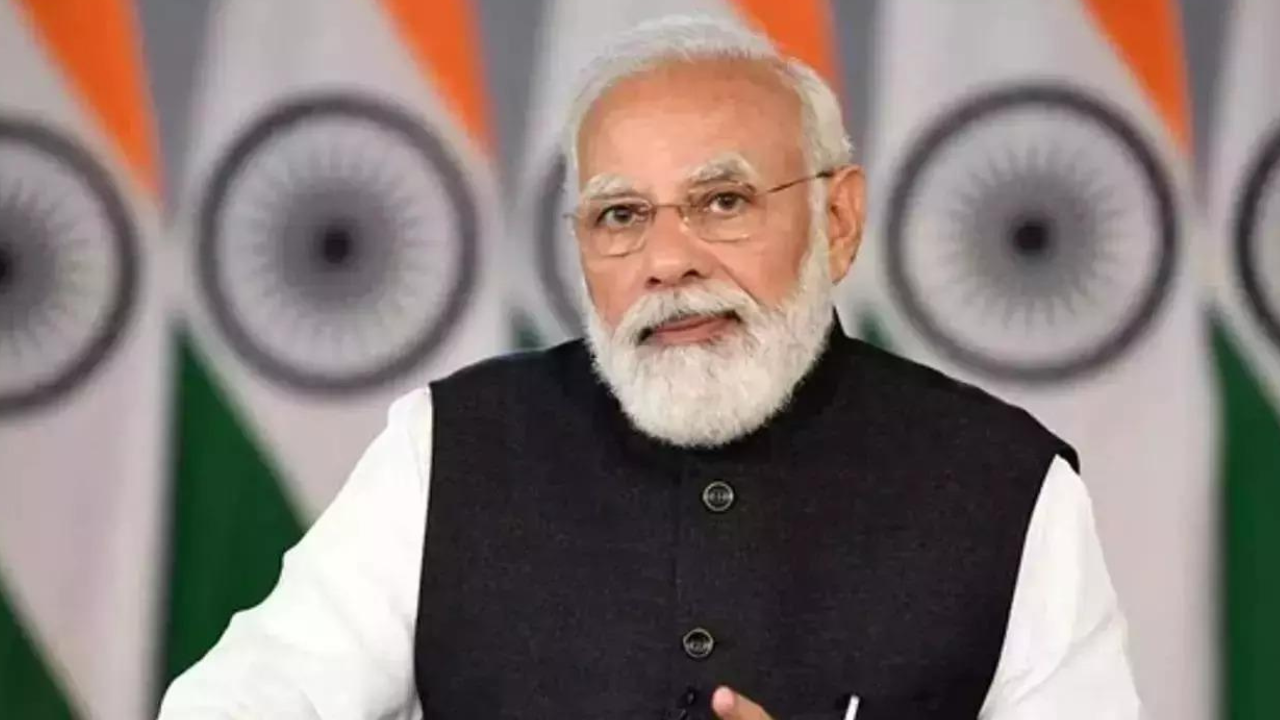 WASHINGTON: Days ahead of "special guest" Prime Minister Narendra Modi's maiden official visit to the US, Congressman from Georgia, Mike Collins on Sunday underscored the joint efforts made by New Delhi and Washington to counter terrorism and the "big enemy, China."
During his visit, PM Modi will be hosted by President Joe Biden at the White House.
Mike Collins, a member of the House of Representatives from the 10th Congressional District, also extended PM Modi a hearty welcome to the US in his short video address.
"We have a very special guest coming in to speak to both chambers on June 22 and that's Prime Minister Modi from India," the Congressman from Georgia said in the video message.
He also highlighted the "great relations" that India and US share not just economically but also the combined efforts the two countries are putting in to counter China, which he called a "big enemy."
"And, you know, India and the United States, we not just have great relations economically, but we also both fight together on countering terrorism, them and, of course, that big enemy out there, China," Collins said in the video.
"Look forward to hearing from you, Prime Minister. Look forward to hearing what you have to say while you're here in DC. Come look us up over here in Longworth, and we'll maybe even get to talk a little bit of SEC football with the University of Georgia," the US Congressman added.
Top lawmakers in the United States had earlier invited Prime Minister Narendra Modi to address the US Congress, a rare opportunity granted only to the country's closest allies, on his arrival at Washington DC on June 22.
Many political leaders in the US had earlier voiced their excitement around PM Modi's state visit while lauding the burgeoning bilateral ties between the two countries.
US Congresswoman Sheila Jackson Lee said the US was looking forward to PM Modi's upcoming address to the Congress.
"The Congress will look forward to the state address that he will make in the United States Congress. That will be both houses of Congress. That's a very important position to be in. We will be attentive," Lee told ANI earlier.
Dr Bharat Barai, a popular community leader and organiser of Prime Minister Modi's event at the Ronald Reagan Center, was effusive in his praise for the latter, calling him the "most popular public figure and leader in the world, not just in India".
"PM Modi is the most popular public figure, and leader in the world, not just in India. The Prime Minister is extremely popular. He's perceived as a visionary leader for India who is working tirelessly for the growth of India," Barai said earlier.
US Secretary of Commerce Gina Raimondo said Prime Minister Modi's upcoming visit to the US will serve as an opportunity to enhance the commercial and strategic technology partnerships between the two nations. She specifically mentioned sectors such as defence, semiconductors, and clean energy as areas of focus.
PM Modi will be the first Indian premier to address a Joint Meeting of the US Congress twice.
Globally, as a head of government, PM Modi is second only after Israel Prime Minister Benjamin Netanyahu, to address a joint House of the US Congress more than once. The Israeli PM has done it thrice.
House Speaker Kevin McCarthy, Senate Majority Leader Chuck Schumer, Senate Republican Leader Mitch McConnell, and House Democratic Leader Hakeem Jeffries had earlier said in a message to PM Modi, "During your address, you will have the opportunity to share your vision for India's future and speak to the global challenges both our countries face."
PM Modi will be visiting the US from June 21-24 at the invitation of President Biden and First Lady Jill Biden.