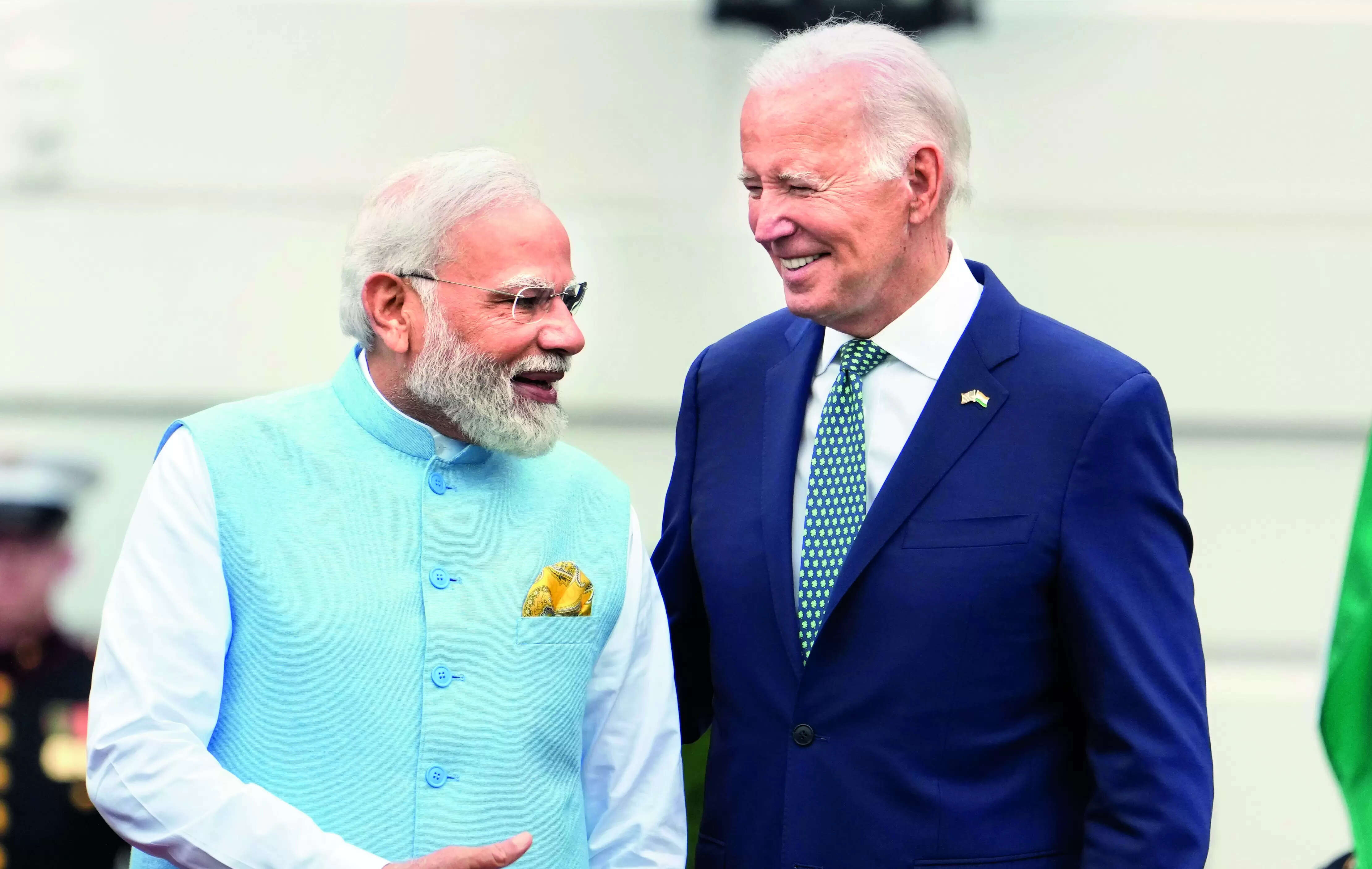 NEW DELHI: Prime Minister
Narendra Modi
's visit to the United States may have got over on Friday, but the super-friendly vibes between him and President
Joe Biden
that drove the summit were on display again.
Modi on Sunday said the friendship between India and the US was a "force of global good" and would make the planet better as well as sustainable. He was responding to a tweet by Biden which said, "The friendship between the United States and India is among the most consequential in the world. And it's stronger, closer and more dynamic than ever." The president also shared a video montage from Modi's state visit to the US.
Tagging Biden's tweet, Modi said on Twitter, "I fully agree with you, POTUS Joe Biden. Friendship between our countries is a force of global good. It will make a planet better and more sustainable. The ground covered in my recent visit will strengthen our bond even more."
The exchange happened as BJP celebrated Modi's US visit as a big gain for the country by pointing to landmark deals in defence and technology. Minister for communications and IT Ashwini Vaishnaw said Modi's visits to the US and Egypt were an "important milestone" in India's diplomacy and would take the country to a "greater height" in geopolitics.
"The US, which is an economic superpower and has a distinct identity in the world order, accepted India as an equal partner and entered into agreements under which the two countries will work together," he said at a press conference at the BJP headquarters in New Delhi.
The minister termed the signing of a memorandum of understanding on semiconductors and the innovation partnership between India and the US as a "significant step" and said the setting up of a semiconductor assembly and test facility in collaboration with Micron Technology Inc in Sanand of Gujarat was expected to become operational and manufacture India's first semiconductor chip by the end of 2024.
"There was one prime minister who was more focused on Kennedy's relatives… Nehru. Today, focus is on technology. This is the difference in mindset," Vaishnaw said.
Modi returned to India on Sunday night after his six-day state visits to the US and Egypt.