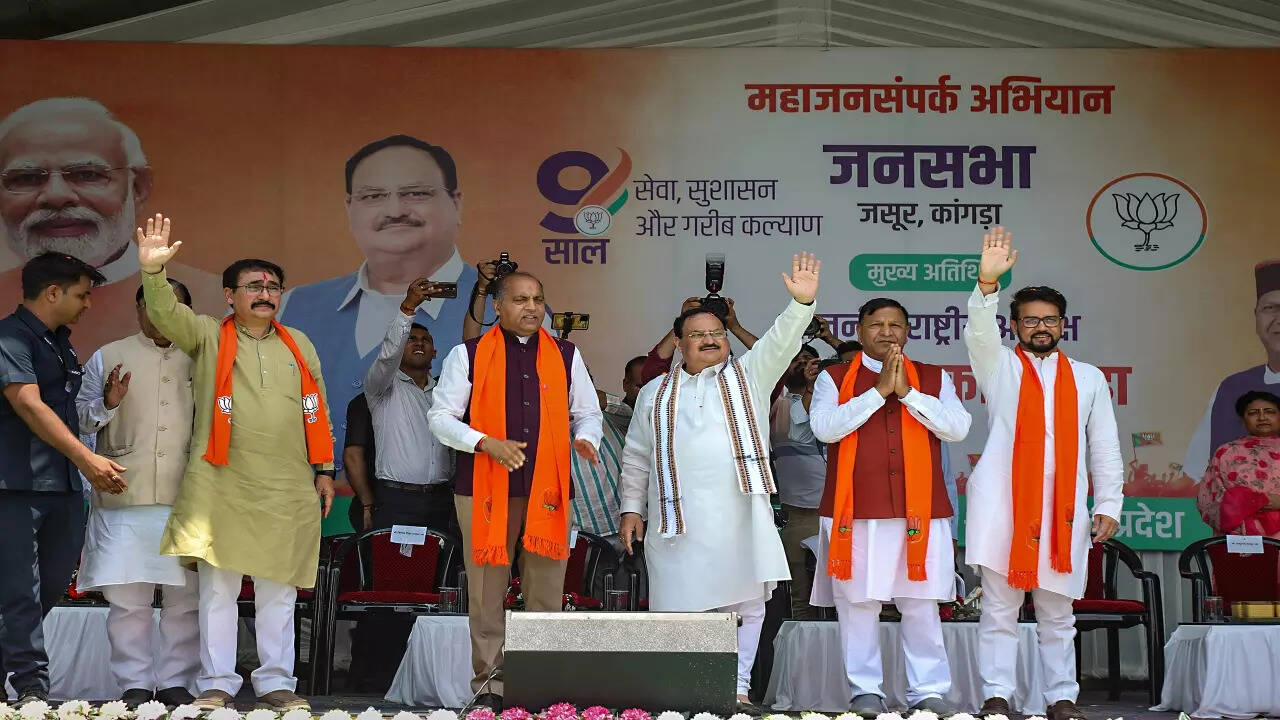 SHIMLA/KULLU: BJP president JP Nadda on Monday attacked Congress, saying it's a 'dynastic party of maa, beta and beti' which had "zero ideology and was ready to make any compromise to grab power".
Comparing the "cadre-based BJP" with the "family-oriented non-BJP parties", Nadda said at a rally in Kangra's Nurpur: "There is no party in which a worker can become the Prime Minister of the country. Neither is there any other political outfit wherein a simple party worker like me can become its president."
Addressing the rally, Union I&B minister Anurag Thakur attacked the Trinamool government in Bengal, saying violence, anarchy, corruption and politics of appeasement have become the new normal there. "As the panchayat elections have been announced in Bengal, the violence has returned there. Bengal used to be known for Netaji Subhas Chandra Bose and Rabindranath Tagore, but today it is burning under
Mamata Banerjee
."
Attacking Congress, Thakur said
Rahul Gandhi
sent his sister Priyanka Gandhi to MP to "save his face" as the party failed to fulfil the promises made there in the last polls.