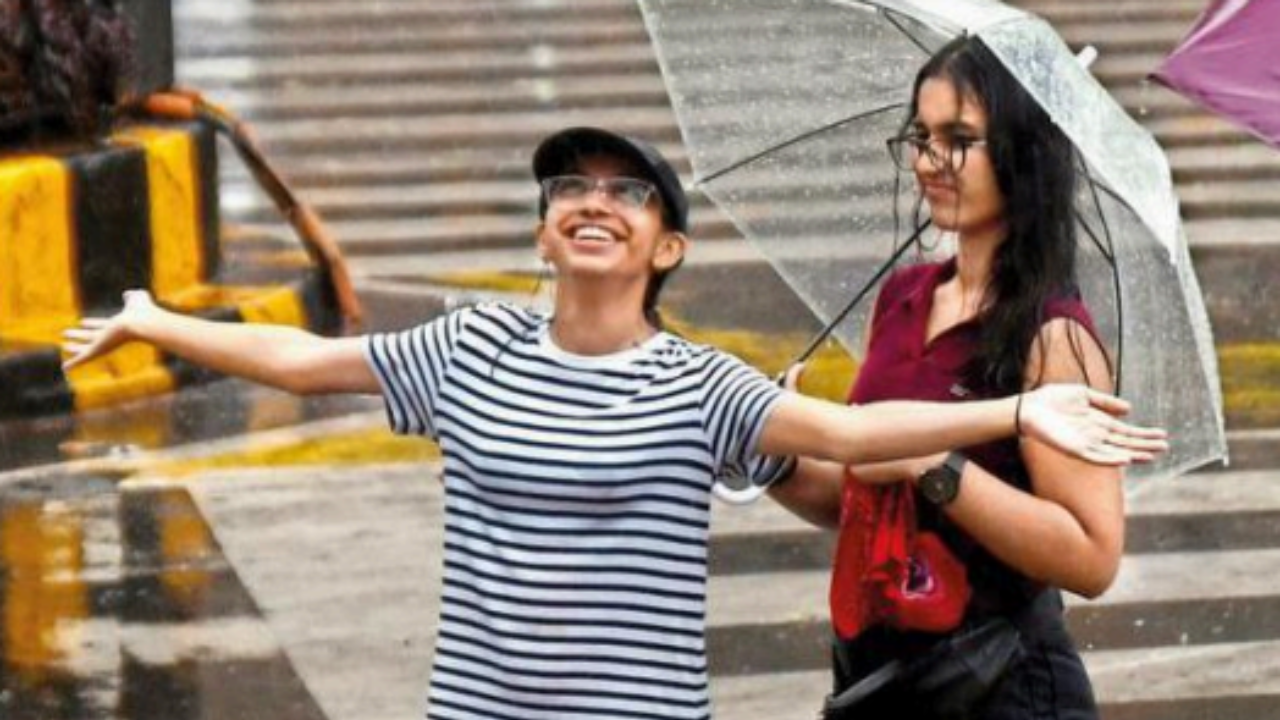 NEW DELHI: With 13 rainy days recorded at Safdarjung so far, Delhi as a whole has received 98% excess rainfall in June, putting the capital in the "large excess" category. Except for north-east Delhi which has a 61% deficit, all districts have logged excess rain during the month.
IMD's data shows that Delhi had logged "normal" rainfall adding up to 41.3mm till June 24. Since the monsoon hit the city on June 25, the total has risen to 102.6mm as against the normal of 51.7mm till Tuesday.
On the first day of monsoon, most parts of the capital saw moderate rain, with 48.3mm recorded at Safdarjung. There was mostly light rain on Monday and only one station registered moderate showers on Tuesday. Though the normal onset date of monsoon for Delhi is June 27, the monsoon arrived two days early this year.
Central Delhi has so far been the wettest district, having received 226.1mm of rain between June 1 and June 27 as against a normal of 63mm. This puts it in the "large excess" category with rainfall 259% above normal, data shows. North-west, south, south-west and west Delhi districts have also logged "large excess" rainfall at 111%, 108%, 110% and 114%, respectively.
In sharp contrast to the rest of the city, north-east Delhi has been the driest district, having received just 24.6mm of rainfall during this period as compared with a normal mark of 63mm, a deficit of 61%. IMD has placed the north-east district in the "large deficient" category.
East, north and New Delhi districts are in the "excess" rainfall category at 32%, 45% and 30%, respectively, above normal. "Though the city has been witnessing rain activity, there has been local variation in rainfall logged. The areas, which are staring at a rain deficit, may be able to cover up in the future," said Kuldeep Srivastava, scientist and head, Regional Weather Forecasting Centre, IMD.
The IMD classifies rainfall as "deficit" (or "deficient"), when the shortfall is more than 19% of normal. It is classified as a "large deficient" when the shortfall is more than 59%. The "normal" rainfall range is from -19% to 19% of average, while "excess" is defined as rainfall between 20% and 59% above normal. Anything over that is termed as "large excess".