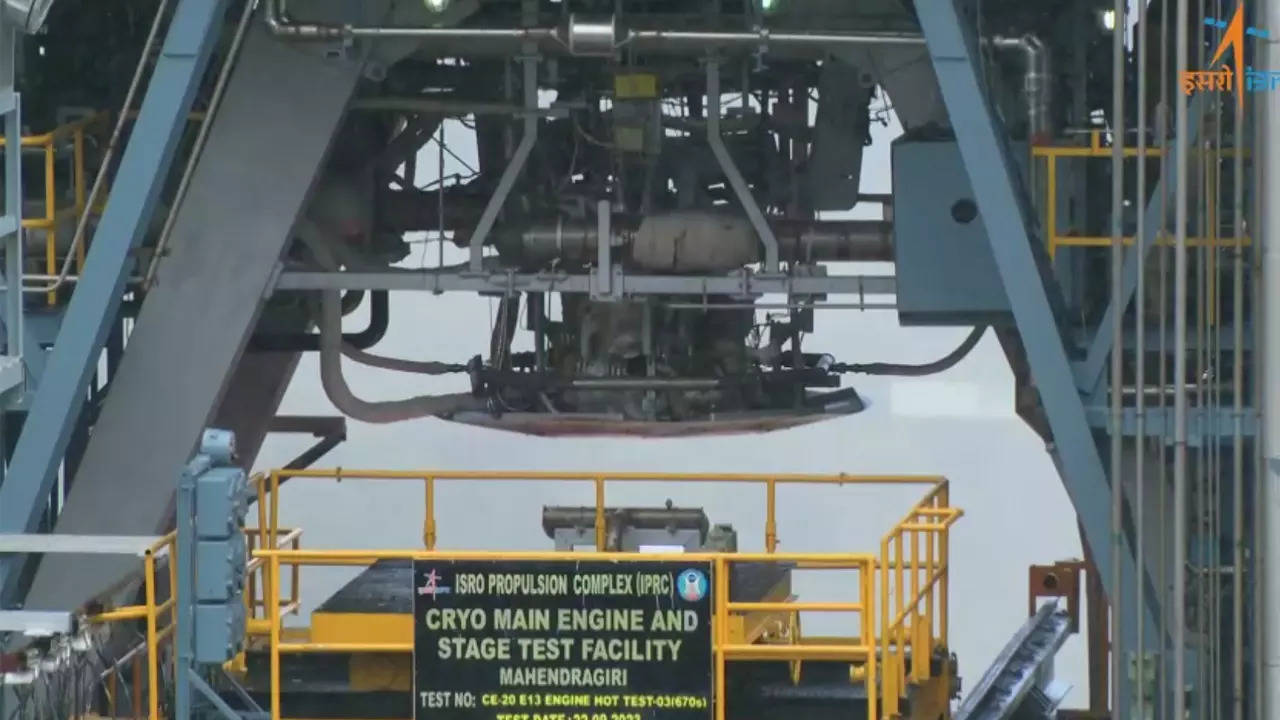 BENGALURU: Isro's bid to improve launch vehicle LVM3's weight-lifting capacity has crossed a significant milestone with the Liquid Propulsion Systems Centre (LPSC) qualifying a critical component that powers the cryogenic upper stage (CUS) for Gaganyaan with a higher thrust.
"On September 22, the CE20 E13 engine underwent a successful hot test at the Isro Propulsion Complex (IPRC), Mahendragiri, securing qualification for Gaganyaan and a 22-tonne thrust capability," Isro said.
The CE20 engine is a critical component powering the Cryogenic Upper Stage (CUS) for the LVM3 vehicle.
"It has proven its mettle in six LVM3 missions, including Chandrayaan-2, Chandrayaan-3, and two OneWeb missions, operating at 19 tonnes of thrust. To boost the LVM3's payload capacity, Isro is upgrading the CE20 engine to operate at a higher thrust level of 22 tonnes, alongside an increased propellant loading capacity in the new C32 stage," Isro added.
A series of ground hot tests were vital for mission readiness, and E13, the CE20 engine hardware, was chosen for these tests.
"The journey to the 22-tonne thrust capability began with E13 HT-01, a successful 50-second engine tuning test. E13 HT-02 was a milestone, conducted on August 30, 2023, with the engine running flawlessly for 720 seconds, showcasing its reliability," Isro said.
The third hot test — E13 HT-03 on September 23 — was the pivotal moment in completing the CE20 engine qualification for the Gaganyaan programme. The CE20 engine operated at 22 tonnes of thrust for 670 seconds during this critical test, with both engine and facility meeting performance expectations.
The completion of this test signifies the successful culmination of rigorous testing and the CE20 engine's readiness for Gaganyaan and future missions. With all tests complete, Isro's CE20 engine is poised for the challenges of upcoming endeavours.