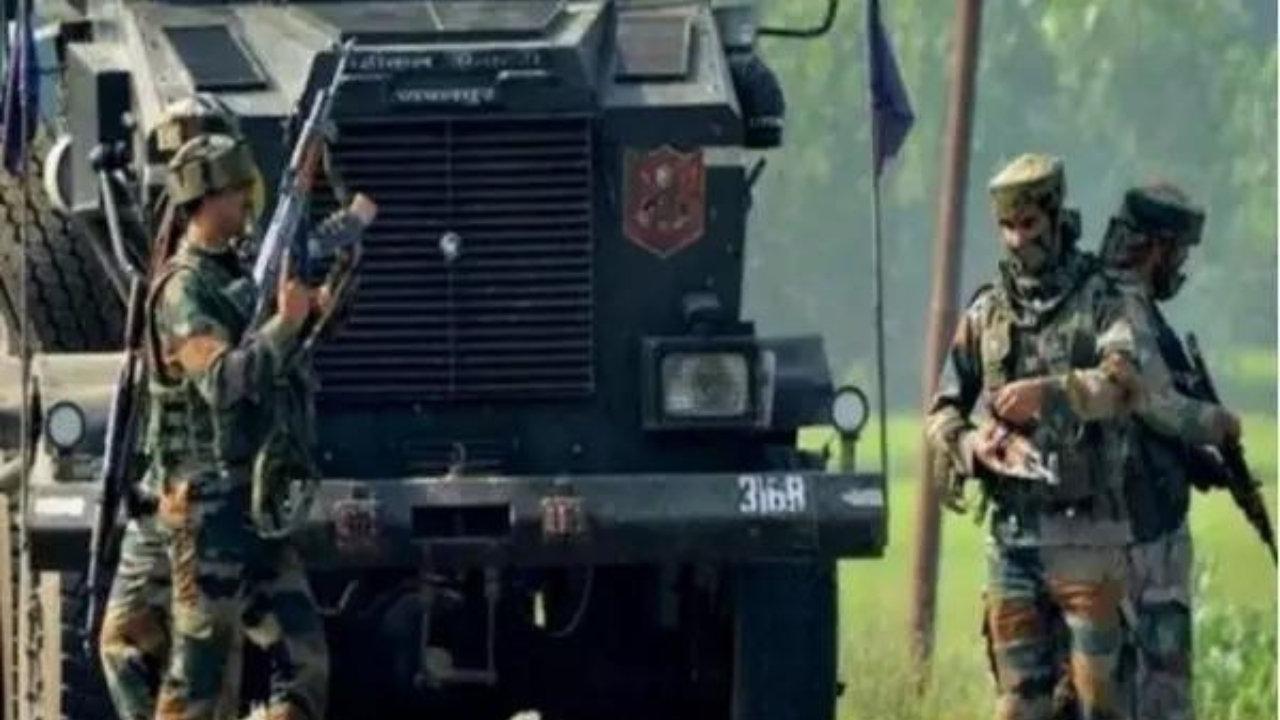 KUPWARA: The Joint security forces on early Friday in a major operation neutralized five highly trained foreign terrorists of JK Ghaznavi Force (JKGF) who were trying to infiltrate into the Indian territory in Jumagund area near Line of Control (LoC) in
Jammu
and
Kashmir
.
The terrorists, seasoned in guerilla warfare in the Afghan-Pakistan theatre, were trying to infiltrate into the Indian territory in the Jumagund area in the Kupwara district of Jammu and Kashmir late Thursday night.
Based upon specific intelligence developed by Kupwara Police about the likely infiltration of the group of five terrorists, sources said that a well-thought-out and tactically designed operation was planned with Army on the possible route of infiltration in the Jumagund area and the ambush was laid accordingly.
"On being intercepted, the terrorists attacked the joint ambush parties which were retaliated by superior and well-controlled firepower resulting in the encounter and consequent neutralization without any loss to Indian security forces," sources told on condition of anonymity.
As per the sources, the operation started late at midnight on Thursday and was completed in the early morning hours on Friday.
"The sanitization process is going on. All five dead bodies and arms have been recovered. Further details are awaited," an official said.
The group was affiliated to JK Ghaznavi Force (JKGF), which has Rafiq Nai and Shamsher Nai alias
Zafar Iqbal
, both residents of Poonch district in Jammu and Kashmir presently settled in Pakistan Occupied Jammu and Kashmir (POJK) as handlers and Murtaza Pathan alias Ghaznvi, a resident of Faisalabad in Pakistan, an Afgan veteran affiliated with Deoband school of thought as operational commander supervising tactical aspect from POJK.