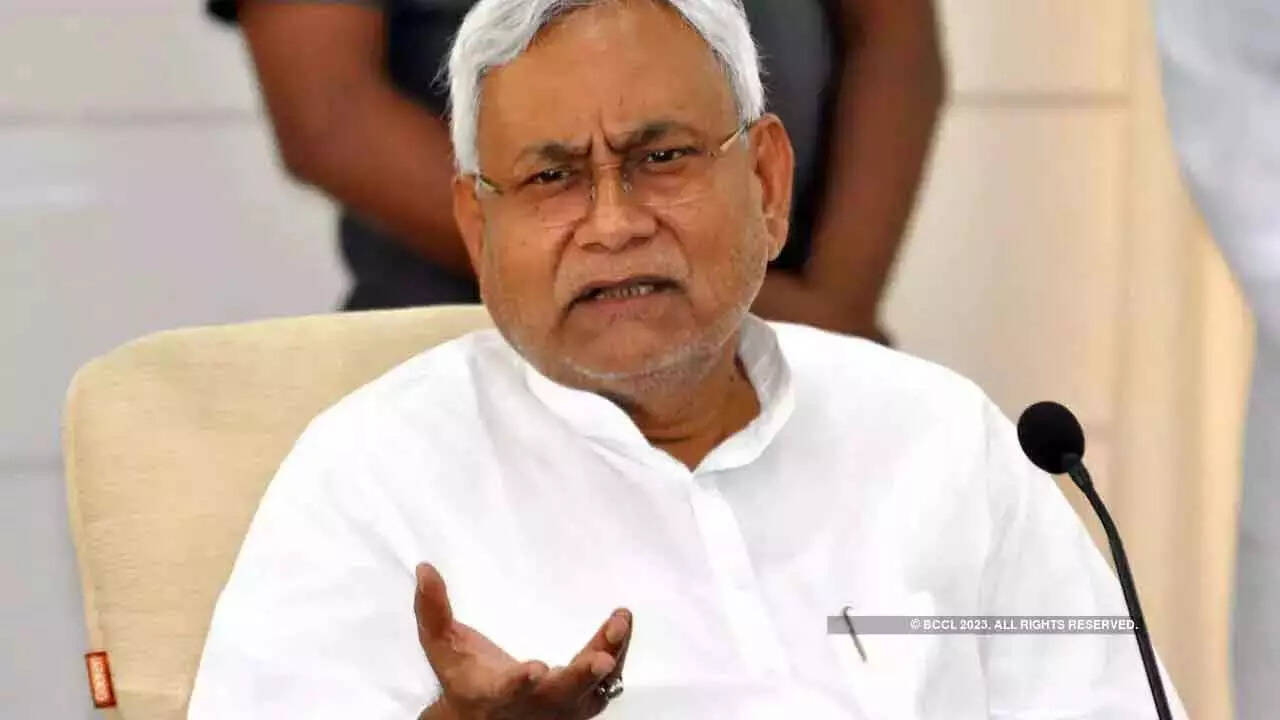 PATNA: Ahead of the opposition parties' meet in Patna on June 23,
Bihar
CM
Nitish Kumar
on Wednesday said the
Lok Sabha
elections could be held this year.
Addressing an event of the rural works department (RWD) after launching altogether 5,061 projects of rural roads and bridges, worth Rs 6,680 crores, from the CM residence here, Nitish said, "The officers have assured me that all the remaining work of rural roads would be completed by January 2024. It is good that you (officers) will complete them by January 2024, but I will request you to do the work faster, as early as possible. It will be good if you complete the remaining works earlier because who knows when the (Lok Sabha) elections will happen? It is not necessary that the elections will be held next year. Koi thikana hai? (there is no guarantee?)."
He also asked the department's engineers to expedite the remaining works of rural roads at a faster pace because "the election may take place early."
At least 17 parties have so far sent their consent to attend the opposition meeting in Patna on June 23.
While addressing the event, the CM also attacked the Narendra Modi-led government for reducing the centre's share in the Pradhan Mantri Gram Sarak Yojana (PMGSY). "Former Prime Minister Shradhey
Atal Bihari Vajpayee
launched the PMGSY in 2000. Then, 100% of the amount under the PMGSY was allotted by the Centre. But the people who are now in the Central government, reduced the amount to 60% (from 100%) in 2015. Now, the Centre and state bear the cost at a 60:40 ratio. if one goes through total expenditures of the state under the PMGSY, the cost comes to a 50:50 ratio."
Making an indirect attack on the BJP leaders, Nitish said, "Today, they do not even bother to take the name of Shradhey Atal Ji." Nitish had worked as cabinet minister in the successive governments led by Vajpayee.
Recalling the assurance given by the RWD officials during the recent review of the departmental works, Nitish told the officials to expedite the work of appointment of more engineers and employees in the department to ensure proper and timely maintenance of rural roads.
The CM said the maintenance of rural roads should be executed only by the departmental engineers and not by contractors. "You should recruit whatever number of engineers and other employees are required for the maintenance work. Make the recruitment of engineers and employees at a faster pace," he told the RWD officers.
Deputy CM-cum-RWD minister Tejashwi Prasad Yadav, chief secretary Amir Subhani and the secretary (RWD) Pankaj Kumar Pal also addressed the event.