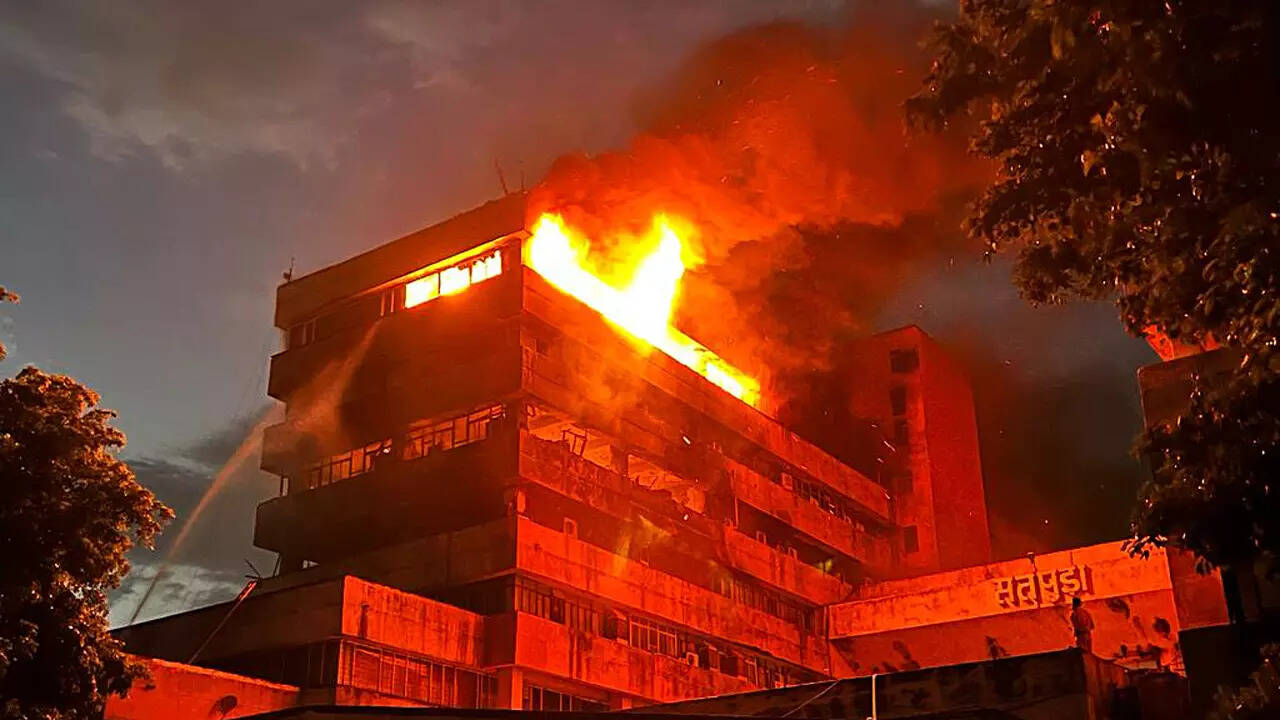 BHOPAL: The Madhya Pradesh Congress on Tuesday alleged "corruption" and "foul play" behind the massive fire at Bhopal's Satpura Bhavan, a key state government building, that engulfed thousands of files and assets.
The BJP-ruled government rejected the charges and said the "intentional" angle insinuated by the opposition doesn't hold water as nearly 4,000 employees were present in the building when the fire broke out on Monday.
The blaze at Satpura Bhavan, located in front of the state secretariat housing the office of the chief minister, is fully doused, said officials on Tuesday.
"This is another example of corruption. The question is whether the fire started or it was set (by someone). So far it has been said that 12,000 files got burnt. Don't know how many thousands of files have been burnt. What was its goal? What was the purpose? This is a big corruption case," MP Congress chief Kamal Nath said.
Nath demanded a probe by an independent agency.
He alleged that authorities were ill-prepared to deal with such a situation. "Their preparedness is only for making money," he said.
When asked about Congress' allegations, MP home minister Narottam Mishra, who is also the state government spokesman, said, "The Congress doesn't participate in helping but looks for opportunities of politics. About 4,000 employees work in the office. Who will take kerosene and petrol to set the fire? I pity their intelligence."
He called the Congress's accusations condemnable. "The chief minister made all the efforts. Even the Air Force was ready and all the arrangements were in place," he said.
The minister said that the destroyed files will be recreated as the data is available in electronic form at different places. It will take time and effort but all files would be created, he asserted.
A high-level committee will probe into the fire and submit its report in three days, he said.
Prima facie, a short-circuit in the air-conditioning unit caused the fire, Mishra said.
The home minister said that alternative arrangements for the fire-hit office are being made.