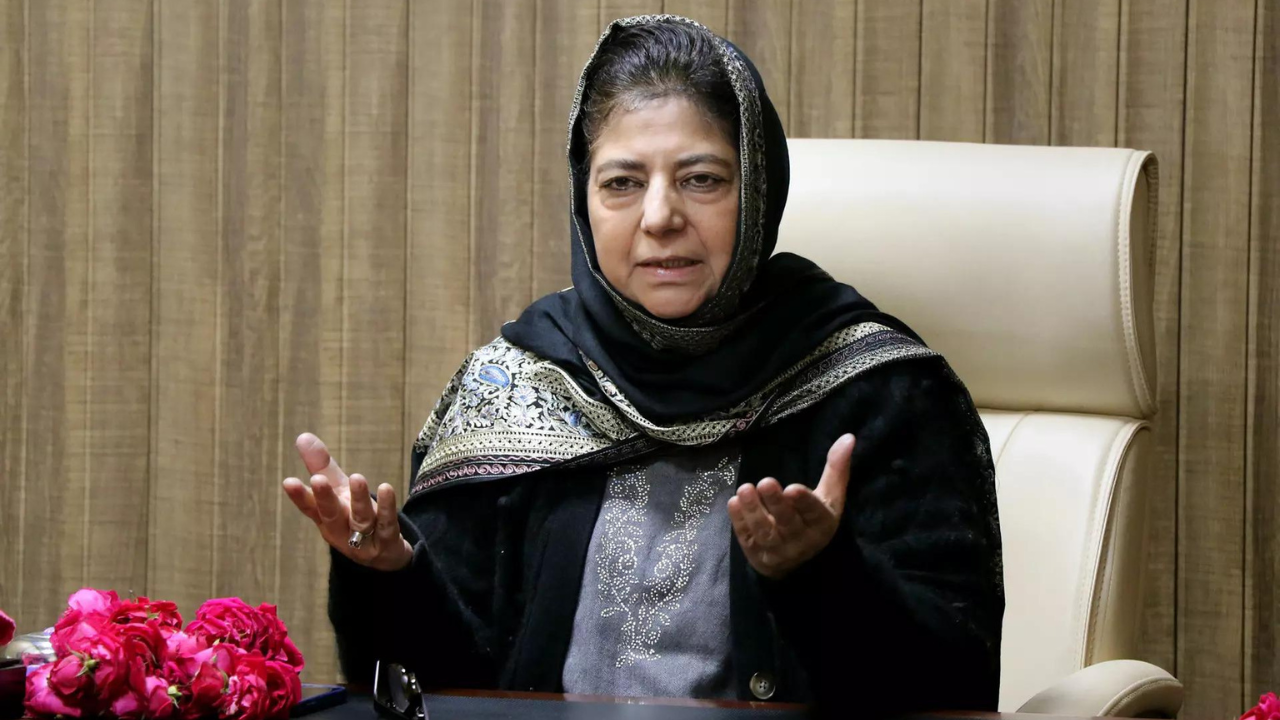 PATNA: Former Jammu and
Kashmir
chief minister
Mehbooba Mufti
on Saturday said the state she had ruled, now stripped of its special status and divided into two Union territories, was a "laboratory" for the ruling
BJP
at the Centre. Addressing a press conference here a day after the opposition meeting, Mehbooba voiced fear of "Kashmirisation" of the entire country if the party returned to power.
"There is, indeed, an attack on the idea of India. It was most evident when they abrogated Article 370 in Jammu and Kashmir and put its leaders, including three former chief ministers, in jail", said Mufti.
"J-K was a laboratory. What we see in Delhi today, by way of the central ordinance, started much earlier in our state. Unfortunately, few people understood it back then", alleged Mufti, who heads the People's Democratic Party.
"The BJP, if it returns to power in 2024, will trample upon the Constitution and undertake Kashmirization of the whole country", said the vice chairperson of the Gupkar Declaration, who had run a coalition government with the saffron party, before resigning.