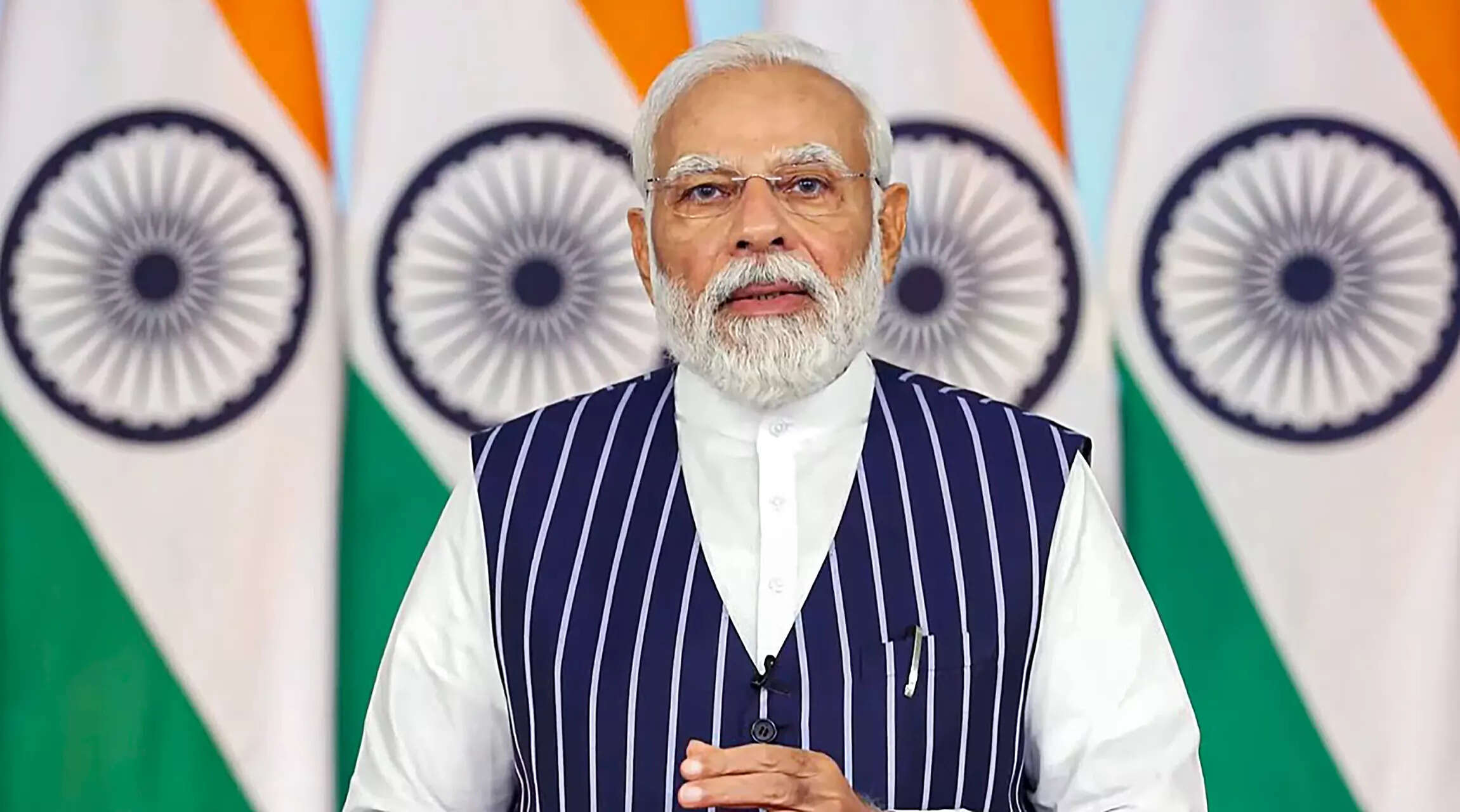 NEW DELHI: Stating that the agriculture sector is facing several challenges globally due to disruptions in supply chain by pandemic and "geo-political tensions", Prime Minister
Narendra Modi
on Friday urged G20 agriculture ministers to deliberate on how to undertake collective action to achieve global food security. He pitched how India's policy of a fusion of 'back to basics' and 'march to future' by adopting both traditional and technology-enabled approaches could be an answer to many problems in the farm sector.
"The supply chain disruptions caused by the pandemic have been worsened by the impact of geo-political tensions. Climate Change is causing extreme weather events more and more frequently. These challenges are felt most by the global South (developing countries)." said Modi while addressing the G20 agriculture ministers' meet, being held in Hyderabad, via video-message.
Underlining the challenges, he said, "We must find ways to build sustainable and inclusive food systems, focussed on marginal farmers. We must find ways to strengthen global fertilizer supply chains. At the same time, adopt agricultural practices for better soil health, crop health and yield. Traditional practices from different parts of the world may inspire us to develop alternatives for regenerative agriculture."
Speaking about the need to empower farmers with innovation and digital technology, the Prime Minister said,"We must also make solutions affordable for small and marginal farmers in the global South. There is also an urgent need to reduce agricultural and food waste, and instead, invest in creating wealth from waste."
Throwing light on India's contribution to the agricultural sector, he highlighted India's policy of a fusion of 'back to basics' and 'march to future' and said that India is promoting natural farming as well as technology-enabled farming. "I believe this 'fusion approach' is the best way to address several issues in agriculture," said the Prime Minister.
He also spoke about the importance of millets on the occasion in this International Year of Millets and urged dignitaries to embrace "Shri Anna" (millets) as the food of choice. "These superfoods are not only healthy to consume, but they also help raise the incomes of our farmers by using less water, needing less fertilizer, and being more pest-resistant," he said.
Concluding the address, the Prime Minister said, "India's G20 priorities in agriculture focus on healing our 'One
Earth
', creating harmony within our 'One Family' and giving hope for a bright 'One Future'."
He expressed happiness that work is underway on two concrete outcomes – The 'Deccan High-level Principles on Food Security and Nutrition', and the 'MAHARISHI' initiative for millets and other grains. "The support for these two initiatives is a statement in support for inclusive, sustainable, and resilient agriculture", said Modi.