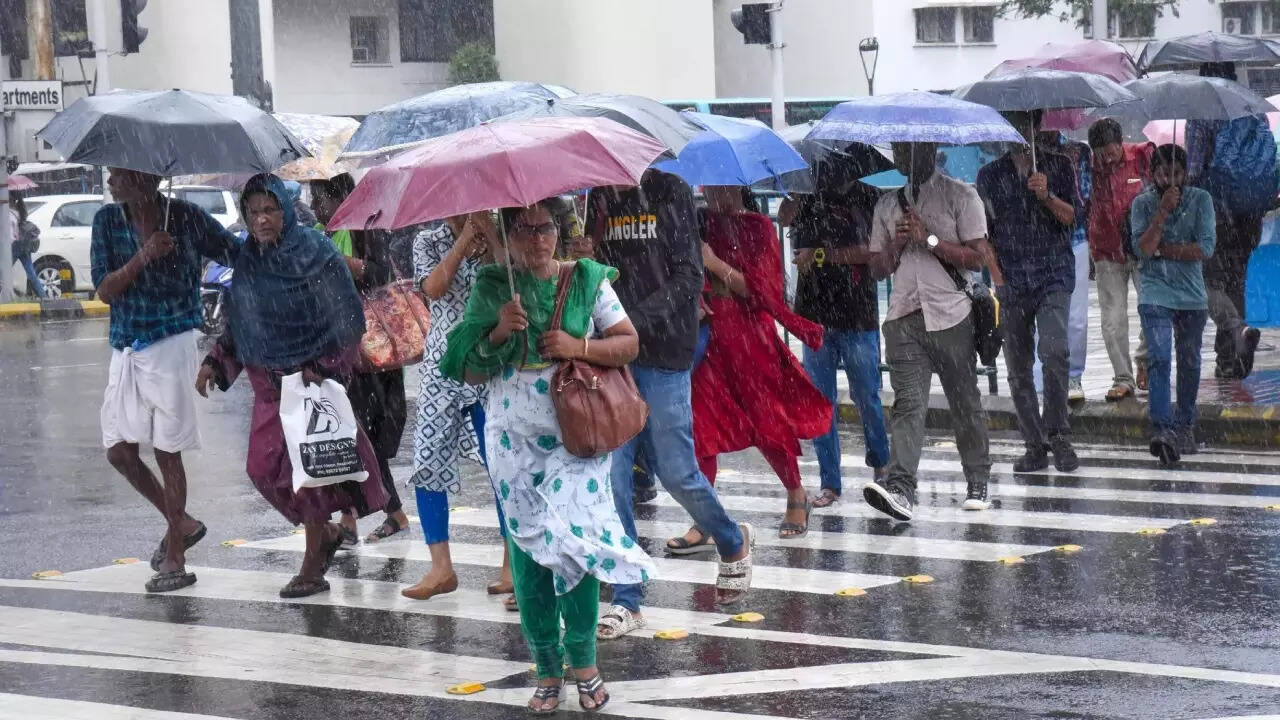 NEW DELHI: India Meteorological Department on Tuesday issued orange, yellow alerts for various parts of the country as monsoon has almost impacted the entire counrty.
The incessant rains have led to a flood-like situation in the Shimla district of Himachal Pradesh which has disrupted the normal life of people.
" The monsoon is active currently with its rapid advancement in the last 4-5 days. Leaving some parts of northwest India, the monsoon has impacted almost the entire country. Entire
Gujarat
and south-east Rajasthan have been covered by the monsoon. In the next two days, it is expected that south Punjab, Haryana and the remaining parts of Rajasthan will be covered," IMD scientist Soma Sen said.
The IMD said that isolated places in Gujarat are likely to receive heavy to very heavy rains. It has also predicted heavy to very heavy rainfall at isolated places in the districts of south and north Gujarat and Saurashtra during this period.
As per the Gujarat irrigation department, six out of the state's 206 reservoirs are on high alert due to heavy rainfall, three on alert and one on warning mode.
The National Disaster Response Force (NDRF) and State Disaster Response Force (SDRF) have prepared a deployment plan to tackle the rain situation and teams have been kept on alert mode.
As per IMD, There is a possibility of rains for the next five days in Himachal Pradesh, and some places may receive heavy rains.
IMD also issued an orange alert for heavy rains in Thane, Raigad, Ratnagiri, Nashik, Pune and Satara.
Also, heavy rains lashed parts of Delhi on Tuesday.
The downpour brought respite to common people from the sweltering heat. Heavy rain was witnessed at New Delhi's ITO and other areas.
Meanwhile, due to incessant rainfalls Tomato prices have recently shot up in the markets across the country from Rs 10-20 per kg to a price of Rs 80-100 per kg.
The price of tomatoes touched Rs 100 per kg in a market in Bengaluru and traders said that due to heavy rain, the crops have been damaged.