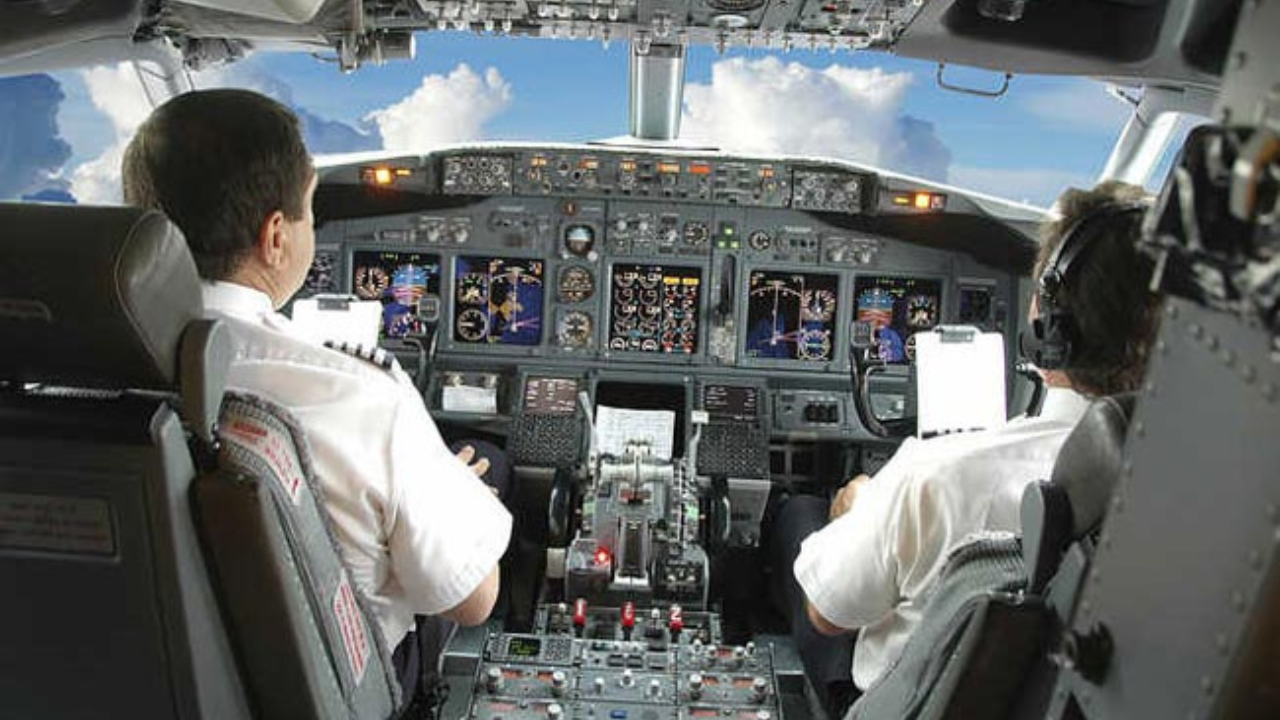 NEW DELHI: Over a month after an
Air India
pilot was grounded for inviting his female friend into the cockpit, the airline has now initiated action against two pilots for inviting a woman into the cockpit of a Delhi-Leh flight last week.
The Air India management acted against the pilot and the co-pilot soon after receiving a complaint from the cabin crew regarding an unauthorised female passenger entering the cockpit of the AI-445 aircraft.
"A female friend of AI-445 pilot entered the cockpit without following rules, both pilots have been grounded/off-roster by Air India," a top Air India official told ANI.
Responding to the incident, the Directorate of Civil Aviation (DGCA) said, "DGCA is aware of the issue and necessary action is being taken in the matter in accordance with the procedures." "Air India formed a committee for the detail investigations," an official told ANI.
There was no official response from Air India as yet.
"Air India formed a committee for the detail investigations," an official told ANI.
The Leh route is one of the most difficult and sensitive air routes in the country in terms of safety and security and allowing an unauthorised person in the cockpit in a commercial aircraft is amounts to a violation of law.
"Landing at Leh airport is one of the toughest operations across country due to the high altitude mountainous terrain and sensitive too due to the presence of the country's defence forces bases. Moreover, to operate in this terrain requires a very good health record due to insufficient oxygen levels and due to this only highly skilled pilots with good health record should be deployed for Leh operations," aviation expert Vipul Saxena said.
The DGCA recently suspended the license of an Air India pilot who welcomed his female friend into the cockpit of Air India flight AI-915 on the Dubai to Delhi route on February 27. The DGCA also imposed a fine of Rs 30 lakh on the airline for allegedly not taking prompt and effective action in the cockpit violation incident.