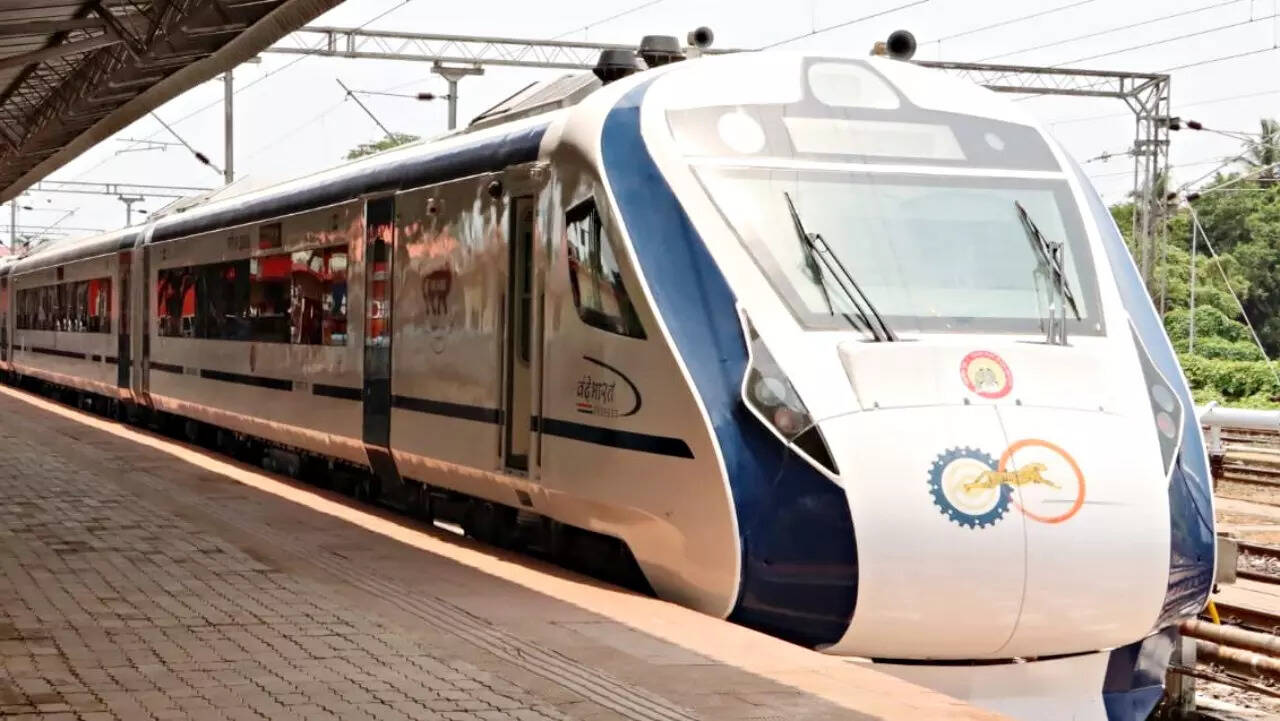 Mumbai-Goa Vande Bharat Express: Prime Minister Narendra Modi is all set to flag off Goa's first Vande Bharat Express today. With this the Mumbai to Goa train journey will now take less than 8 hours in non-monsoon months.
The semi-high speed Vande Bharat Express is an all air-conditioned chair car service. The 8 coach train has 7 AC chair cars and 1 Executive chair car coaches. The Vande Bharat Express has plush interiors with several passenger friendly amenities like on-board Wifi infotainment, GPS based passenger information screen, diffused LED lighting, emergency talk back buttons and a mini pantry.
Mumbai-Goa Vande Bharat Express: Features
The AC Chair Car has a seating capacity of 78 passengers. The seats in the AC chair car are in the 3 by 2 configuration and have standard features such as reclining, footrest, arm rest, snack tray, magazine holder, and mobile and laptop charging points. The Executive Chair Car has a seating capacity of 52 passengers and 180 degree rotating seats.
Mumbai Goa Vande Bharat: PM Modi to flag off new Indian Railways train | Route, stops, timetable
Watch the video above for TOI's special coverage on the Mumbai-Goa Vande Bharat Express highlighting its passenger amenities, features and timetable for both monsoon and non-monsoon seasons.
The fastest train on the Mumbai-Goa route is currently the Tejas Express – another AC Chair Car service – which takes 8 hours and 50 minutes. Hence, the Vande Bharat Express with a journey time of 7 hours and 45 minutes will save passengers opting for it over an hour of travel time.
The 22229/22230 CSMT-Madgaon-CSMT Vande Bharat Express will run all days of the week except Friday. However, due to speed restrictions on Konkan railway during the monsoon months, the train will take longer. In the monsoon season, the Mumbai-Goa Vande Bharat Express will take over 10 hours for the trip and hence will run on alternate days in each direction.