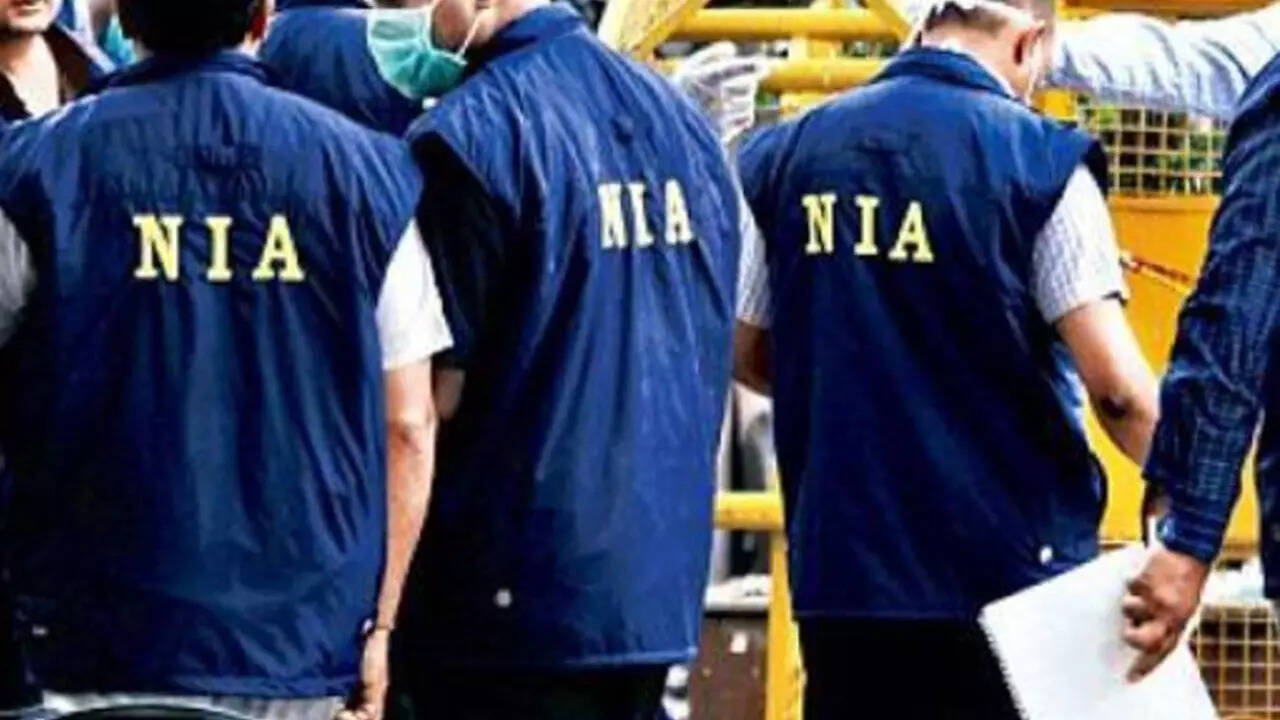 The National Investigation Agency (NIA) on Monday released CCTV footage of the vandalisation attempt at the Indian high commission in London in March and requested people to provide information "in public interest" on those seen in the footage protesting with 'Khalistan' flags outside the mission.
Sources told TOI that around 8-10 people who took part in the protests, during which one of them had tried to pull down the tricolour flying at the high commission building but was prevented, have already been identified. By releasing the video footage, the NIA seeks to crowd-source information on identity of the remaining protesters and take the probe forward.
Not only will the identification help in making a strong case against the protesters who had gathered outside the high commission a day after Punjab police launched action against pro-Khalistan leader of Waaris Punjab De Amritpal Singh, but it will also help lay the ground for suitable action against them like blacklisting, cancellation of passport or OCI card and pursuing UK authorities for cancellation of their asylum. Access to UK citizens who may be involved in the protests would be sought by following the legal process, an officer said.
Uploading the videos on its website and sharing the link on its Twitter account,the NIA said, "All members of the public are requested to provide any information regarding the persons seen in the footage to the NIA in public interest. " Providing WhatsApp number +917290009373, the agency said identity of the informant will be kept secret.
An NIA team had visited London as part of the probe and held discussions with Scotland Yard officials. In the five video clips retrieved from various CCTV angles, some protesters can clearly be seen helping a fellow Sikh scale the wall to reach the Indian flag and trying to unsuccessfully pull it down. The protesters seem to have come prepared, with one of them carrying a microphone and others armed with posters declaring solidarity with 'Bhai Amritpal'.
Interestingly, the Metropolitan police can be seen arriving only after the act of trying to pull down the flag was over and some of the protesters had finished hitting and kicking the doors. The police numbers swelled later on, though many protesters stayed put, with some seen holding a conversation with the police.